Episode #009: Tony Hughes
Leading with Value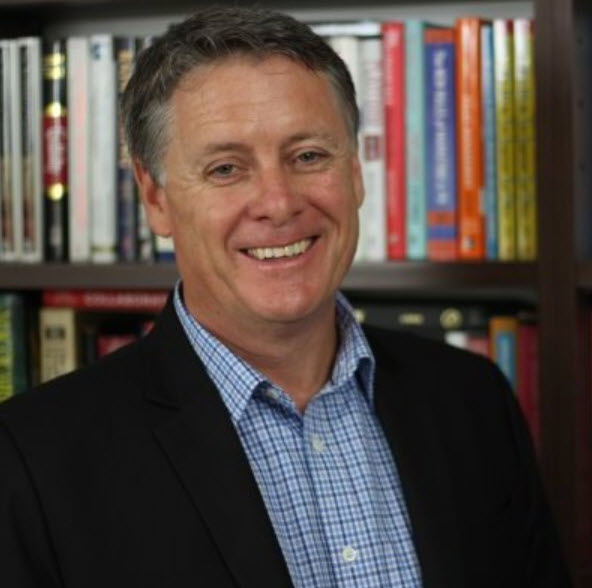 MEET
Tony Hughes
Tony Hughes is a B2B Sales Leadership Expert, Keynote Speaker, Sales Enablement Facilitator and the best selling author of The Joshua Principle: Leadership Secrets of Selling. Tony is also an award winning blogger in LinkedIn with more than 80,000 followers and he has been recognized as the #1 influencer in Asia-Pacific for professional selling.
Key Takeaways From This Episode
[1.40] 'Confidence is the feeling you have just before you understand the situation' – Advice from Tony's Flight Instructor, which Saved Tony's life, a story for another episode.
[4.33] 'Lead with Value' – Buyers are not lonely they are stressed and time poor. Sellers need to lead with Value.
[6.20] 'Selling is Not a Profession' –  Here's Why – There is No Peak Standards Body, No Consequences for Malpractice, Very Few Universities offering Sales Related Degrees.
[8.12] 'Key Attributes of a Successful Sales Professional' – Naturally Inquisitive, Proper Diagnosis, the Ability to Write, If you can't write you can't sell!
[10.40] 'Tony's Top Three Sales Do's and Don'ts' – Lead with insight, Build Strong Personal Brand, Map the power base stop leading with who we are.
[15.43] 'Tony's Advice to his Younger Self' – Just relax and don't be too hard on yourself.
More About Tony
What is your all time favourite sales-related movie?
The Pursuit of Happiness
Favourite sales related quote?
You can get everything in life you want if you will just help enough people to get what they want – Zig Ziglar
Which sales book has had the most positive impact on you?
Spin Selling – Neil Rackham, Power Based Selling – Jim Holden, The Challenger Sale – Brent Adamson and Matthew Dixon
Who or What inspires you?
The Desire to make a difference in peoples lives, love seeing sales people turn their lives around. The desire to make a positive difference in the world.
What aspect of your own personal development are you most focussed on improving at the moment?
Getting fit and losing weight.  Training for a 170KM Cycle Ride
Hobbies, Interests?
Wake Boarding, Waterskiing and Road Cycling