Episode #048: Viveka Von Rosen
Listening Beyond the Words
MEET
Viveka Von Rosen
Viveka Von Rosen is the international best selling author of LinkedIn Marketing: An Hour a Day, which is a step by step guide to succeeding on the 'for business' social media network. Viveka is also an exclusive member of the Forbes Top 50 Most Influential People in Social Media as well as the Forbes Top Twenty Women in Social Media.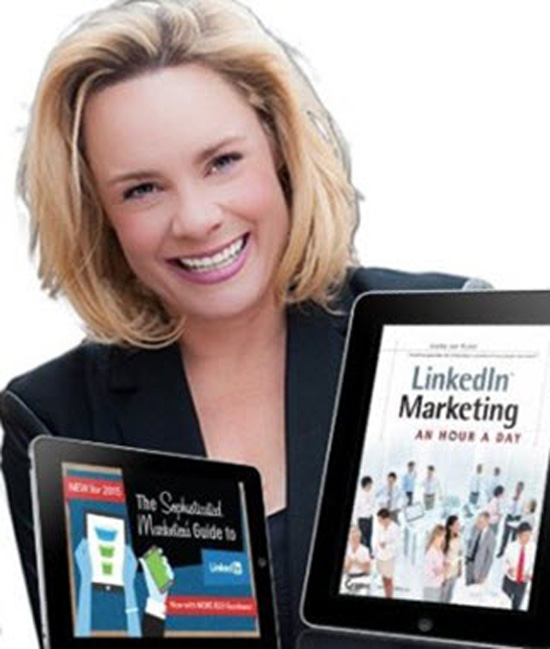 Key Takeaways From This Episode
[00.53] Viveka shares her journey into sales – Viveka shares how a horse riding, actress wannabe moved into the world of professional selling.
[02.11] How Has Selling Changed  – The old tenants still apply today, but we need to take advantage of the tools which are at our disposal.
[05.30] The Key Attributes of a Modern Successful Sales Professional – Listening beyond the words, asking the right questions, ability to retain information, not being afraid of technology, always be willing to learn.
[07.38] Viveka's Top Three Sales Do's and Don'ts – Do be in an industry that you are excited about, do research your buyer persona, do listen.
[09.37] Viveka's Most Satisfying Sales Pursuit and Lesson – Viveka shares a satisfying pursuit that was generated through social media, the lesson was to relax your own expectations.
[13.20] Viveka's Advice to Her Younger Self – Hire that Assistant!
More About Viveka
What is your all time favourite sales-related movie?
Does "Wag the Dog" count? I loved Pursuit of Happiness too

Favourite sales related quote?
"All things being equal, people do business with, and the refer people that they know, like and trust." – Bob Burg 
Which sales book has had the most positive impact on you?
The last one I read – which in this case is "The Only Sales Guide You'll Ever Need" with Anthony Iannarino
Who / What inspires you?
My Dad, My Husband and My Clients 🙂 My dad got me interested in the world of sales when I was really young.  I think it's embedded in my DNA. My husband runs a Sales Team for Oracle, so I am always reminded of the challenges (and rewards) of the sales professionals life. My clients inspire me every time.  I learn so much from them.  And (in most cases) I'm sad when the work we do together is complete.
What aspect of your own personal development are you most focussed on improving at the moment?
Time management and delegation.  My assistant has been away, and I realize how much I rely on her, and how much more I could possibly be delegating to her and other professionals on my team!
Hobbies, Interests?
Back in September Alan and I went to Tennessee (Lookout Mountain Flight Park) to watch my dad take a flight on his 90th birthday (He is still an active ultralight and hang-glider pilot) and get the Guinness Book or World Record for oldest active pilot. While we were there, we both took a tandem flight and got hooked.  So now we are both working towards clearing the mountain and doing some flying together.  We also dive (SCUBA) and ski.  So, you know, we have to make the money that Sales affords us in order to live the lifestyle to which we have become accustomed