Episode #104: Dennis Brown
The Luckiest Guy on LinkedIn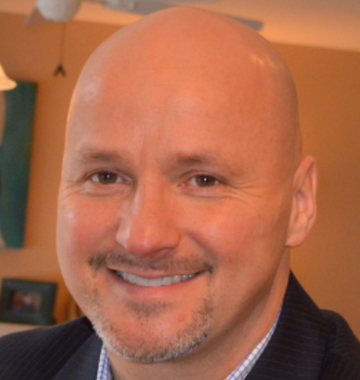 MEET
Dennis Brown

Dennis Brown is a speaker, an author and a consultant. He is the founder of Linked Academy a US based consulting firm which helps consultants, coaches and business to business sales leaders generate more leads and business through LinkedIn. Dennis is also the host of the widely popular Growth Experts Podcast and is ranked as one of the top 25 influencers by Influencive. He also wrote to book the 7 habits of highly successful LinkedIn users.
Key Takeaways From This Episode
[01.05] Dennis defines Social Selling – leveraging social networks to develop relationships with your target market, leading to opportunities in sales.
[01.41] Why haven't some companies embraced social selling  – tunnel vision and a lack of openness.
[04.02] Which social media platforms should a modern sales professional be active in – Dennis shares which his go to platform is.
[05.08] Are there any tools that you recommend as part of a successful social selling strategy – Dennis shares the 'no brainer' social selling tool for everyone in b2b sales.
[06.45] Dennis shares his top three social selling do's and don'ts – Don'ts – treat your profile like a resume, don't go too fast, Don't understand the value of leveraging content. Do's – Create video content
[10.55] Dennis shares his favourite social selling story – Is Dennis the luckiest guy on LinkedIn? You decide
[13.10] What advice would you give to a CEO who hasn't made the leap of using social selling – Dennis suggests speaking to other CEO's who have used social selling as part of their strategy.
More About Dennis
What was the last book you read?
The Talent Code by Daniel Coyle
Who / What inspires you?
I am inspired by people that are passionate about what they do.
What aspect of your own Social Selling program are you most focused on improving at the moment?
Currently focused on doing more LinkedIn video
Hobbies, Interests?
Judo, Hunting, Fishing
How can our listeners contact with you?
www.AskDennisBrown.com or www.linkedin.com/in/askdennisbrown