Episode #111: Ian Moyse
You've Gotta Earn the Right in Social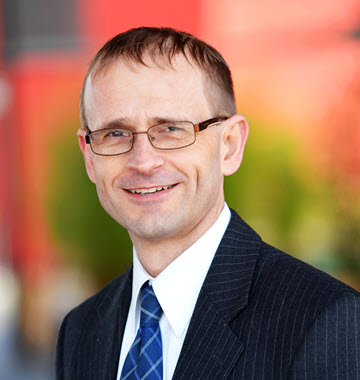 MEET
Ian Moyse
Ian Moyse is Sales Director at Natterbox which is a cloud-telephony-provider, he is a sales leader who is widely recognized in the cloud industry and as a social seller. Ian has been recognized by LinkedIn with a Power Profile and was awarded UK Sales Director of the Year by the Institute of Sales Management, he is also a non-executive director for Digital Leadership Associates, who were winner of the Best Social Media management consultancy in 2018.
Key Takeaways From This Episode
[01.02] Ian defines Social Selling – Ian disagrees with the term Social Selling, Ian suggests that social selling is using social media platforms to start a sales engagement.
[01.52] Why haven't some companies embraced social selling  – Politics, brand control, corporate marketing, lack of understanding, where it fits, thinking it's a toy to name but a few.
[04.10] Which social media platforms should a modern sales professional be active in – Ian suggest that the answer varies based on your products and services and target market.
[06.54] Are there any tools that you recommend as part of a successful social selling strategy – Buffer as a scheduling software, photo feeler, DLVR.it and Grum.
[08.50] Ian shares his top three social selling do's and don'ts – Do's: Get your BIO right, You need to be Sherlock, You've gotta earn the right. Don't: Be put off by the fact that you don't get immediate results,
[11.25] Ian shares his favourite social selling story – Ian shares how he used social selling to get in front of a CEO of a multi-billion dollar CEO.
[13.30] What advice would you give to a CEO who hasn't made the leap of using social selling – Ian suggests CEO's should ignore the hype, bring in an expert to support your objectives.
More About Ian
What was the last book you read?
Known – Mark Schaeffer and I also recommend Social Selling from Tim Hughes
Who / What inspires you?
Those who are truly self made and driven, not those who have inherited a strong starting point. Think Tony Robbins, Sly Stallone, those who started from nothing but a belief in themselves and fought all the way to the top.
What aspect of your own Social Selling program are you most focused on improving at the moment?
Social Influencer Networking – the ability to identify who influences your audience, to engage and enthuse them to engage and share your content onto the target audience.
Hobbies, Interests?
I enjoy amateur street magic and all things magic related and am growing my meets and social selfies; recently with Pete Firman, Jamie Raven and prior Penn & Teller, Richard Jones, Jonathan Goodwin, etc
How can our listeners contact with you?
https://www.linkedin.com/in/ianmoyse/ or https://twitter.com/imoyse