Episode #121: Kurt Shaver
Always Be Connecting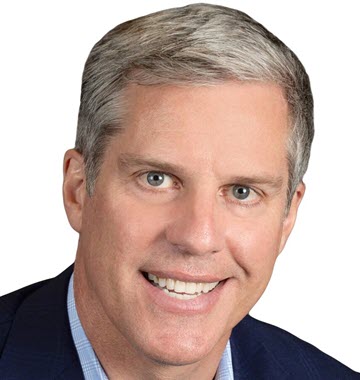 MEET
Kurt Shaver
Kurt is the Chief Sales Officer and a co-founder of Vengreso – a digital sales training company. He frequently speaks about digital/social selling at sales kickoffs and conferences like Dreamforce, Digital Sales World, and Sales 3.0.
[00.50] Kurt defines Social Selling – it's using social networks to sell, which can be further broken down into two halves – outbound prospecting and inbound marketing.
[02.44] Why haven't some companies embraced social selling – Kurt feels one of the biggest reason is because leaders don't understand it or they misunderstand it.
[04.33] Which social media platforms should a modern sales professional be active in – The ones that your customers are on. For most B2B professionals that is LinkedIn – a business network. Kurt shares how some business constituents could lean towards different networks.
[06.49] Are there any tools that you recommend as part of a successful social selling strategy – Kurt relates the outbound prospecting activity towards LinkedIn Sales Navigator however for inbound marketing, sharing content online Kurt recommends many tools such as the Buffer ap, Hootlet to help individual business owners and Everyone's Social and GaggleAMP as enterprise level content sharing tools for companies.
[09.09] Kurt shares his top three social selling do's and don'ts – Do upgrade your profiles – change it from a resume to a customer resource, do connect, grow your network, enriching your digital rolex for the 21st century and 3rd do is to regularly feed your network with relevant content to boost your visibility. Don'ts – ever send in the generic LinkedIn invitation request, don't do the hard sell on social networks – do comment and build relationships, and lastly don't neglect the settings area of LinkedIn – fine tune the way you operate!!
[13.29] Kurt shares his favourite social selling story – Kurt shares an example of how a student of his received a six figure contract within 3 months which started by him spending 10 minutes revamping his LinkedIn job title / headline to how he can help his customers.
[15.22] What advice would you give to a CEO who hasn't leaped using social selling – Kurt advises CEO's to check out their skepticism by looking on LinkedIn to find out which of your customers (or ideal customers) are already using it.
More About Kurt
What was the last book you read?
The Soul of Uncertainty by Mark Susnow. A fable about the mysteries of life.
Who / What inspires you?
People who do creative things for the sole reason of bringing a smile to people's faces. Like an animated traffic cop directing traffic like an orchestra conductor or the barrister who creates your name in the foam.
What aspect of your own Social Selling program are you most focused on improving at the moment?
The use of video by our salespeople. It's a different medium filled with possibilities. We are experimenting with the style, scripts, length, tools, techniques,…
Hobbies, Interests?
Cycling through California Wine Country (where I live)
How can our listeners contact with you?
Email: kurt@vengreso.com, LinkedIn: https://www.linkedin.com/in/kurtshaver/, Twitter: @kurtshaver