Episode #135: Kim Orlesky
Positive Attitude = Positive Outcomes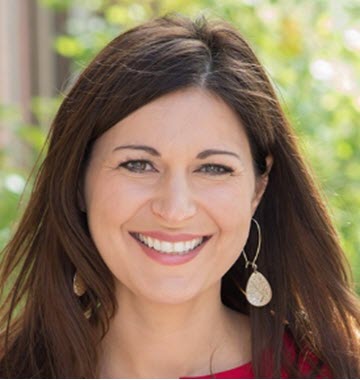 MEET
Kim Orlesky
Kim Orlesky is the president of KO Advantage Group. She is listed as one of LinkedIn's top Sales Influencers and continuously named as one of the top sales leader to follow. Kim is StartUp Canada's Woman's Entrepreneur and Success magazines inspirational blogger. She speaks internationally, including at North America's entrepreneurial event Inbound, alongside people like Michelle Obama, Brené Brown and Deepak Chopra. In 2014, Kim courageously quit her life to backpack solo around the World. When she returned she turned her passion for sales into one of North America's fastest growing sales training programs, KO Sales U. Her third book 'Sell More Faster' is available to pre buy now.
[01.23] Kim defines Negotiation – is really about give and take back of information. How we help to create that final piece of value, like the bow on the end of a present.
[01.47] Why don't some salespeople don't like to negotiate and what can we do to change this – Kim feels that it may not necessarily be a case of not liking to negotiate but more a case of not knowing how to prepare themselves, people don't feel comfortable negotiating and become afraid of loosing the deal.
[02.54] How do you plan and execute a high stakes negotiation – Kim shares what she teaches in KO Sales U, Give and Take Negotiation – the more prepared you are going into it the more likely you are to receive a final agreement that works for both parties. Kim works out what provides value for her company, which is video testimonials, referral network and being paid up front. When it comes to the negotiation portion Kim is in a position to trade for the things that provide her value in return for what her customers want.
[03.56] What are the attributes of a good sales negotiator – Kim feels that preparation is the most important attributes of a good sales negotiator. You spend all this time working through this sales process, you should know what your client ultimately wants. If you haven't asked the question earlier on in the conversation before you get to the negotiation table price aside what else is important to you, then you really don't have the right gear to prepare yourself for that conversation. You want to know what else is really important to the client.
[06.13] Kim shares her top negotiation tools and strategies – when you set out with the 'give and get' negotiation it sets you apart. Know what you want to find for your company, what is valuable? For example, for small businesses it could be referrals, Google reviews etc but it could also be something else that could be worth asking for. Write it out ahead of time, know what it's worth to you and will help to better prepare you going into the conversation.
[07.59] Kim shares her top three negotiation Do's and Don'ts – Negotiations are easy when you are well prepared. Don't assume that price is the biggest thing on the client's mind, do know that there are other things outside of price that the client is usually interested in. Don't assume that the way the package looks as it is, – this is the product and service at this price, that the negotiation is just within those realms, you may have other products or services that the client will get value from. Don't go in unprepared – your entire sales cycle is so valuable to you, you spend so much time working with your client creating something amazing use the negotiation process to show the client that this is how they will work with you when they are your client. Do treat the negotiation with as much care and attention as if they were already your client. Do maintain a positive attitude, you are more likely to walk out of the conversation with a positive outcome.
[12.05] Kim shares her favourite negotiation story – not so long ago, Kim was working with a new client within the Oil and Gas industry. Early on in the sales cycle, Kim was asked to send in a proposal for her training services, whilst not knowing what the full solution would be. As conversations continued and she found herself in a position where she had shared her full portfolio of her training services and what she could bring to the table and offer them. She had already shown them the value of her content and services but needed to convince them that she was worth their time and investment. Kim had nothing left to trade when conversations continued in ways to develop and continue the relationship. Towards the end the client bought into the additional value and Kim sold the deal for more than original proposal quoted. It teaches you that you don't have to settle to get to the lowest price, especially when people see the value of your product and services.
More About Kim
What was the last book you read?
Profit First. It's surprisingly simplistic and so very critical for any business owner that asks themselves, "where did the profit go"? Since implementing the steps I've already seen a significant improvement in how I determine when I make investments into the company.
Who / What inspires you?
My husband and my two boys. My husband is an incredible executive coach and it's because of his knowledge and experience that I am where I am. We're also both competitive, and that competition helps us each to strive to accomplish more every day. And all of this would be worthless if it wasn't for our boys. I dream of introducing them to the world, and I work hard so they may learn that the world is an incredibly small place and they should be grateful for what they have because a majority of the world lives completely differently than we do.
What aspect of your own Social Media are you most focused on improving at the moment?
I'm not sure how to answer this. Social selling is something that is a fairly new area of study, and it's things i've been doing naturally for a long time. my team and I are doing more research on this so that we may include a module within a future version of KO Sales U.
Hobbies, Interests?
I love running and reading. I'm a HUGE reader. And anything that includes travel. I would travel the world every day if I could… and hopefully one day will.
How can our listeners contact with you?
kim@kimorlesky.com