Episode #144: Patrick Tinney
The Devil is in the Details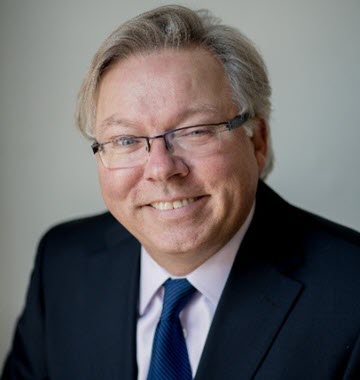 MEET
Patrick Tinney
Patrick Tinney is an author, a speaker and a sales and negotiation trainer. His two books 'Unlocking Yes' and 'Perpetual Hunger' are must haves for anyone serious about their professional development in sales. Patrick is a former panelist on the Sales Expert Channel and a keen stock market trader.
[01.05] Pat defines Negotiation – Pat feels that negotiation is two negotiation partners who are sensing great value in each other. Beyond that, it is really a meeting of the minds, it's like mental chess until you get to the close of the deal, until you are able to close the gap and everyone looks at each other and says 'yes this is fine, we should do this'.
[01.47] Why don't some salespeople don't like to negotiate and what can we do to change this – Pat shares his view that everybody has different personality styles. Some people don't like conflict, other people like to be liked so much that it bothers them if they are not liked for any period of time, some people don't like the process of negotiating and other people just prefer to stay away from it. To change this, people need to learn to change the way they think about the whole process, to do their homework, get it right and put the necessary amount of time into preparing for the negotiation.
[03.03] How do you plan and execute a high stakes negotiation – Pat shares several important aspects of his negotiation process. One of most critical stages is the discovery and qualifying stage, make sure you understand what is motivating the other side, it's absolutely fine if this stage takes several meetings but make sure it's done well and when everyone steps away from the table, everybody knows what everybody else wants and what their objectives are. Pat also talks about looking at risk at the beginning of a negotiation. When Pat goes into a large negotiation he likes to take away the negative risk from his partners. Pat will also complete several SWOT analysis, one to identify where he is, one for his customer and sometimes one on where his closest competitor is, this helps to identify alignments and culture, which is a huge part of the overall understanding.
[05.34] What are the attributes of a good sales negotiator – Pat feels that there are many attributes of a good sales negotiator, which include being naturally quizzical, good empathy and great emotional intelligence.
[06.40] Pat shares his top negotiation tools and strategies – People negotiate in different ways and Pat suggests to look around at different books etc to see what resonates with you. Pat also talks about two different styles of negotiators, strategic and tactful and their different approaches when negotiating.
[07.49] Pat shares his top three negotiation Do's and Don'ts – Do be thorough, focused and persistent, make sure you understand everything you need to understand about the negotiation before you step up to the table. And lastly, do make sure that you show true empathy for the other side, once you can do this it will make you feel like an insider as you could step into their shoes. Don't underestimate the other side, don't think that you know everything that is possible to know don't be afraid to take a 'note taker' in with you if you have a complex negotiation, this will help capture information that you may miss, and lastly, don't think that you know more about strategy than the other side, learn about strategy, because the person who knows strategy the least at the table will be ripped open like a carcass.
[10.59] Pat shares his favourite negotiation story – Pat's story illustrates the importance of being well prepared before you go to the negotiation table. Pat shares a story when he worked for The Toronto Star newspaper. Pat and his Boss, Jim, needed to negotiate terms with an existing big client. An uncomfortable meeting took place, during the meeting it was obvious that there was a certain dislike between Jim and the client, however after returning to their office, Pat and Jim discovered that their numbers were extremely wrong, and consequently had to go back to their client and re-negotiate new terms.
More About Patrick
What was the last book you read?
Sell it like Serhant by Ryan Serhant
Who / What inspires you?
People that are having to make difficult changes in their lives, but they know they have to do it.
What aspect of your own negotiation skills are you most focused on improving at the moment?
Listening, can you shut your mind down to truly listen to the other person, to uncover what truly motivates them?
Hobbies, Interests?
The Stock Market, observing the Flow of Business. Golf.
How can our listeners contact with you?
patrick@centroidmarketing.com