Episode #152: Mike Inman
'Yes If….' and 'No, But If….'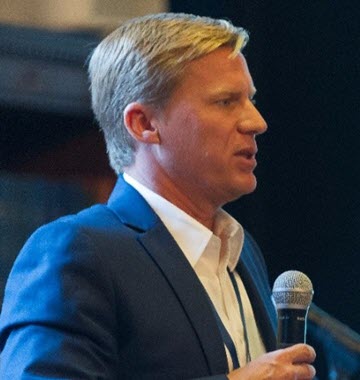 MEET
Mike Inman
Mike Inman has taught negotiations in over 20 countries on 6 continents for the past 8 years. Prior to joining TableForce as an Expert Negotiations Trainer, Mike was a Head of Global Procurement at MGM Resorts International. He has also held procurement and supply chain management roles at American Airlines, General Motors, and Raytheon.
[01.00] Mike defines Negotiation – It's two or more parties trying to reach an agreement, even if it's a no. Bad news early is good news.
[01.41] Mike explains how negotiation is important for business – If we won't or don't negotiate, we rob ourselves of the opportunity to improve
[01.57] Why don't some salespeople don't like to negotiate and what can we do to change this – Mike challenges the question, he would suggest that there is a hesitation to negotiation, as opposed to not liking negotiation.
[04.22] How do you plan and execute a high stakes negotiation – Mike believes that a sophisticated seller approaches negotiation very differently. There are three principles, the willingness to try, planning for a negotiation and raising the bar.
[08.06] What are the attributes of a good sales negotiator – Mike believes there has to be a willingness to try, they have to believe in their own value with a great story to emphasize this point.
[10.36] Mike shares his top three negotiation Do's and Don'ts – Do, Plan, plan and execute. Do make and test assumptions. Do listen to the other side.
[12.20] Mike shares his favourite negotiation story – Mike shares a couple of negotiation fables.
More About Mike
What was the last book you read?
Never Split the Difference, Negotiating As If Your Life Depended On It
Who / What inspires you?
People who try to make other peoples lives better.
What aspect of your own negotiation skills are you most focused on improving at the moment?
Balancing getting a great deal for "my side" with making sure the other side still has a good deal. Good enough to want to do business again, both in substance and style.
Hobbies, Interests?
Travelling, learning, and playing beach volleyball
How can our listeners contact with you?
Mike@TableForce.com