Episode #154: Lisa Earle McLeod
The Triangle of Truth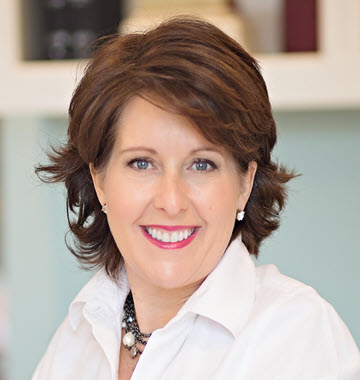 MEET
Lisa Earle McLeod
Lisa Earle Macleod introduced the concept of Noble Purpose in her best selling book, Selling with Noble Purpose. Her research, documents how organizations with a purpose bigger than money, make more money, and experience greater customer and employee retention. Her firm's clients include Hootsuite, Roche, Volvo, and Dave & Buster's.
[01.00] Lisa defines Negotiation – Negotiation is quite simply coming to agreement on pricing and terms
[01.30] Lisa explains how negotiation is important for business – Lisa shares that negotiation early in the process to help the salespeople to avoid becoming emotionally and financially attached to the deal.
[02.25] Why don't some salespeople don't like to negotiate and what can we do to change this – Lisa feels that salespeople don't like to negotiate because it feels like a threat to the deal. Some salespeople feel like negotiation cheapens the deal.
[05.25] How do you plan and execute a high stakes negotiation – Lisa suggests that the most important work in a negotiation is done at the beginning of the sales process.
[08.00] What are the attributes of a good sales negotiator – Lisa believes that a great negotiator believes in the product that they are selling and shares her 'selling with noble purpose' methodology.
[09.40] Lisa shares her top negotiation tools and strategies – Lisa shares the Triangle of Truth approach to negotiation.
[11.39] Lisa shares her top three negotiation Do's and Don'ts – Don't wait until the end, do not be afraid, do not lie. Do codify your value early, ask what would make this meaningful to you, give before you get.
[12.40] Lisa shares her favourite negotiation story – Lisa shares a moving negotiation story about the purchase of their house and the powerful lesson she learned from it.
More About Lisa
What was the last book you read?
Sapiens: A Brief History of Humankind
Who / What inspires you?
My father always inspires me. As an early influence, he taught me that work could be enjoyable and emotionally fulfilling. He worked in banking, where so many are disengaged. He always had great passion and purpose around his work.
What aspect of your own negotiation skills are you most focused on improving at the moment?
Making peace with uncertainty is paramount for any successful Noble Purpose negotiation. I, like all, are a work in progress. Being okay with ambiguity in the early stages runs counter to our traditional talk tracks of self-preservation. Silencing the Lizard Brain is a daily practice.
Hobbies, Interests?
I love to read. Reading, for me, has always been a deep source of inspiration and grounding. I also enjoy water skiing on the lake, refinishing furniture, and a good episode of Fixer Upper.
How can our listeners contact with you?
Follow me on LinkedIn! I post a new article every week. https://www.linkedin.com/in/lisaearlemcleod/