Episode #156: Nancy Nardin
Shiny Object Syndrome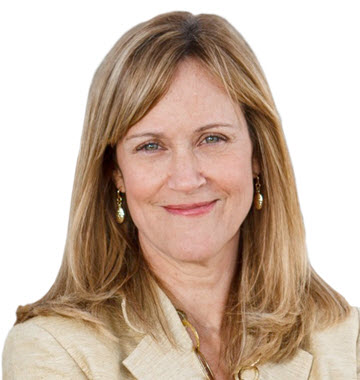 MEET
Nancy Nardin
Nancy has been a salesperson since the early '80s when she sold for the world's first laptop computer manufacturer, Grid Systems in Silicon Valley. During her 30 year career, she's provided sales leadership at some of the most well-known analyst firms. 10 years ago, she launched smart selling tools to track sales technology trends. Nancy has been recognized in Forbes as one of the top 30 social sales influencers in the world, and has won numerous top industry sales thought leadership awards. Recently, she co-founded Vendor Neutral, which helps companies to easily decide how to prioritize their needs and which technologies to purchase to best meet those needs.
[01.25] Nancy defines the term 'Sales Technology Stack' – as a set of applications, solutions, that allow a salesperson or a sales team to get the most revenue possible. Many people think of a sales stack as just simply CRM, however is not enough.
[02.04] Why is it so important for businesses today to have a solid sales technology stack? – Nancy's true belief is that businesses can't be competitive without it . CRM isn't enough on it's own. Companies that are moving further to the right on the maturity model in terms of technology are today experiencing an advantage.
[03.13] Nancy explains why salespeople resist taking on new technologies as part of their day-to-day sales roles – Salespeople have been burned and they're skeptical. Managers tend to bring in new and more tools that help them as a manager, and therefore that just feeds into the skepticism. So I say give reps the technology that's actually going to help them and make their day more enjoyable and more productive. And you won't have that problem.
[04.58] Nancy discusses some sales technologies that modern sales professionals be using as a minimum – As part of some research we did there are 43 categories of sales technologies. People often say they use CRM and marketing automation as sales tech. Well, that's just two, and marketing automation isn't a sales tool in my opinion. You can bring yourself up to speed on them all on our smart selling tools website. We have a market landscape with those categories. The minimum set requirement for a sales stack for sales people would include CRM, online meetings, sales intelligence / database and e-signatures.
[07.05] What are the attributes of a good sales professional – For Nancy It comes down to the basics, about what is needed to move the needle. And that is listening and asking good questions, show the prospect that you are truly interested in their challenges, in their business objectives.
[08.23] Nancy shares her top three Sales Technology Stack Do's and Don'ts – don't get caught up in the shiny object syndrome. Think about what are all the different friction points that are keeping you from selling more in less time, and then what are the options you have for solving those problems, and then figure out what the priority should be. Only at that point should you then look at technology. Make sure that you are communicating with other stakeholders within your organization, especially sales people.
[10.50] Nancy shares her favourite sales story that incorporated the use of Modern Sales Technology – Nancy shares a story of how email tracking helped her be more proactive.
[14.20] 30 second Pitch Slap – Nancy pitches a sales technology called Conversation Intelligence.
More About Nancy
What was the last book you read?
Gap Selling by Keenan
Who / What inspires you?
Challenges! I love puzzles, and to me, getting product, messaging, positioning, right are puzzles. Cracking the code so that sellers have the best outcome with prospects is one of the most exciting challenges.
What aspect of your Sales Technology Stack are you most focused on at the moment?
Given that my business is to educate the market on all SalesTech, my answer would be 'everything!' .
Hobbies, Interests?
Relaxing with my husband and our two adorable Pitbulls. Going places in our RV and unwinding.
How can our listeners contact with you?
https://www.linkedin.com/in/nancynardin/