Episode #157: Victor Antonio
Fight the App Addiction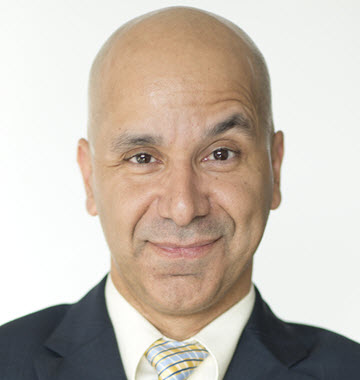 MEET
Victor Antonio
Victor is an author, a speaker, and a business consultant. As a speaker he has shared the stage with some very big names from Zig Ziglar, Dr Robert Schuller, John May, and many other top business speakers. He has authored 13 books on sales and motivation and his latest book, Sales Ex Machina: How Artificial Intelligence is Changing the World of Selling is a must read for anybody wanting to stay abreast of technology and sales.
[01.08] Victor defines the term 'Sales Technology Stack' –In its simplest form, it means the aggregate or total products you use to manage your business and selling.
[01.28] Why is it so important for businesses today to have a solid sales technology stack? – Victor shares the importance of time management. Business owners want their sales people to be more effective, and salespeople need to find more effective ways to be efficient with our time.
[02.06] Victor explains why salespeople resist taking on new technologies as part of their day-to-day sales roles – Part of the reason is fear of using a new technology and the possible things that could go wrong and not believing in the Return of Investment of the technology. To overcome the fear of using a new technology Victor recommends looking at the fact that you just can't manage your time with the existing tool sets that you have and at the time it could save you.
[04.06] Victor discusses some sales technologies that modern sales professionals be using as a minimum – as a minimum sales professionals should be using a CRM and Artificial Intelligence software.
[10.35] What are the attributes of a good sales professional – Victor shares that sales people sell differently but what really sets them apart is their drive and the determining factor for what drives a sales person is down to them knowing how much money they want to take home that year. A great sales professional knows their numbers, they know how many calls they have to make, how many call to meetings they get, how many calls to close or meeting to call ratios.
[13.25] Victor shares his top three Sales Technology Stack Do's and Don'ts – The first do with a technology stack is to really understand how you're going to use it. Really scrutinize how you're going to use it and if you really need it. Also, decide whether it is making you more efficient or not. Don't use too many apps, don't use what you don't need.
[15.47] Victor shares his favourite sales story that incorporated the use of Modern Sales Technology – Victor shares a story of a healthcare company that used AI software to help increase their sales by 67%.
[17.16] 30 second Pitch Slap – Victor pitches a sales technology called Build It All.
More About Victor
What was the last book you read?
Flip the Script by Oren Klaff who wrote the best-seller, Pitch Anything Flip the Script by Oren Klaff who wrote the best-seller, Pitch Anything
Who / What inspires you?
– Simon Sinek, Daniel Pink and Brent Adamson are three authors whose books I buy blind 🙂
What aspect of your Sales Technology Stack are you most focused on at the moment?
We focus on creating content (editing/production tools) and delivery systems (Funnels, Landing pages and automated marketing).
Hobbies, Interests?
I'm a reader and I like walking; boring I know. My hidden vice is old black and white movies (classics) along with old samurai movies. Shhhhh…
How can our listeners contact with you?
Google Victor Antonio or go to VictorAntonio.com