Episode #163: Wart Fransen
CRM is the Starting Point.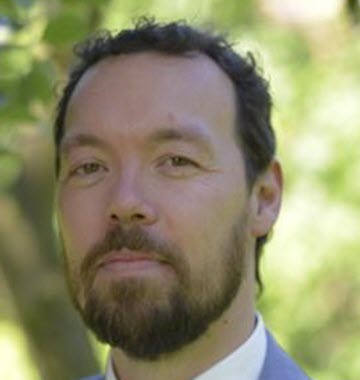 MEET
Wart Fransen
Wart is the co-founder and CEO of LeadBoxer, which is a lead and customer data platform. Where he spearheads the growth and product development for the company. He has two decades worth of experience in SAS, software development, and online marketing. LeadBoxer is the third company he has founded.
[00.59] Wart defines the term 'Sales Technology Stack' – In Wart's opinion a stack represents a collection of tools that you stack on top of each other. And the important thing is that they are connected, of course. And because once they are connected the sum of the tool is greater than the tool separately.
[01.28] Why is it so important for businesses today to have a solid sales technology stack? – Wart shares that it's important because you are able to basically get the processes right. Because sales has become more of a process than it has become a free floating thing, so the processes are very important, and the stack allows you to stay within that process.
[01.59 Wart explains why salespeople resist taking on new technologies as part of their day-to-day sales roles – Wart feels that sales people should focus on their selling rather than the process but a process is needed. Using new technologies breaks sale peoples focus on selling by asking them to do something different.
[03.09] Wart discusses some sales technologies that modern sales professionals be using as a minimum – Using a CRM would be the absolute minimum sales technology application that Wart advises.
[04.14] What are the attributes of a good sales professional – Wart shares the importance of being able to truly listen to the customers problem and the role they are in is an attribute of a being a good sales professional.
[05.35] Wart shares his top three Sales Technology Stack Do's and Don'ts – Some of Wart's do's include having one main place where all the information is kept, introduce new tools slowly and step by step.
[07.09] Wart shares his favourite sales story that incorporated the use of Modern Sales Technology – sharing a story from LeadBoxer, Warts story gives an example of how his technology helped a car sales company in Amsterdam understand how well (or not) their regular weekly newsletter was performing on bringing in sales.
[10.48] 30 second Pitch Slap – Wart introduces LeadBoxer, a lead and customer data platform.
More About Wart
What was the last book you read?
Forest Dark by Nicole Krauss
Who / What inspires you?
T- In sales: Jason Lemkin, In entrepreneurship: Elon Musk.
What aspect of your Sales Technology Stack are you most focused on at the moment?
Customer Data Platforms.
Hobbies, Interests?
Running, my family, watching Stephen Colbert.
How can our listeners contact with you?
https://www.linkedin.com/in/wartfransen/ hello@leadboxer.com