Episode #165: Steve Benson
Evaluate the ROI before Making a Decision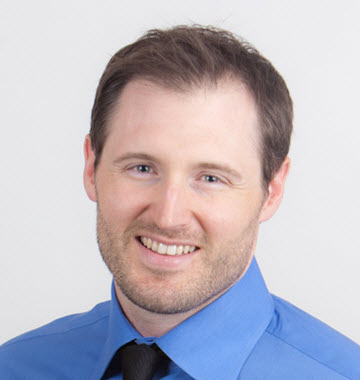 MEET
Steve Benson
After receiving his MBA from Stanford, Steve worked in sales at IBM and Google, where he was Google Enterprises top sales executive in 2009. In 2012, Steve founded Badger Maps, an app that helps field sales people optimize their roots and schedules to save time and to be on time so they can sell more.
[01.03] Steve defines the term 'Sales Technology Stack' – as 'all of the technology used to enable and track sales teams and sales activities'.
[01.16] Why is it so important for businesses today to have a solid sales technology stack? – Steve feels that If you don't leverage the sales technology to do the repetitive parts of your sales job and to enable parts of your sales job, you're either wasting more money on sales reps if you're a business or wasting a lot of your time if you're a salesperson.
[02.18] Steve explains why salespeople resist taking on new technologies as part of their day-to-day sales roles – a combination of sales people being pressed for time and previous bad experiences of new technology being introduced for the benefit of others has made them resistant to new technology.
[03.39] Steve discusses some sales technologies that modern sales professionals be using as a minimum – It all depends on the type of sales and the industry the sales professional is in but as a basic requirement, a good CRM system is advised. Steve also discusses the use of Facebook, LinkedIn, Badger Maps, DiscoverWork and more.
[05.58] What are the attributes of a good sales professional – Steve reels off an extensive list of attributes including communication, listening skills, empathy, emotional intelligence to mention a few.
[07.27] Steve shares his top three Sales Technology Stack Do's and Don'ts – some of Steve's do's and don'ts include thinking carefully about choosing the right tool, taking advantage of using the free trial and not making a decision without really evaluating the ROI.
[10.36] Steve shares his favourite sales story that incorporated the use of Modern Sales Technology – using an example how one of their customers was able to improve their performance and sales success by 50% from using his software.
[12.52] 30 second Pitch Slap – Steve pitches Badger Maps, an app that helps field sales people optimize their roots and schedules to save time and to be on time so they can sell more.
More About Steve
What was the last book you read?
The last book I read was Impossible to Inevitable by Jason Lemkin. It breaks down a ton of the playbooks to run a successful SaaS business, I really recommend to leaders in recurring revenue industries like SaaS, and other start up business leaders in general.
Who / What inspires you?
As a business owner, I find the book Smart People Should Build Things, by Andrew Yang to be very inspirational. The premise of the book is that instead of going on the traditional path that successful students take – management consulting, finance, big companies, medicine, law, graduate school, etc, top students should start or join small businesses. I agree, and I don't just believe that students coming out of college should start businesses, but I also believe that they will develop fastest and learn the most if they join businesses that have less than 50 people at them. I have hired many people fresh out of college into the small company that I run, Badger Maps, over the years, and I've been able to watch them develop so much faster than people who work in more traditional paths. They are able to take on so much more responsibility and get experiences that are far broader than they are able to take being a small cog in a big wheel. The traditional paths tend to make a bit more money the first few years out of school, but the investment in learning and leadership at this stage in a career, in my opinion, ends up being worth far more over time.
In a less academic but more execution focused way, I find Richard Branson to be very inspirational. He has founded so many businesses in vastly different areas that it truly boggles my mind. His mastery of marketing and how he has been able to get his messages and value propositions out to the public is also wildly impressive. Most of all though, I believe that the positive and productive relationship that he has with the team members who work at his businesses is the secret to his success. I believe that he has made the world a better place through innovation and taking bold steps. Branson also speaks his mind and thinks that a business leader should also be a leader in society and use their talents for philanthropic reasons. I'd love to have him as a mentor to get his insights into business and life.
What aspect of your Sales Technology Stack are you most focused on at the moment?
In the last couple months, my focus has been on the top of the Sales funnel. My companies biggest challenge is letting Field Sales teams know all the problems that we've solved for them over the past few years. I'd say only about 10% of the Field Sales people that deal with the problems that we have already solved every day even know we exist.
Hobbies, Interests?
I'm into travel, hiking, snowboarding, and dogs.
How can our listeners contact with you?
The best place to find out about Badger Maps is www.badgermapping.com.
The best place to get in touch with me is Linkedin here.
Here is the link to my podcast – 'Outside Sales Talk'. The episodes focus on outside sales skills and strategies. It has the top people in Sales on the show and gets their tips and tricks specifically for outside salespeople.
Also, here is a link to 10 videos on YouTube that I made for outside sales people.