Episode #169 – Scott Ingram
A Powerful Productivity Process for Salespeople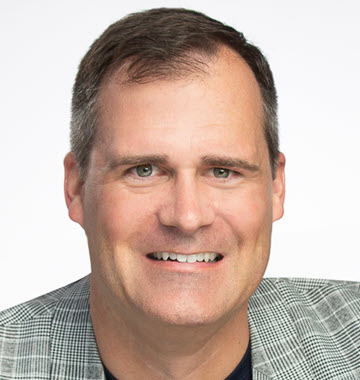 MEET
Scott Ingram
Scott Ingram is the host of the Sales Success Stories AND Daily Sales Tips podcasts. He's
the author of two books: Sales Success Stories and B2B Sales Mentors. He's also a quota
carrying sales professional, working for the professional services company, Relationship One,
as an Account Director. Scott lives with his wife and two daughters in Austin, Texas where he
just finished hosting the second Sales Success Summit.
Everyone uses a different productivity process in their daily work, but some maximize it more than others. If you're ready to move beyond just completing checklists and want to efficiently generate revenue, you need to focus on productivity. So what should that look like?
Scott Ingram—Account Director at Relationship One and host of TWO podcasts—is here to chat with Paul about the process of productivity. Scott has a lot on his plate but manages to handle everything efficiently and effectively. How does he do it? Listen to this episode of Sales Reinvented to find out!
In this episode of @SalesReinvented, Paul interviews @scottingram about productivity and what that looks like for him. Check out the episode for his amazingly effective process! #SalesReinvented #Sales #Productivity #ProductivityHacks
Click To Tweet
Outline of This Episode
[0:20] Paul introduces Scott Ingram.
[1:00] What is productivity?
[2:45] Eliminate the "endless scroll"
[4:55] The 4P productivity process for producing profit
[8:45] A great salesperson must embody a maniacal focus
[12:10] Be minimalist with the tools you use
[13:55] Top 3 Do's and Don'ts
[15:00] Scott's favorite productivity story
Overcome the distraction of the "endless scroll"
Scott defines productivity as "the amount of meaningful work you can get done in a given period of time". What does meaningful work mean? Anything that pushes you towards generating revenue. How much revenue can you generate in one hour of meaningful work? If you're questioning the level of meaningful work you're able to knock out, it might be time to eliminate some distractions.
Scott notes that the world of technology seems to be conspiring against us.
You get notifications from your email, Facebook, Instagram, LinkedIn—the list is endless. Everyone knows it's easy to get sucked into the rabbit-hole. Technology promises efficiency and delivers distraction. Scott recommends becoming more vigilant with your time. Leverage technology, don't let it leverage you. Keep listening to find out what that looks like.
Are you ready to overcome the distraction of the endless scroll and become a more effective sales professional? Listen to this episode of @SalesReinvented with guest @ScottIngram to hear his favorite productivity tips. #SalesReinvented #Sales #Productivity
Click To Tweet
Scott's 4P Productivity Process for Producing Profit
Scott recently gave a presentation on productivity and was kind enough to summarize it (for the full walk-through of the topic, we've linked it in the resources below). If you're ready to improve day-to-day productivity, consider this process:
Purge: Get rid of unnecessary distractions. Turn off app notifications and unsubscribe from emails crowding your inbox. Set a foundation for your day.
Process and Plan: Develop a system that works for you. Put a checklist in place that covers your calendar, your pipeline, territory or whatever it is that contributes to meaningful work.
Prioritize: What are you actually able to get done? What needs to get done now versus later?
Perform: With the other 3 steps in place, go out and execute. Be consistent with the first three P's and things will begin to fall into place.
Do you have the maniacal focus required to be successful?
The Oxford dictionary defines the word 'Maniacal' in its non-formal sense as someone "exhibiting or denoting obsessive enthusiasm". Scott believes this is the #1 attribute of a great sales professional. Do they have the obsessive drive and focus needed to be the top salesperson in your company?
Scott runs a podcast in which he only interviews the top-performing sales professional in any given company (or top 1%). These men and women have proven to be the best of the best and have mastered the productivity process.
He gives an amazing example of someone who is 200% more productive than the second-best salesperson in his organization—listen to hear his story!
It pays to be a minimalist
When asked what tools individuals could use to increase productivity, Scott noted that it is better to be a minimalist. Keep it simple. A few tools that are a given include Gmail and your calendar. Scott also enjoys using:
Evernote: A note-taking app that helps you stay effortly organized.
Todoist: an App Scott likes that helps you organize tasks and schedule deadlines to keep you on-task.
Brain.fm: Music that claims to improve focus and therefore productivity.
Inbox Pause: an extension that stops emails from entering your inbox until you want them to.
Above all, it's about developing a process that you can execute consistently. To hear Scott's top three "Do's and Don'ts" make sure to listen to the whole episode!
@ScottIngram—Account Director at Relationship One and host of TWO podcasts—is here to chat with Paul about the process of productivity. Don't miss this amazing episode of @SalesReinvented! #SalesReinvented #Sales #Productivity #ProductivityHacks
Click To Tweet
Resources & People Mentioned
Connect with Scott Ingram
Connect With Paul Watts
Audio Production and Show notes by
PODCAST FAST TRACK
https://www.podcastfasttrack.com
More About Scott Ingram
What was the last book you read?
Can't Hurt Me: Master Your Mind and Defy the Odds by David Goggins
Who / What inspires you?
People who are the best at what they do inspire me. I think we can learn the most from those who are doing the best right now in today's environment.

Are there any aspects of your own productivity skills that you are working on improving at the moment?
I'm always working to improve my own productivity skills. It's an incremental iterative process. I'm looking forward to listening to this series to get some new insights and ideas to experiment with.
Hobbies, Interests?
Triathlon training, My kids activities: cross country, tennis and cheer, Recording my own amazing podcast interviews!
How can our listeners contact with you? Feel free to connect with me on LinkedIn. PLEASE include a personal message and let me know that you head me on Sales Reinvented with Paul Watts!