Episode #172 – Noelle Leemburg
Top Productivity Tips to Become an Impactful Salesperson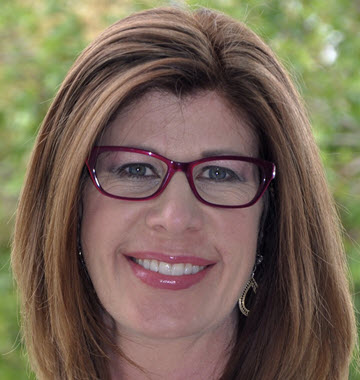 MEET
Noelle Leemburg
Noelle Leemburg is an international sales facilitator who has worked in sales, lead sales teams of 45 people and has facilitated sales training for nearly two decades. Her company, bSavvy, helps small to mid-sized organizations in five key areas that contribute to sales success: mindset, behaviors, fundamental selling skills, process, and strategy. Noelle is also the founder of the Authentic Sales Academy, which is a 12-week virtual sales training and coaching program for eager entrepreneurs and solopreneurs and healers, who want to accelerate their sales results. She is a co-author of a book called The No B.S. Truth; What it Really Takes to Build a Successful Business and a regular workshop presenter to entrepreneurs in her hometown of Calgary.
Following the right productivity tips can make or break your sales performance. When your entire job revolves around generating revenue, it's important to be as productive as you can be. So what steps do you need to take? If you're looking for some great tips to propel you in the right direction, this episode of Sales Reinvented is the one for you!
Noelle Leemburg joins Paul in this episode to deliver some of her top tips from years of experience. She is a coach, co-author of a book, and an experienced saleswoman. Her enthusiasm, energy, and authentic desire to help others reach their goals shines in this episode. Don't miss it!
Ready for some productivity tips to help you up your sales game? Listen to this episode of @SalesReinvented with @NoelleLeemburg now! #SalesReinvented #Sales #Productivity
Click To Tweet
Outline of This Episode
[1:20] Paul introduces Noelle Leemburg
[2:00] Why aren't salespeople productive?
[3:00] How to become more productive
[3:45] Improving day-to-day productivity
[5:30] Attributes of a great sales professional
[6:10] Tools to have in your arsenal
[7:40] Top 3 Do's and top 3 don'ts
[11:00] Noelle's favorite productivity story
What keeps sales professionals from being productive?
Noelle believes productivity begins with doing impactful tasks effectively and efficiently. The key word is impactful—whatever task you're doing needs to clearly be working towards generating revenue. So what keeps a salesperson from those tasks?
The #1 answer tends to be there are too many things on their plate.
If you're getting tasks sent your way or requests are made of you that fall outside of your role, they need to be set aside. Don't let "shiny penny syndrome" distract you from what generates revenue.
What keeps sales professionals from being productive? What can you do to combat inefficiency? Find out in this episode of @SalesReinvented with @NoelleLeemburg. #SalesReinvented #Sales #Productivity
Click To Tweet
Improving day-to-day productivity by prioritizing your time
So how does a sales professional become more productive? Noelle advocates being protective of your time. She refers to this as "Tiger Time". You must fiercely protect your schedule. So start tracking where you're spending your time. Then narrow down what activities you're doing that are wasting your time.
Intentionality is a large part of what makes someone successful. If you know what your quarterly goals are, you can then plan monthly, weekly, and daily tasks to reach those goals. You can take those goals and plan them into your calendar so your precious time is not being wasted.
To hear the attributes Noelle believes a sales professional must cultivate—keep listening!
Focus on impactful activities first
A goal-oriented and focused salesperson will focus on their most impactful tasks and knock them out first. Noelle helps further define impactful activities by noting it's the things that make money. This can include—but is not limited to—prospecting, conversations with clients, face-to-face proposals, and phone calls.
Noelle states that one way you can get a leg-up on your day is by coming in 10 minutes early. Investing an extra 10 minutes is an extra 40 hours a year spent in impactful activities. Think of what could be achieved in that extra time! Not everyone is a morning person, so connect with prospects when you're at your best (even if it's in the afternoon).
Noelle's top productivity tips
Take Noelle's top tips and make them your own. You'll begin to take steps towards becoming a more productive sales professional:
Plan your work and work your plan. Be organized, build routines, and do the work.
Use your energy wisely. Get in front of your prospects when you're at your best.
Win the morning! Get up early and get a headstart on your day.
Eliminate distractions. Checking Facebook, Instagram, and Pinterest are NOT hourly tasks. Stop making them important!
Stop multitasking. It's hurting you, not helping. Get into a zone and stick to the task at hand. It's proven to equate to higher productivity.
Learn to say no to anything that isn't a high-value task or activity.
Noelle wants sales professionals to focus on What's Important Now (WIN). If you begin to do that and follow her productivity tips, you will start to win. Don't miss listening to this whole episode for some great stories and productivity strategies.
@NoelleLeemburg shares some of her favorite productivity tips in this episode of @SalesReinvented. Stop struggling to meet quotas and become more productive! #SalesReinvented #Sales #Productivity
Click To Tweet
Resources & People Mentioned
Connect with Noelle Leemburg
Connect With Paul Watts
Audio Production and Show notes by
PODCAST FAST TRACK
https://www.podcastfasttrack.com
More About Noelle Leemburg
What was the last book you read?
This is Marketing – Seth Godin
Who / What inspires you?
Amy Portfield, Marie Forleo, people who stretch outside their comfort zone and get results

Are there any aspects of your own productivity skills that you are working on improving at the moment?
Yes, number one area that I am working on improving, getting up earlier.
Hobbies, Interests?
Any outdoor sports, skiing, hiking, biking and golfing.
How can our listeners contact with you?
Through noelle(at)noelleleemburg.com