Episode #188 – Kristie Jones
How Accountability Impacts Productivity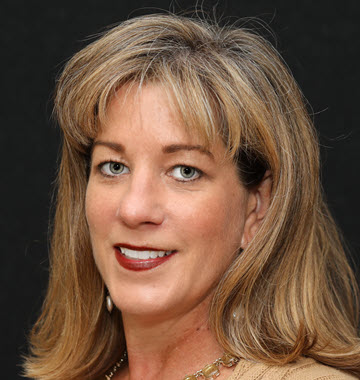 MEET
Kristie Jones
Kristie Jones is the go-to expert for SaaS Founders wanting to build or scale their Sales and Customer Success teams. After 15+ years as a sales leader in the SaaS space, she founded Sales Acceleration Group in 2016 to help other SaaS companies build, grow, and scale their Sales and Customer Success teams to increase revenue, reduce churn, and scale more quickly. Her willingness to get her hands dirty and her "take no prisoners" approach when helping companies with everything from sales process and strategy to hiring and training Sales and Customer Success Reps. is what makes her so valuable to her clients.
It's a day and age where accountability is key to obtaining results, but seldom put into play. According to Kristie Jones, productivity is the ability to identify and execute on tasks that will result in providing the highest value outcome from that task. But you must hold yourself accountable to the goals you've set—and the quotas your company sets. Kristie joins Paul to share her thoughts on how sales professionals can become more effective in their roles.
Kristie has over 15 years of experience in SaaS management with expertise in training and coaching. In 2016 she founded the Sales Acceleration Group, which specializes in helping small and mid-size businesses increase their revenue. Kristie believes many sales professionals struggle to meet their quotas because they aren't held accountable to their goals. Listen to this episode of Sales Reinvented to learn strategies to become a more productive salesperson.
Learn how accountability impacts productivity in this episode of @SalesReinvented with special guest @kristiekjones! #SalesReinvented #Sales #Accountability #Productivity #ProductivityTips
Click To Tweet
Outline of This Episode
[1:08] Kristie's definition of productivity
[2:58] Why aren't salespeople productive?
[6:04] What can salespeople do to increase productivity?
[10:56] Attributes of a productive salesperson
[15:26] Productivity tools that Kristie recommends
[17:43] Top 3 dos and top 3 don'ts
[19:44] How Kristie landed a job with accountability and consistency
A lack of productivity may be due to a lack of accountability
Kristie notes that productivity is a blend of art and math. You need to understand your sales math and what exactly it takes to hit your quota. If you don't know what it looks like to reach your goals, how do you know you're doing what it takes to make quotas? Kristie points out that you must know how many prospects you need in your pipeline at any given time.
You also need to know what your Ideal Customer Profile (ICP) is. Wasting your time talking to the wrong people with the wrong businesses will halt your productivity. She recommends learning your niche—your specific region, industry, persona, etc. Once you've done these two things, you've laid the groundwork to improve productivity.
A lack of productivity may be due to a lack of accountability—@kristiekjones shares her thoughts on the topic in this episode of @SalesReinvented! #SalesReinvented #Sales #Accountability #Productivity #ProductivityTips
Click To Tweet
3 ways to stay accountable to your goals
Kristie sees a shortcoming in the industry where sales leaders are not holding their reps accountable. It's becoming a rampant cultural problem. Sales leaders need to understand their reps' sales math and ICP. If they know this, they can track if their reps are on target to hit their goals. If they're behind, they can step in and provide support and guidance.
But they also need to set meaningful expectations on the front end. So how do they accomplish that?
Take advantage of coaching/mentoring your reps. It is critical, but many aren't being coached. Sales leaders need to give their reps feedback from call monitoring or sitting in on virtual or live meetings.
Do a pipeline review meeting weekly: Kristie recommends a 15-minute meeting to go over the sales cycle checklist (link in the resources below) to look at your reps' pipelines and gauge if they're on target.
Complete a weekly tactical review: It's a weekly (or monthly) one-on-one to go over goals and lay out a game plan for meeting quota.
It takes discipline to yield results
Discipline is a character trait that nearly every guest on the show points out as an attribute a sales professional must have. Kristie also believes that past success is an indicator of future success. It's one reason why she likes to hire former athletes—she knows they have drive and discipline. They have grit, determination, and understand the concept of hard work to reach goals.
Kristie loves people who have a system in place. People who've done their due diligence and have nailed down a strategy that works for them to be productive. She knew a young rep who came in and did prospecting every day from 9–11:30 am, without fail. She refused to let deal prospects creep into her morning and was fiercely protective of that time. Anything else that needed to be done would land in her afternoons.
It's all about finding a formula that works for you and staying consistent with it. Keep listening to hear Kristie and Paul discuss the mentality that athletes encompass that makes them ideal reps in the world of sales.
Consistency and accountability go hand-in-hand
Kristie has found—both personally and professionally—that developing consistent (good) habits will yield more positive results. When you do the same thing every day, you begin to form habits. She believes you must hold yourself accountable to the structure that you've created for yourself.
Kristie was unexpectedly let go from a job she loved, and what she did next is what got her into her next job. She set up a home office and got up every day and spent her morning prospecting for jobs. She'd workout over lunch to get over the midday hump, then spent a couple more hours job-searching.
She set up networking meetings, sent out resumes, and watched webinars to continue learning and growing. She treated finding a job like it was her full-time job. After two and a half months of hard work and consistency, she landed her next job. She believes if she hadn't kept herself accountable and followed a structured schedule her story might've ended quite a bit differently.
Listen to the whole episode for her top 3 dos and don'ts and more strategies to improve productivity!
According to @kristiekjones, #consistency and #accountability go hand-in-hand. She shares how accountability helps you reach your goals in this episode of @SalesReinvented! #SalesReinvented #Sales #ProductivityTips #Productivity
Click To Tweet
Connect with Kristie Jones
Connect With Paul Watts
Audio Production and Show notes by
PODCAST FAST TRACK
https://www.podcastfasttrack.com
More About Kristie Jones
What was the last book you read?
"Talking to Strangers"  by Malcom Gladwell and I'm currently re-reading "Never Split the Difference" by Chris Voss
Who / What inspires you?
Anyone brave enough to take risks – "Courage over Comfort"

Are there any aspects of your own productivity skills that you are working on improving at the moment?
Yes, setting aside time each week to prospect. Time to drink my own Cool-aid. 
Hobbies, Interests?
I'm a cardio junkie. Hiking, Orange Theory, Tennis are my current cardio additions. I know meditation and yoga are trending, but nothing like a good sweat to clear my head. I'm also powering through 2-3 books a month thanks to Audible and travel. 
How can our listeners connect with you?
kjones(at)salesaccelerationgroup.com or Connect with me on LinkedIn