Episode #197 – Sonia Dumas
How 'Buying Personalities' Influence the Negotiation Process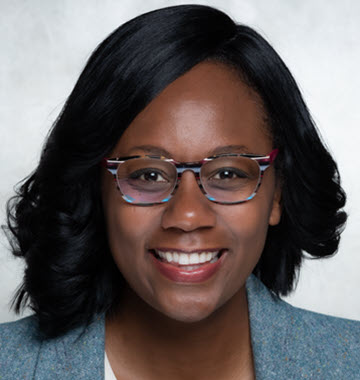 MEET
Sonia Dumas
Sonia Dumas is The Financial Sales Expert on The Sales Expert Channel and a must-follow influencer on LinkedIn that positions entrepreneurs to grow their income anytime using sales personality science and cryptocurrency investing strategies.
How 'Buying Personalities' Influence the Negotiation Process with Sonia Dumas, Ep #197
Are you aware of how buying personalities influence the negotiation process? And that each different personality changes the direction of your negotiation process? In this episode of the Sales Reinvented Podcast, Sonia Dumas joins me to talk about how buying personalities influence negotiations.
Sonia Dumas is the Financial Sales Expert with The Sales Experts Channel, a Cryptocurrency Strategist, and a Certified & Licensed B.A.N.K® Trainer. Sonia emphasizes the importance of understanding buying personalities and personality science in the sales negotiation process. Don't miss her unique insight!
How can 'buying personalities' influence the negotiation process? Sonia Dumas shares her expertise in this episode of @SalesReinvented! #SalesReinvented #Sales #Influence #Personality #Negotiation #NegotiationTactics
Click To Tweet
Outline of This Episode
[1:06] Sonia's definition of negotiation
[2:07] Why is mastering negotiation important?
[3:06] The reasons WHY salespeople hate negotiation
[4:39] Sonia's negotiation process: determining buying personalities
[9:24] The attributes a skilled negotiator must embrace
[10:28] Sonia's simple 5-step negotiation process
[11:25] How to determine a prospect's buying code
[13:07] Top 3 negotiation dos and don'ts
[15:38] Sonia's favorite negotiation story
Why we should change the word 'Sales' to 'Influence'
Salespeople don't love negotiation because they have to do elevator pitches, create countless proposals, answer endless questions in endless meetings, create marketing campaigns, and can chase down indecisive prospects for months. Sonia points out that instead of trying to find new sales tactics, you should focus on fixing your mindset.
What if salespeople stopped calling it 'sales' and started calling it 'influence'? Wouldn't everyone like to be more influential with their company, clients, prospects, and network? Influence isn't just a sales tactic, but the fastest path to cash. Sonia also points out that the most effective way to be influential is to know how your clients and prospects make emotional buying decisions.
Determining buying personalities should be your FIRST step
Sonia is all about making complex situations simple. Figuring out your prospects 'buying personality' or 'buying code' should be your first step—that you complete well in advance. There are four main buying personalities: assertive, amiable, expressive, and analytical. It's far easier to influence people who make buying decisions just like we do.
However, you must strive to understand the buying language of the other personalities. Once you understand their buying personalities, you can create an agenda and presentation to match their buying personality. You must focus on what's important to them and tailor thenegotiation to what they need to know AND what they want to hear. This is Sonia's #1 suggestion to shorten the cycle and get to more yeses.
How can you determine a prospect's buying personality? Sonia shares that 'Crack my Code' is what she uses to quickly determine buying personalities. A simple 90-second process for the prospect can change the way you negotiate.
According to Sonia Dumas, determining buying personalities should be the FIRST step in the negotiation process. Learn more in this episode of @SalesReinvented! #SalesReinvented #Sales #Influence #Personality #Negotiation
Click To Tweet
Sonia's simple 5-step negotiation process
This is the typical strategy that Sonia follows to prepare and execute a negotiation:
Calculate buying personalities
Craft an agenda/presentation based on that buying personality
Determine questions to ask to discover if you're a good fit
Determine what you will say 'no' to at any point in the process
Follow up on the negotiation based on their buying code
Per Sonia: "On some deep emotional level a prospect has already said yes to meeting you, yes to reviewing your information, they've said yes to involving other stakeholders, yes to revealing their buying code, yes to their emails and the phone calls you've made up until now…You have more yeses on your side than you do nos."
Implementing a strategy based on their buying personality sets you up to create a relationship with a prospect—the revenue will follow.
Communicate confidence in your products and services
As Sonia shared her lists of 'dos and don'ts' she emphasized that you must not come across as needy, desperate, or inferior (or what is referred to as "commission breath"). Prospects can sense that you NEED their business—which gives them the power and leverage in the negotiation. Instead, you must communicate confidence and level the playing field.
Sonia implores you to focus the conversation with their buying personality in mind. Focus on what is high-value to them while also communicating confidence in your own products and services. They need to understand the massive value that you bring to the table. Providing them with a transformative negotiation experience will be a gamechanger.
Listen to the whole episode for our in-depth discussion on buying personalities, the negotiation process, and Sonia's favorite negotiation story.
Sonia Dumas states you MUST convey confidence in your products and services throughout the #negotiation process. Listen to this episode of @SalesReinvented to learn more! #SalesReinvented #Sales #Influence #Personality
Click To Tweet
Resources & People Mentioned
Connect with Sonia Dumas
Connect With Paul Watts
Audio Production and Show notes by
PODCAST FAST TRACK
https://www.podcastfasttrack.com
More About Sonia Dumas
What was the last book you read?
Three Simple Steps by Trevor Blake. Many of us view negotiation from just a sales perspective. However, to truly have success in business and relationships it's important that we negotiate with ourselves first the future we want in terms of freedom, security, lifestyle, and love.
Who / What inspires you?
I am inspired by rags to riches stories, such as the one by Trevor Blake.
Are there any aspects of your own productivity skills that you are working on improving at the moment?
Asking deeper questions. I have many books on the art of asking powerful questions. This is by far a life-long skill I'm always fine tuning.
Hobbies, Interests?
Enjoying the outdoors of Colorado. I enjoy fly fishing, off-roading, and volunteering at a local farm. I absolutely geek out on researching global economic wealth shifts powered by cryptocurrency and decentralized finance.
How can our listeners contact with you?
LinkedIn