Episode #215 – Philip Brown
Negotiation Tactics—with a Twist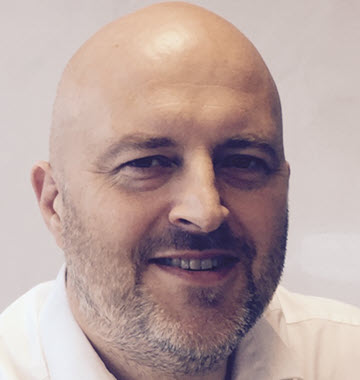 MEET
Philip Brown
Philip Brown is the inventor of Negotiation Cards® and an advocate of what he calls "Practical Practice" when it comes to improving negotiation skills.  He has made it his mission to create a global network of negotiation clubs for people to practice this critical skill together".
In this episode of Sales Reinvented, Philip Brown shares a few unique negotiation tactics and strategies that any negotiator can add to their skill set. Negotiation can be an uncomfortable process for salespeople, but if you employ some of the tactics Philip shares, you'll be well on your way to becoming more comfortable with the process.
Philip Brown is the inventor of Negotiation Cards® and the founder and creator of The Negotiation Club Ltd. His vision is to help businesses hone their negotiation skills through Practical Practice Workshops—with the end goal to increase revenue, boost profits & improve services.
In this episode of @SalesReinvented, learn some negotiation tactics from @Thenegotiation_. Don't miss it! #SalesReinvented #Sales #Negotiation #Persuasion #Influence #NegotiationTactics
Click To Tweet
Outline of This Episode
[0:51] Negotiation is problem-solving with a twist
[1:26] The importance of negotiation
[2:01] Why don't salespeople like to negotiate?
[3:01] Philip's negotiation process
[4:32] Attributes of a sales negotiator
[5:17] Negotiation tactics, tools, and strategies
[6:36] Top 3 negotiation dos and top 3 don'ts
[8:49] Phil's favorite negotiation story
Problem-solving—with a twist
Philip sees negotiation as a problem-solving process, with a twist: "It's all about solving blockers and barriers to an agreement which could be on the table, but the twist to it is that although you're problem-solving, you're also trying to maximize your value from that agreement." Negotiation is also a unique skill set that is important to the business. If an agreement doesn't deliver a net benefit, then you're in a weaker position than when you started. Negotiation skills are paramount to ensuring you're always on the growth side of the equation.
A procurement perspective on negotiation tactics
From the procurement side of things—where Philip's viewpoint is from—the first thing you do to prepare for a negotiation is to understand the specifications of what you want. Then look at market information and build an agenda you follow through the entire negotiation process. Continue to build specifications with internal stakeholders and understand their boundaries, who the decision-makers are, and what the approval process is. Philip points out that learning to properly use an agenda is imperative. You need to have an agenda from the very beginning and be updating it constantly throughout the negotiation
@Thenegotiation_ shares his perspective on #NegotiationTactics in this episode of @SalesReinvented! #SalesReinvented #Sales #Negotiation #Persuasion #Influence #NegotiationTactics
Click To Tweet
Philip's negotiation do's and don'ts
Philip emphasizes some things that successful negotiators do:
Practice: Practice your negotiations outside of the actual real-world negotiation. You will never come across a football, baseball, or basketball team at the top of their game that hasn't practiced. Why is that any different to negotiation as a skill?
Always consider the 'why' behind the 'what': Consider why certain wording is being used and how someone's body language reflects a response to the question you put forward.
Active Listening: Active listening is a fundamental attribute and skill. It's about employing the proper questioning techniques and trying to understand the reasoning behind what's being said.
Reflect: Take time to reflect and consider what's happened throughout the negotiation.
Philip believes that every single person has a different negotiation style. A 'don't' for him may not be a don't for everyone else, nor always the right thing to do in a negotiation. But one 'don't' he recommends you don't get emotional unless it's on purpose.
Negotiation tactics: Throw out an odd number
Philip has a friend who's an independent truck driver. He's an exceptionally well deliverer of service and always reliable and trustworthy. Because of this, he was always paid more than the rest of the agency drivers. But then the firm increased the rates of all of the other agency drivers so their rates matched.
There was only one other driver who had been receiving a higher rate. The first man went to the agency and expressed his frustration. He asked for a higher rate and was turned down. Philip's friend then went to the firm to discuss the issue. He was persistent with his request for a higher rate based on his experience.
The hiring agency asked if he'd split the difference with them and threw out a nice even number somewhere in the middle. Normally, Philip's friend would've accepted the request. However, he decided to try a different tactic—and threw out an odd number that was slightly higher (and benefited him). The hiring manager was thrown off and agreed to the higher odd number.
Philip's friend was tenacious and continued negotiating through discomfort. He wasn't afraid to test a new tactic—and it paid off.
What are some unique #Negotiation tactics? @Thenegotiation_ throws out an odd one that's completely successful. To learn what it is, listen to this episode of @SalesReinvented! #SalesReinvented #Sales #Negotiation #Persuasion #Influence #NegotiationTactics
Click To Tweet
Resources & People Mentioned
Connect with Philip Brown
Connect With Paul Watts
Audio Production and Show notes by
PODCAST FAST TRACK
https://www.podcastfasttrack.com
More About Philip Brown
What was the last book you read?
"Nobody will play with me" by Kwame Christian

Who / What inspires you?
My father started a purchasing training company in the 1970s and it was, as a 10 year old boy helping video grown men negotiate, that I got my interest, passion and drive to contribute to the negotiation fraternity.
Are there any aspects of your own negotiation skills that you are working on improving at the moment?
Active Listening
Hobbies, Interests?
Home renovation, writing a book.
How can our listeners contact with you?
LinkedIn, Instagram, my website, and Philip.brown(at)thenegotiationclub.co.uk