Episode #239 – Kendra Lee
Lead Generation Dos and Don'ts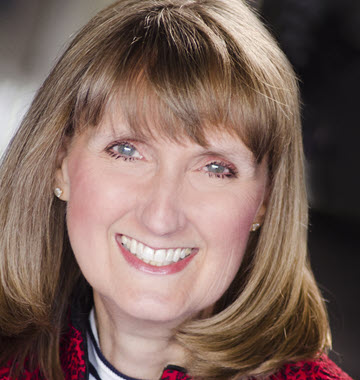 MEET
Kendra Lee
Kendra Lee is a prospect attraction authority, she is also the author of two books The Sales Magnet and Selling Against the Goal.  Kendra is passionate about helping SMB companies to get more customers.
Sales training courses always seem to start with "You have a lead, now what?" People are left questioning "Where did I get the lead in the first place? Where do they miraculously come from?" It's why Kendra Lee starts her process with lead generation. Generating leads and doing research gives you talking points—and something to be confident about when prospecting.
Kendra is passionate about helping SMB companies get more customers. Mastering lead generation and prospecting is a great starting point. Listen to this episode of Sales Reinvented for her insight into the lead generation and prospecting process!
@KendraLeeKLA shares her #LeadGen dos and don'ts in this episode of @SalesReinvented. Check it out! #SalesReinvented #Sales #LeadGeneration #Prospecting #Prospect
Click To Tweet
Outline of This Episode
[1:01] Prospecting and lead generation
[1:32] Why are they important?
[2:33] Kendra's ideal prospecting process
[5:05] Attributes + characteristics of a prospector
[6:26] Skills a salesperson should develop
[7:56] Top 3 prospecting dos and don'ts
[12:23] Drop-by prospecting in Washington D.C.
Kendra's ideal prospecting process
Kendra starts her prospecting process with lead generation. Kendra is self-admittedly very shy about talking to new people, but she loves prospecting. Cold-calling on its own is challenging. She knew there had to be a smarter way than calling down a list. So for her, the ideal process is to start by identifying who your target market is and what their business issues are.
Who within that market is your ideal prospect? Who is the decision-maker? Create a value proposition based on those issues.
Then you can reach out by email, LinkedIn, calling, etc. You have to find innovative ways to get past the gatekeeper (voicemail, email deletion, or a receptionist). Once you get the person on the phone, you have to decide how you're going to uncover their needs and handle objections.
Attributes + characteristics a successful prospector needs
Kendra emphasizes that salespeople must follow up—not give up. They often give up because they don't know what to say after the first few calls, emails, or messages. Secondly, you must approach the prospect from their business problem perspective. It's not about your solution, it's about what their issue is. You need to use your business knowledge about a problem and focus on what they care about. Not how your software application makes their world better.
What attributes + characteristics does a successful prospector need? @KendraLeeKLA shares what it takes to succeed in this episode of @SalesReinvented! #SalesReinvented #Sales #LeadGeneration #Prospecting #Prospect
Click To Tweet
Top 3 prospecting dos and don'ts
What are Kendra's dos and don'ts for prospecting and lead generation?
Don't show up and throw up. She doesn't care if you're calling, emailing, or on LinkedIn. Don't talk about yourself.
Don't ramble in your emails. They aren't for a sales conversation. Keep it brief. Save the great information for a conversation.
Do not lie. It hurts your credibility.
Do follow-up. Even the worst salesperson will find success some of the time just by following up. Consistency is critical.
Be yourself. If you aren't being you it won't come across as a natural conversation. People want to talk to someone genuine. Kendra loves leaving a fun voicemail—no matter the length. Be yourself at every touchpoint. Kendra firmly believes it leads to a higher conversion rate.
Have a value proposition. What do you do really well? How can you help them? What's one recommendation? Know what it is that would compel them to have a conversation with you.
Drop-by prospecting in Washington D.C.
When Kendra was a rookie in sales, she learned how to do cold-calling and drop-by prospecting (AKA door-knocking). Her manager took her to downtown Washington D.C. to an office building. He pointed to a suite and said "We are going to go in and have a conversation to see if we can get to the IT manager." He opened the door and pushed her in.
The receptionist was right in front of her. Kendra looked at her like a deer in headlights. She completely froze. She turned around and started to leave, leaving her manager to swiftly pull her inside and do the prospecting himself.
Kendra now loves meeting new people. But she had to get past the fear. To do that, she got serious about lead generation. She was never going to walk in a door without a purpose. She had to have a value proposition and do something in advance to warm up that call—even if it was only in her own mind. It's about coming across confidently.
In this episode of @SalesReinvented, @KendraLeeKLA what drop-by prospecting in Washington D.C. as a rookie salesperson was like. Don't miss her interesting stories! #SalesReinvented #Sales #LeadGeneration #Prospecting #Prospect
Click To Tweet
Connect with Kendra Lee
Connect With Paul Watts
Audio Production and Show notes by
PODCAST FAST TRACK
https://www.podcastfasttrack.com
More About Kendra Lee
What was the last book you read?
Follow up and Close the Sale, by Jeff Shore

Who / What inspires you?
Small business owners who have built successful sales teams from the ground up.
Are there any aspects of your prospecting and lead generation skills that you are working on improving at the moment?
Always! We're building our SEO and running Coffee with Kendra webinars every 3 weeks.
Hobbies, Interests?
Skiing!
How can our listeners contact with you?
Connect on LinkedIn and send me a message – of course!