Episode #240 – Nick Kane
Proper Prospecting: Cultivate an Awareness of Needs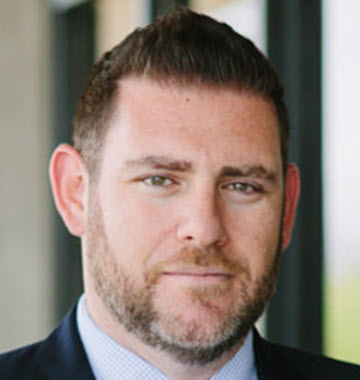 MEET
Nick Kane
Nick Kane is a Managing Partner and published Author of Top 20 Sales Training and Consulting company Janek Performance Group, Nick is a sales performance expert who works with corporate clients to develop sales strategies and implement sales training programs which focus on cultivating a more client-focused environment that drive results in today's marketplace. 
Why are lead generation and prospecting so important? How do they complement each other in the sales process? Why is keeping your pipeline full so important? How does cultivating an awareness of needs lead to a higher close rate? Nick Kane—a Managing Partner at Janek Performance Group—shares his point of view in this episode of Sales Reinvented. Nick is a published author and sales performance expert. Don't miss out on his expertise—listen now!
Why does proper #prospecting start with cultivating an awareness of needs? @nickkane shares his process in this episode of @SalesReinvented! #SalesReinvented #Sales #prospect #LeadGen #LeadGeneration #Marketing
Click To Tweet
Outline of This Episode
[0:55] The difference between lead gen and prospecting
[1:44] Why are both important to sales?
[2:53] What Nick's prospecting process looks like
[4:44] The 3 components that lead to successful prospecting
[7:42] Skills sales professionals need to develop
[9:24] Top 3 prospecting and lead generation dos and don'ts
[14:27] Prospecting in the life insurance industry
What Nick's prospecting process looks like
Without prospecting and lead generation, Nick shares that you'll struggle to generate new business. You have to keep the funnel full or you have to rely on a high close rate. An organization must focus on generating enough leads to keep their salespeople busy and help them hit their quotas.
Nick emphasizes that both activities are complementary and benefit from each other. Lead generation consists of getting new opportunities in the pipeline and moving them through the funnel. It is a multi-prong activity that could include paid search, SEO, content development, sponsorships, and more. It does depend on the organization and target audience.
Nick points out that prospecting depends on who you are going after. Prospecting should include leveraging social media and social selling, networking events, business development activities, referrals from existing clients, and more.
The 3 components that lead to successful prospecting
Nick believes three components lead to successful prospecting:
Mindset: Direct prospecting activities require the ability to deal with rejection. You have to be prepared to handle rejection. You must also help your customer create an awareness of needs to provide valuable insight, to raise a customer's interest.
Skillset: You must have a willingness to help, be persistent, and be consistent. You can't just focus on the opportunities right in front of you and neglect prospecting. When deals are closed out you're left with very little.
Process: To Nick, top-performing sales professionals are not just calling anybody. You need to identify the right targets who will value what you have to offer. Narrow a list to a smaller pool for targeted prospecting efforts.
You want to have strong initial questions to ask prompted by data or insight. It is important to create awareness of needs because prospects aren't waiting for your call. You need to have the capability to identify good data to be thought-provoking. You just need to win the phone call, conversation, and meeting. You also need the ability to work through initial objections and earn the right to have the conversation.
What does @nickkane #prospecting process look like? Learn more in this episode of @SalesReinvented. #SalesReinvented #Sales #prospect #LeadGen #LeadGeneration #Marketing
Click To Tweet
Prospecting in the life insurance industry
Nick had the opportunity to work with a global life insurance organization. Prospecting in that industry is extremely challenging. You operate independently and there isn't a lot of lead generation. The salespeople didn't have strong processes, skills or strategies. So Nick's team put together a strong and effective approach to support the sales professionals prospecting activities. They needed to maximize their personal and professional contacts to develop prospects.
They helped develop a personal brand for each sales professional. How did they want to be viewed online? How did they want to come across to prospects? They started to adjust their personal brand and enhance their efforts.
They helped them come up with key metrics and how to track those activities. What level of activity is needed to fill the pipeline and drive results? The combination of those three things drove results for that organization. Prospecting led to more appointments being booked. Their conversion rates are up. Overall revenue is up. They drove overall results for their clients.
You can't just ask salespeople to go out and prospect and let them figure it out on their own. They need support. They need preparation. They need to learn how to cultivate an awareness of needs in their prospect. Learn more about Nick's process by listening to the whole episode!
How did Nick help sales professionals in the life insurance industry become better at #prospecting? Listen to this episode of @SalesReinvented to hear his story! #SalesReinvented #Sales #prospect #LeadGen #LeadGeneration #Marketing
Click To Tweet
Connect with Nick Kane
Connect With Paul Watts
Audio Production and Show notes by
PODCAST FAST TRACK
https://www.podcastfasttrack.com
More About Nick Kane
What was the last book you read?
Talking to Strangers by Malcolm Gladwell

Who / What inspires you?
Mark Cuban, Sharyl Sandberg, Elon Musk, Bill Gates, Michelle Obama
Are there any aspects of your prospecting and lead generation skills that you are working on improving at the moment?
Currently revamping our PPC and SEO strategy to improve lead generation and drive toward stronger results
Hobbies, Interests?
Skeet shooting, pro sports, reading, playing tennis, movies
How can our listeners contact with you?
nkane(at)janek.com.
Phone: 702.947.0476.
DM: https://www.linkedin.com/in/nickkane/