Episode #243 – Marcus Cauchi
Why You Must Prospect for Choice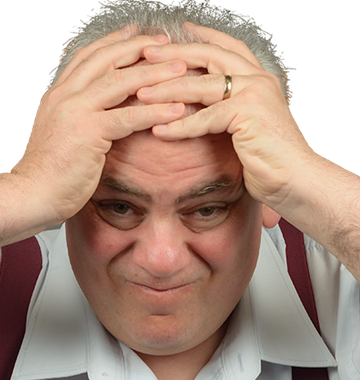 MEET
Marcus Cauchi
Marcus Cauchi is a fractional Chief Revenue Officer for a number of technology scale ups, helping them achieve controlled hypergrowth without giving away their shares or control to greedy investors. Marcus has been in sales for the past 35 years and over the past 17 years has helped his clients generate over £6.5bn in additional sales. He helps founders build companies with strong fundamentals, focused on attracting lifetime customers. He develops highly engaged teams who deliver incontestable value to customers and give massive discretionary effort. He believes to his core, that sales is a force for good.
Prospecting is the lifeblood of every business. Having a full pipeline of qualified prospects means you have choice. According to Marcus Cauchi—a Fractional Chief Revenue Officer for several technology startups—you should have 300–500% more at the "qualified moving to closable" stage of your funnel. You have to drive opportunity with sufficient velocity through the disqualification process.
Marcus emphasizes to make sure that you get to the qualified stage quickly and cleanly with the least amount of effort and waste. When you prospect for choice—and have a full pipeline—you can walk away from bad business and you're never dependent on any one deal. Marcus shares a wealth of information in this episode of Sales Reinvented—don't miss it!
In this episode of @SalesReinvented, @The_Inquisitor shares why you must prospect for choice. Don't miss it! #SalesReinvented #Sales #Prospecting #Influence #Choice #Leadership #Persuasion
Click To Tweet
Outline of This Episode
[1:15] Prospecting and lead gen—in Marcus's words
[1:41] You need to prospect for choice
[2:50] Marcus's prospecting and lead generation process 
[6:32] What is the red thread?
[7:27] Recruit for high intelligence and laziness
[10:10] The top skills salespeople should develop
[11:42] Top 3 prospecting and lead generation dos and don'ts
[13:43] How Marcus turned a cold call into a sale
Be ruthless with disqualification
Prospecting for choice begins with identifying who is and who is not someone you should be prospecting. Disqualify everyone who isn't a good fit—that means anyone less than a 100% match. You have to be ruthless with disqualification. You should be ready to go for the "no" and find out why they should not buy. If you don't know why they need help, the risks they're trying to mitigate, the problems they're trying to overcome, or their ideal outcomes, you have no business interrupting them.
Don't neglect any part of the process
To prospect for choice, you should also know who your customer is and what they all have in common. Be relevant, timely, respectful of their time, and deliver value on every call. Marcus hates the drivel he hears from people selling marketing automation companies saying it takes 18 attempts to speak to get a conversation in the C-suite. It doesn't. It only takes one.
If it takes more than that, look at your messaging and find out why it's not working. Odds are, it's long, it's wordy, and it's irrelevant. It talks about your company, your product, and your services. Touch them with stuff that is relevant.
He notes that you have to remember that prospecting doesn't end after the initial conversation. You must care for the middle of the funnel. It's hammered into you to prospect and get people into the funnel. Then you're pushed to get to closing. The middle of the funnel is often neglected. Treat prospecting as a sacred act and make sure that you are focusing on making fewer higher-quality calls, being timely and relevant, and nurture them through the pipeline.
In this episode of @SalesReinvented @The_Inquisitor emphasizes that you can't neglect any part of the #prospecting process. Hear more of his thoughts by listening! #SalesReinvented #Sales #Influence #Choice #Leadership #Persuasion
Click To Tweet
Recruit for high intelligence…and laziness
Carl Von Clausewitz wrote a book called "On War." When he recruited Prussian soldiers, he looked for high intelligence and laziness. Why? It meant minimum effort which equaled a minimum loss of life.
You can approach prospecting in the same way. You need to be well organized and good at research. You need to understand your customer's world and understand their customers. What is the competitive landscape? If you are good at that, you can elevate your prospecting so you can hit the bullseye far more often—with less effort.
Marcus interviewed a couple of ladies in the SaaS space. These ladies were smashing their quotas. But when they do, they sit back and ask themselves "What could I have done better?"
What other skills should a salesperson develop? What are Marcus's top prospecting and lead generation dos and don'ts? Listen to learn more!
Marcus turned a cold-call into a sale
Marcus received a call from someone who immediately started talking about financial training. Marcus interrupted this person and said, "I think you've got the wrong person." Turns out, they did have the wrong person. But instead of ending the call, Marcus asked, "What were you hoping to get from speaking to this person?" Marcus converted him into a bootcamp for cold-calling. The moral of the story? If someone has a pulse, start a conversation with them! You never know where your next opportunity will come from. 
How did @The_Inquisitor turn a cold-call into a sale? Find out in this episode of @SalesReinvented! #SalesReinvented #Sales #Prospecting #Influence #Choice #Leadership #Persuasion
Click To Tweet
Resources & People Mentioned
Connect with Marcus Cauchi
Connect With Paul Watts
Audio Production and Show notes by
PODCAST FAST TRACK
https://www.podcastfasttrack.com
More About Marcus Cauchi
What was the last book you read?
Linked Inbound by Sam Rathling

Who / What inspires you?
My wife Suzanne. Sees through artifice and BS with laser precision. Says what she thinks. Does sugar coat what needs to be confronted. Fiercely supportive. Generous. Compassionate. Puts up with me
Are there any aspects of your prospecting and lead generation skills that you are working on improving at the moment?
Working on getting exceptional messaging and targeted account based marketing in advance of making our first direct approach. Also a major push to attract great partners. One good partner is worth 40-50 customers
Hobbies, Interests?
Voracious reader. Psychology. Cooking and eating. Writing. Mentoring the next generation of sales talent.
How can our listeners contact with you?
Marcus(at)laughs-last.com, LinkedIn, Twitter, and The_Inquisitor Podcasts: marcuscauchi.Podbean.com and scaleupsandhypergrowth.com