Episode #257 – Tony Hughes
Embrace Tech: Modernize the Way You Sell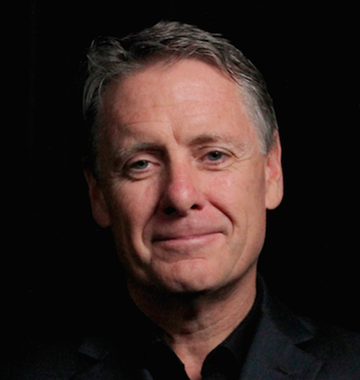 MEET
Tony Hughes
Tony Hughes has 35 years of corporate and sales leadership experience having generated record-breaking results as a salesperson, head of sales, and CEO leading the Asia-pacific region for multi-nationals. He is a best-selling author, consultant, trainer and keynote speaker.
Tony Hughes points out that we live in a digital-first world. 2020 was a catalyst for accelerating what people are describing as the 4th industrial revolution. He emphasizes that "There's timeless principles of selling that we need to adapt as we modernize the way that we engage clients." One of the big trends is that companies are shifting resources from field selling to using the tech stack to sell digitally. So how can you drive change in a digital world? How do you excel with digital selling? Tony Hughes shares his take in this episode of Sales Reinvented!
How can you embrace your tech stack to modernize the way you sell? @TonyHughesAU shares some strategies in this episode of @SalesReinvented! #SalesReinvented #Sales #ModernSelling #DigitalSelling #SocialSelling #Prospecting
Click To Tweet
Outline of This Episode
[1:11] Digital and social selling
[3:41] How to improve your digital selling
[7:35] Tony's digital selling blueprint
[9:46] Attributes that lead to greatness
[12:19] Tools + techniques + strategies
[16:46] Top 3 digital selling dos and don'ts
[19:27] Tony demonstrates the power of connections
How to improve your digital selling
Most buyer's journeys begin in their trusted online network. They seek social proof for the things that they're looking at purchasing. Tony was talking to a group of 18 CEOs about modernizing the way they sell. One was the CEO in Australia for a North American company that sells into the pharmacy industry. The two highest-performing territories in North America didn't have salespeople in them for four months out of the year. This company had been convinced that they needed to maintain mindshare with pharmacists. When they interviewed the pharmacists and business owners they found some interesting things.
Firstly, the pharmacists noted that when the reps called on them, it took them away from serving customers. Secondly, they thought the information being shared with them was just marketing material that they'd rather get in an email or snail mail. The only thing the buyer valued is that they were getting a great price. So this company decided to run some testing in Australia, removing their reps completely. The business has never been stronger. Tony's point? The belief that bots can never replace you is nonsense.
Tony's digital selling blueprint
Tony believes that any blueprint has to begin with understanding your ideal customer profile. You need to think about their:
Firmographics: What is their vertical? How big are they? Where are they located?
Technographics: What are the attributes of the organizations? What is their competition?
Psychographics: Are they in a growth mindset? Are they in crisis? Do they outsource? Are they trying to innovate and disrupt the market?
Companies with a growth mindset are the most likely to purchase.
Then you need to look at the buyer personas—those that say "yes" or form a consensus. You then build the conversation narrative. Once you do that, you need to map the buyer's journey and go and be where they are. It will certainly include social media, but it will be in other places as well. You move away from the "us" narrative because no one wants to hear it. You need to lead with a narrative about how they can drive improved results in their role. If you do all of that well, they'll want to understand why you would be the best solution for them.
What three attributes does Tony believe lead to greatness? Listen to find out!
Where does @TonyHughesAU start with digital selling? Listen to this episode of @SalesReinvented to learn some of his strategies! #SalesReinvented #Sales #ModernSelling #DigitalSelling #SocialSelling #Prospecting #Marketing
Click To Tweet
Tools + techniques + strategies
Tony recommends that you look at the tech stack that you've got. How can you use what you already have? Would your boss say you're a good user of CRM? Do you capture meeting notes, build a dashboard, and identify the next best actions to take?
Secondly, use the sales intelligence tools available to you, such as LinkedIn Sales Navigator. You can also build searches that monitor for trigger events within your customer base as well as your ICPs and buyer personas within the marketplace.
Can you do pragmatic research? Are you using sales intelligence tools that get you emails and phone numbers? Tony believes the fastest path—and highest probability to a new sale—is when you can provide relevance and context through a trusted relationship and a trigger event. Listen to learn what Tony does with this.
Listen to find out what Tony's top digital selling dos and don'ts are—some might surprise you!
The power of connection
A great friend of Tony's is a CEO who just took a role with a new company. As they were talking over breakfast, Tony offered to introduce someone who would be a good fit as a client. When Tony's friend posted a LinkedIn update about his new role, he liked it, commented, and shared it. He tagged the name of the person he thought would be a good client and said "You two should get together." This person responded within five minutes and messaged Tony's friend.
In this episode of @SalesReinvented, @TonyHughesAU shares how powerful true connections really are! #SalesReinvented #Sales #ModernSelling #SocialSelling #Prospecting #Marketing
Click To Tweet
Connect with Tony Hughes
Connect With Paul Watts
Audio Production and Show notes by
PODCAST FAST TRACK
https://www.podcastfasttrack.com
More About Tony Hughes
Are there any great Digital or Social Selling books that you highly recommend? Not really… I've seen so much damage done by people pushing social selling exclusively. The notion that the phone is dead is a dangerous lie that kills sales careers. People confuse personal brand and social marketing with 'social selling'.  There are many pillars to social selling including social research, social listening, social publishing, social engagement, social collaboration.
Who do you most admire in the sphere of Digital or Social Selling and why? You Paul! You are one of the rational voices when it comes to social selling. Those out there who say that the phone is dead are telling lies. I love the vaft that you promote a balanced approach to selling in a modern / digital world… both old school and new school matters when seeking to selling into the c-suite.
Hobbies, Interests? I love driving my 1967 Mini Cooper S and my AC Cobra (replica).
How can our listeners contact with you? www.TonyHughes.com.au or on LinkedIn