Episode #263 – Jamie Shanks
The Power of Signal Intelligence in Digital Sales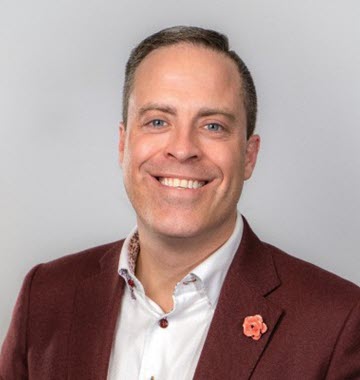 MEET
Jamie Shanks
Jamie Shanks is a bestselling author of two books 'Social Selling Mastery" and "Spear Selling." He is also the CEO of Sales for Life and Pipeline Signals, two companies that help modern sellers attack the most pervasive problem in sales head-on: Sales-Generated Pipeline at Scale. Jamie holds an MBA from the University of South Australia. He also managed to get an honorable mention on the Forbes Top 30 Social Sellers list.
Jamie Shanks believes all businesses have come to recognize that customer acquisition has forever changed. You no longer need to deploy endless amounts of people into the field. You can do 8-figure deals from the comfort of your own home. So sellers need to learn new skillsets to aid customers in their journey, knowing they will never be face-to-face like they were before. One of those necessary skills that must be embraced is signal intelligence. Jamie shares more in this episode of Sales Reinvented. Don't miss it!
Outline of This Episode
[1:22] The difference between social and digital selling
[2:20] How to improve digital selling capabilities
[3:35] Signal intelligence in account selection and prioritization
[5:00] The attributes of a great digital salesperson
[6:40] Take advantage of your sphere of influence
[9:18] Top 3 digital selling dos and don'ts
[12:56] Jamie's favorite digital selling story
Signal intelligence in account selection and prioritization
According to Topo, 50% of sellers don't meet their sales quota. 83.4% of those sellers had poor time management skills. Account selection and prioritization was the single biggest determining factor to great or poor time management. Jamie would focus on teaching teams signal intelligence. What does that mean?
Not all accounts are created equal. You should prioritize accounts based on buyer intent, relationship roadmaps, and time-based signals like maturity and job changes. These compelling events or triggers are the reasons doors get opened, whether a new account or into the core customer you want to upsell or cross-sell. You need to recognize the signals and turn them into something prescriptive.
What are the attributes of a salesperson who's willing and able to embrace digital selling and succeed? Listen to hear Jamie's thoughts!
Take advantage of your sphere of influence
One of the signal categories has a sales play called "the sphere of influence." James says to take a sheet of paper and draw a logo in the middle of a happy customer. Draw a circle around it and spiderwebs that come off it. Ask yourself: Who cares about this story? Who would this resonate with? You'll realize that you have advocates that are being recruited to other businesses. Where is the talent going? Focus on those companies.
Do referral road-mapping. Work with your customer success team to find out who your happy customers are. Drop into those people's LinkedIn profiles to see who they know and have access to. One customer can give you a map of 5–10 prospective customers that are within one degree of separation from your happy customer.
Jamie's digital selling dos and don'ts
Jamie implores salespeople to learn the skills of mining, indexing, and gathering intelligence from tools like LinkedIn. Once you're able to extract key insights and turn them into conversations, engagements, and opportunities, you can amplify your efforts by paying for something like LinkedIn Sales Navigator. It allows you to tag, save, and organize your total addressable marketing in a prescriptive way.
Don't expect that the new normal will revert to the old playbook. Unless your company took a 50% hit in revenue because you couldn't sell in person, any good CFO will re-deploy those funds to increase the yield per seller, acquire more sellers, etc. The world is reverting to normal but face-to-face meetings aren't coming back.
The power of signal intelligence
Jamie has a customer in the UX design/software business scaling rapidly and raising hundreds of millions of dollars. They've started to embrace the power of signal intelligence. They're advanced digital sellers that are mining at a global scale. A sales professional found out that one of their customers—a top 10 global bank—went to Tinder and put in an RFP for a UX design. This was one of their happy and active customers that sought an RFP from another vendor.
So they paused and turned on their signal intelligence and recognized that a department who was looking into this solution decided to select a vendor that he was accustomed to (not realizing that Jamie's customer was their customer). Jamie's customer realized that there were past advocates from other customers who were newly appointed inside this bank. While they weren't the direct buyer, they were part of a buying committee—people who could influence the action taken.
His customer assembled those happy advocates and gave them a playbook to reach out to the decision-maker to share who they've used and why they had to go with this particular company. They ended up pausing the RFP, reverting back, and awarding it to Jamie's customer. It was a $300,000 deal. If they hadn't thought through the categories of signal intelligence (buying intent, product usage, competitive intelligence, relationship road-mapping, and time). They might've just walked away but they realized they had options.
Resources & People Mentioned
Connect with Jamie Shanks
Connect With Paul Watts
Audio Production and Show notes by
PODCAST FAST TRACK
https://www.podcastfasttrack.com
More About Jamie Shanks
Are there any great Digital or Social Selling books that you highly recommend? Outside Social Selling Mastery, I would recommend GAP Selling to infuse thinking like a customer into your social selling actions.
Who do you most admire in the sphere of Digital or Social Selling and why? Brandon Bornancin – he has done an excellent job building a brand.
Are there any aspects of your own Digital or Social Selling skills that you are working on improving at the moment? Continuing to remember that engagement is a 2-way street.  I have a lot of people comment on my content, and I need to pause and add value/answer questions when asked.
Hobbies, Interests? If cottaging was a sport, I would be in the Olympics of cottaging
How can our listeners contact with you? www.salesforlife.com or www.pipelinesignals.com