Episode 302: Mike Bosworth
Overcome Discovery Resistance with Stories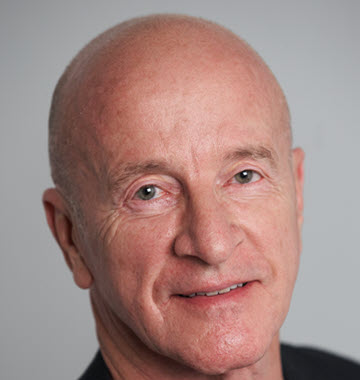 Our Mission Is To Change The Negative Perception Of Sales People
Our Vision Is A World Where Selling Is A Profession To Be Proud Of
The #1 hurdle that all salespeople face when they meet a new prospect is discovery resistance. 99.9% of the population dislike encounters with salespeople—they feel pressured, manipulated, and pushed into doing something they didn't want to do. Storytelling is the key to breaking down discovery resistance in buyers. They won't open up until they feel connected to you and trust you. Mike Bosworth shares what makes a great story—that breaks down barriers—in this episode of Sales Reinvented.
Outline of This Episode
[0:47] The importance of storytelling in sales
[2:26] Can storytelling be learned?
[3:33] Mike's ideal storytelling structure
[5:35] The attributes of a great storyteller
[9:32] Get some free resources from Mike
[10:40] Top 3 storytelling dos and don'ts
[13:27] Mike's customer hero story
Can storytelling be learned?
Mike notes that most people are better storytellers than they think. When he runs workshops, he asks everyone to "Share a story they tell in their personal life." People are more comfortable telling stories in their personal lives than in their professional lives. Even naturally gifted storytellers become better when they learn a storytelling structure.
Mike's ideal storytelling structure
A good story requires a story arc and a hero. The arc must include a setting, a struggle, a turning point, a resolution, and a moral. If someone tells a story about a business peer, the turning point would be the solution. The resolution would be using the product/service and how it made an impact (resolution).
There are three key stories that salespeople need:
Their personal story (why they do what they do)
Why they work where they work
Stories about customers they've helped
When salespeople tell their company story, they start using "we." But the pronoun "we" doesn't get an emotional following. Instead, a salesperson needs to say "our" when talking about the company. You have to make their story about a person, not yourself.
What are the attributes of a great storyteller? Listen to hear Mike's thoughts!
Mike's storytelling strategy to overcome discovery resistance
Mike was a rookie salesperson in 1974, at the young age of 28. The marketplace knew nothing about his company's technology because it was new. He was given a list of manufacturing companies in Orange County, CA. Management asked him to get them interested in the new product.
He would walk into a manufacturer and go to the receptionist and ask to speak with the materials manager. 80% of the time, the manager would come to the lobby. Why? The only way they could learn about new products was to meet with salespeople. They'd see them just to see what they could learn and apply to their world.
As soon as a manager looked at Mike, they'd look at their watch. They wrote him off because he was young and they thought he wouldn't know anything about manufacturing. Mike would look them in the eye, introduce himself, and say "Can I share a quick story with you about another materials manager less than a mile from here that I've been working with for the last 18 months?" He never had a single person say no.
He shared how he met this materials manager. That manager had two c-level people who were always angry with him. One was angry because he was carrying too much inventory. The other was angry because he was missing his shipping schedule. 18 months ago, he discovered Xerox technology that allowed him to replan his production plant. He was their pioneer customer. He went from $8 million in inventory to $2.8 million. His backlog dropped from 28% to 3%.
Then Mike would say, "Enough about me. What's going on here?" They invited him in for a conversation. The story broke down the discovery resistance and led sales managers to the emotional conclusion that Mike understood them. They'd want to learn more. That one story allowed Mike to sell his pipeline. In 5 months, he sold more than anyone in the company did in an entire year.
Resources & People Mentioned

Connect with Mike Bosworth
Learn More About Mike Bosworth
Are there any books on or including Storytelling that you recommend? What Great Salespeople Do
Are there any aspects of your own Story Telling skills that you are working on improving at the moment? Adding emotion to story elements.
Hobbies, Interests? Coaching young people.
How can our listeners contact with you? storyseekers.us
Share This Episode, Choose Your Platform!