Episode #106: Tom Hopkins
You have to Teach them, to Reach them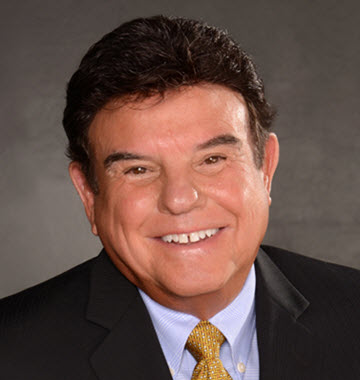 MEET
Tom Hopkins
Tom Hopkins is a world-renowned Sales author, Keynote Speaker and Sales Trainer. Tom has trained more than 5 million sales professionals across five continents since 1974. He has authored 18 books, his first book How to master the art of selling has sold more than 1.7 million copies, Tom has also mastered the art of Social Selling . Check out Tom Hopkins New Book Fill Your Funnel.
Key Takeaways From This Episode
[01.08] Tom defines Social Selling – Using online resources to network your way to success, here I am lets connect
[01.38] Why haven't some companies embraced social selling  – They don't understand the power of using them, social media platforms are like fishing holes, if you want to catch fish you have to go where the fish are.
[02.25] Which social media platforms should a modern sales professional be active in – Do you research and find out which platforms your ideal clients are using. Tom shares which platforms he feels might be best for both b2b and b2c
[05.07] Tom shares his top three social selling do's and don'ts – Do proof read every message twice, write your posts from the clients perspective, include graphics and keep messages brief. Don't post buy, buy, buy messages "teach them to reach them", don't ignore clients posts, post your opinions on religion and politics separately.
[07.47] Tom shares his favourite social selling story – Tom shares a story how he connected an older and younger client through social media.
[09.40] What advice would you give to a CEO who hasn't made the leap of using social selling – Change is painful, but without change you don't have gain. Research and jump in.
[10.40] What is the most fun part of using Social Media platforms today? It's a tremendous way to make more contacts and opens up a whole new playing field and profit opportunity.
[11.15] What inspires you? If you can find a way – The greatest inspiration is to live your life helping others whilst growing yourself.
More About Tom
What was the last book you read?
Don't take this the wrong way, but it was my latest release, "The Smart Start Up," co-authored with Omar Periu. I wanted to ensure the content was fresh in my mind for interviews.
Who / What inspires you?
I'm inspired by those who choose the wonderful field of selling as their careers. It can be a tough business to get started in, but the rewards are great. My mentor, J. Douglas Edwards, told me early in my career that "Selling is the lowest paid easy work, and the highest paid hard work there is." I agree with him except that selling does get easier when you implement the strategies of a pro. When my students tell me what they've accomplished, I'm inspired to continue teaching and training.
What aspect of your own Social Selling program are you most focused on improving at the moment?
At this point in my career, I'm most concerned with staying engaged with those who need my help through various social media platforms.
Hobbies, Interests?
I love our Arizona weather and enjoy playing golf year-round.
How can our listeners contact with you?
My website is http://www.tomhopkins.com. I can also be reached through LinkedIn and Facebook.