Episode #115: Mario Martinez Jr
Hyper Personalize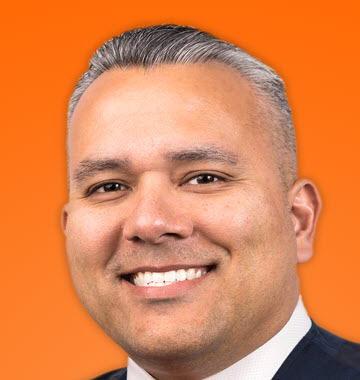 MEET
Mario Martinez JR
Mario Martinez JR is the CEO and Founder of Vengreso. He spent 83 consecutive quarters in B2B Sales and Leadership. He is one of 20 sales influencers invited to appear in the Salesforce documentary film "The Story of Sales" launched in 2018 and named in the Top 10 Sales Influencers by The Modern Sales Magazine in 2018. Mario is the host of the popular Selling With Social Podcast.
[01.14] Mario defines Social Selling – is using social networks to digitally prospect.
[03.10] Why haven't some companies embraced social selling  –Some older leaders have not experienced how to buy or sell in a different way.
[05.19] Which social media platforms should a modern sales professional be active in –It's important to find out which platforms your customers and prospects are active on.
[06.46] Are there any tools that you recommend as part of a successful social selling strategy – Mario shares that his most valuable tool is the LinkedIn Sales Navigator, if leveraged properly, as well as other beneficial tools being onemob.com, Grammarly, Seamless.ai and Crystal Knows
[08.59] Mario shares his top three social selling do's and don'ts – Make sure that you do share valuable content, make sure you have a profile that speaks to your buyer and buyers journey and do hyper personalize. Don't 'spray and pray', don't generalise messages and don't transfer poor e-mails onto LinkedIn.
[12.54] Mario shares his favourite social selling story – Mario shares his story of how sharing valuable content and being engaged online over an extended period of time helped him to maintain a professional relationship which much later influenced his winning of a large order.
[14.56] What advice would you give to a CEO who hasn't leaped using social selling – Mario suggests that the average employee has 393 connections on LinkedIn, which means that they can significantly amplify your companies message. If you are not taking advantage of this, you are missing the boat.
More About Mario
What was the last book you read?
The Modern Seller by Amy Franko
Who / What inspires you?
My boys, both of them say that they want to work for Vengreso when they get older.
What aspect of your own Social Selling program are you most focused on improving at the moment?
N/A
Hobbies, Interests?
Binge watching TV Sit-Coms.
How can our listeners contact with you?
WWW.VENGRESO.COM, LINKEDIN (tps://www.linkedin.com/in/mthreejr/) OR TWITTER (@m_3jR)