Episode #123: Dan Reich
The Logic Tree of Purgatory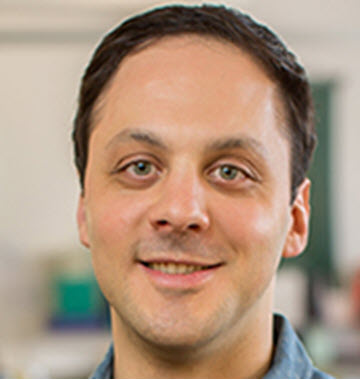 MEET
Dan Reich
Dan Reich is the Co-Founder and CEO at Troops which is an artificially intelligent assistant for sales and customer teams which integrates seamlessly into salesforce.com and Slack. Dan is a contributing writer for Forbes and serial entrepreneur, where his last software company was ultimately acquired by Buddy Media and then Salesforce. Dan was a NYC Venture Fellow in 2016 and was named as Business Insider as one of the top 100 technology leaders in NYC.
[01.17] Dan defines Artificial Intelligence – At a high level artificial intelligence is computer programs or software that are able to perform tasks that normally humans can perform .
[01.56] Dan explains how AI will impact professional Selling – Dan feels that AI will impact every job. Within sales specifically AI will become an assistant to the salesperson, helping with administrative tasks.
[05.51] What advice would you give to an organization considering using AI in their sales process – Dan advises organisations to do it! If you are not taking advantage of software that can make your sales team more productive or efficient then you will lose because other people are and are able to operate at higher degrees of leverage and efficiency and will run circles around you.
[07.46] Which AI Platforms are you currently using or considering – Dan shares that he is currently using Dialogue Flow and ?Scholar to help develop tools that involve natural language process and understanding (NLP).
[12.27] Dan shares his top three Sales AI do's and don'ts – Do's – Do use artificial intelligence for areas and tasks that are very administrative and important, Do use AI on large data sets to identify large opportunities and risks and do us AI in conversational mediums such as Slack to get more information quicker and more efficiently. Don'ts – don't use AI to interface with your customers as an agent in back and forth communication, don't use AI to build your entire sales pipe line and don't do anything in AI for AI sake.
[17.02] Dan shares his favourite AI Sales Success story – Dan shares a story of how using AI helped one of the biggest inbound sales company filter unworked leads, which identified and connected them to the correct route, this resulted in a 100% increase on their unworked leads and made a big impact on their sales revenue.
[19.20] Which AI platforms should we be looking out for – Dan suggests using Troops.
More About Dan
What was the last book you read?
The Messy Middle by Scott Belsky.
Who / What inspires you?
My grandfather. He was a holocaust survivor. He survived execution a half dozen times if not more, came here with nothing, and then built a life for his family.
What aspect of your own sales process are you most focused on improving at the moment?
Our land and expand motion. The Troops product re-imagines the ways sales teams should operate and once they try Troops, they realize there is so much more they can and should do. So we have a unique opportunity to codify that up sell motion, and the good news is, we can do it with our own product.
Hobbies, Interests?
I volunteer as a ski patroller at Mount Snow Vermont. And do it on a snowboard.
How can our listeners contact with you?
Twitter: @danreich