Episode #148: Josh Weiss
Creativity Over Compromise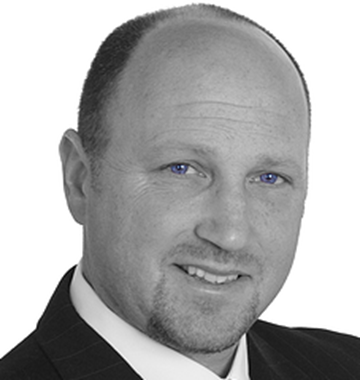 MEET
Josh Weiss
Doctor Joshua Weiss is the co-founder of the Global Negotiation Initiative at Harvard University and a Senior Fellow at the Harvard Negotiation Project. He is also the director and creator of the Master of Science Degree in Leadership and Negotiation at Bay Path University. Dr Weiss is the creator of a number of innovative products that use the power of present day technology to convey negotiation to a broad audience, including the negotiation tip of the week, NTOW podcast and The Negotiator In You audio book and e-book series.
[01.14] Josh defines Negotiation – negotiation has a lot of connotations to it, but mainly it is a process between two or more people who are trying to solve a problem or meet their objectives through some mutually agreed upon solution. From a business view, it is the way in which we create deals, relationships etc.
[01.43] Why don't some salespeople don't like to negotiate and what can we do to change this – Josh explains that it is not just sales people who feel anxious when they negotiate. Primarily because they see the process as right with deception and manipulation and people equate negotiation with compromise in giving up things they would actually like to have. Josh talks about several models that help people get more comfortable and help them understand how to view negotiation.
[04.54] How do you plan and execute a high stakes negotiation – Josh explains that there are three components to a negotiation: the preparation phase, the negotiation itself and the implementation. Josh continues to explain that the planning process is critical and by planning contingencies allows you to take the negotiation into a number of directions. Expect further negotiations to occur during the implementation stage, due to a lack of clarity or uncontrollable changes.
[06.48] What are the attributes of a good sales negotiator – Most of the best sales negotiators that Josh knows all ask good questions and listen intently, the key and currency to negotiation is information and the way we get information is by asking good questions and listening. It also helps if you can speak your customers language and know their market.
[08.39] Josh shares his top negotiation tools and strategies – Although not many people would view this as a tool, Josh recommends understanding your mindset, as your mindset matters so much when you go into a negotiation, once you see negotiation as a problem solving exercise you immediately get into the role and are able to discuss other avenues if you get push back from the client. Josh explains that the goal of negotiation is to meet the short term objective but not at the expense of building the relationship.
[10.35] Josh highlights his top three negotiation Do's and Don'ts – absolutely see the other negotiator as your partner, rather than seeing them as adversary, they can help you get where you want to go and they need you. Do think about creativity rather than compromise, can you think of creative ways to satisfy a problem rather than compromising. Do your homework and be prepared, you also have to be prepared to embrace the uncertainty of the negotiation process, chaos is part of the deal as you never have all the information. Don't see win-lose as an option, this is where your mindset is key, when you view problems in a certain way. Don't just focus on price and you will miss a lot of opportunities to expand the pie and lastly don't settle for where you are as a negotiator, there is always room to improve and learn from your mistakes, take time to reflect on your negotiation.
[14.15] Josh shares his favourite negotiation story – Whilst working with a not for profit company, Josh and his team kept coming up against a road block that they didn't quite understand the principle of. Fortunately, since a relationship had been formed they were able to discuss further and dig a little deeper into the problem and using this new understanding able to create a solution that both parties are happy with the outcome.
More About Josh
What was the last book you read?
Negotiating the Impossible by Deepak Malhotra and my own children's book (part of a series) called Bullied No More for 6 to 10 year olds.
Who / What inspires you?
Everyday people who are making a difference in the world. There are so many of them out there that we never hear about. When I do hear about them it is inspiring and shows one person can indeed make a difference.
What aspect of your own negotiation skills are you most focused on improving at the moment?
Being an effective negotiator is not a destination – it is a journey. I am always trying to improve. Like most, I have to work very hard when it comes to the emotional side of negotiation.
Hobbies, Interests?
I love spending time with my three girls. I am a big Boston sports fan so life has been very good this century! I play in a men's baseball league and in tournaments around the country. I also like to hike, kayak, and spend time in the outdoors…especially near the ocean.
How can our listeners contact with you?
My website is the best point of contact – www.joshuanweiss.com They can find my email address there as well.