Episode #158: Shawn Finder
Maximize Sales Conference ROI With AI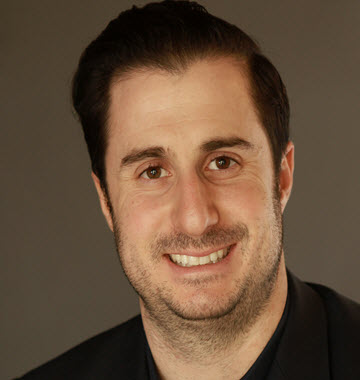 MEET
Shawn Finder
Shawn is the founder and CEO of AutoKlose, which is a sales enablement platform with a built in business-to-business database. He is a former professional tennis player who has now bootstrapped multiple software companies to break even within six months of launch. Shawn is a top influencer in the sales community, and speaks globally about prospecting.
[01.01] Shawn defines the term 'Sales Technology Stack' – means a combination of different tools that help you receive the best results, but with the least amount of effort.
[01.24] Why is it so important for businesses today to have a solid sales technology stack? – Shawn explains a few reasons, as new sales tools become available, sales reps and managers need to embrace the wide variety of new technologies that are always coming on the market, but also, sales leaders need to know the different platforms on the market and adjust accordingly.
[02.32] Shawn explains why salespeople resist taking on new technologies as part of their day-to-day sales roles – What I would say is, sales people want to focus on also making money and not learning new things. They want to do what they've been doing for years, but LinkedIn, Facebook, and all this other stuff wasn't available 40 years ago, so you have to create a new habit and change the way you did sales from back then to now.
[04.01] Shawn discusses some sales technologies that modern sales professionals be using as a minimum – Shawn's minimum include LinkedIn Sales Navigator, Calendly and a sales automation or a sales engagement tool. All these tools will help you save time, but they'll also increase your productivity.
[05.41] What are the attributes of a good sales professional – When Shawn looks for a sales person, he looks for a specific type of person. He actually looks for people on their resume that used to work at a big bank. The reason being that most big banks have trained their sales people. He looks for someone that plays, watches, or enjoys sports. The reason being, competitiveness is a key in sales. And lastly, he looks at somebody that is outside of the box, someone that is a little bit different.
[07.58] Shawn shares his top three Sales Technology Stack Do's and Don'ts – Some of Shawns do's and don'ts include having a lead generation tool to automate your prospecting, and a lead management tool to monitor all your leads and don't pick a product that you can't track your results. Don't buy something else because your competitors or other companies are using it. Find something that works and resonates with your organization and your company culture.
[09.41] Shawn shares his favourite sales story that incorporated the use of Modern Sales Technology – Shawn shares his story of how he used Calendly to help pre book meetings at a conference he was attending.
[11.53] 30 second Pitch Slap – Shawn pitches a sales technology called AutoKlose, an all in one sales engagement tool.
More About Shawn
What was the last book you read?
From Impossible to Inevitable- Aaron Ross
Who / What inspires you?
– Helping salespeople all over the world be more productive and make more money. I hope our solution saves sales teams a lot of the tedious tasks they hate doing and help them focus on closing deals.
What aspect of your Sales Technology Stack are you most focused on at the moment?
Building our our B2B database. We hope to increase our coverage from 28M-100M by the EOY.
Hobbies, Interests?
Tennis, Golf, Travelling
How can our listeners contact with you?
shawn@autoklose.com LinkedIn: https://www.linkedin.com/in/shawnfinder/