Episode #198 – Keld Jensen
The Importance of a Collaborative Negotiation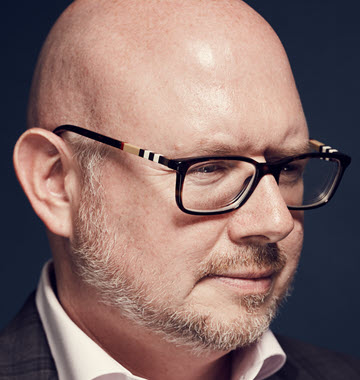 MEET
Keld Jensen
Keld Jensen is a true globetrotter of the world with American/Danish citizenship working globally visiting more than 30 countries every year, helping organizations, companies and governments on changing their mindset on negotiations. He is an award winning author of more than 24 books and the founder of the SMARTnership Negotiation, which is the worlds most awarded negotiations strategy.
Keld Jensen—today's guest on the Sales Reinvented podcast—feels that many businesses struggle with the negotiation process because they aren't focused on a collaborative negotiation. Unfortunately, they embrace the mindset of 'needing to win' at all costs and focus on squashing the competition. Keld shares WHY this is the wrong mindset to embrace and what a collaborative negotiation should look like. Don't miss it!
Keld Jensen has over 30 years of experience in negotiation. He is the founder of the SMARTnership negotiation strategy—THE most awarded collaborative negotiation strategy in the world. Keld has written and published 24 books in 36 countries. He runs a consulting and training organization that works with governments and businesses around the world to change how they engage in negotiations. Don't miss his years of expertise—listen to this episode now!
In this episode of @SalesReinvented, @keldjensen2407 shares the importance of a collaborative negotiation. Don't miss this one! #SalesReinvented #Sales #Negotiation #NegotiationTactics #Influence
Click To Tweet
Outline of This Episode
[0:52] Keld Jensen weighs in on negotiation
[1:37] Revenue can only be created with negotiation
[2:30] Salespeople can be unconsciously incompetent
[3:30] Keld's collaborative negotiation process
[5:15] The attributes a successful negotiator espouses
[7:06] What a SMARTnership looks like
[8:54] Top 3 negotiation doss and don'ts
[11:32] Keld's unique negotiation illustration
What does a collaborative negotiation look like?
Negotiation isn't just about reaching a mutual agreement, but about improving collaboration. Keld points out that it's not about winning something at the cost of the counterparty. The great negotiators don't set out to be great, they set out to make a difference for their counterpart.
Negotiation is important because revenue isn't created without it. The second you have to interact with another organization it requires negotiation. Embracing a collaborative negotiation strategy is just as important as a market strategy or a research and development strategy.
Yet many negotiators rely on out-dated tactics that are about winning at all costs. Listen to hear how Keld seeks to change the world of negotiation.
Negotiate how to negotiate
Keld believes that salespeople don't necessarily hate the negotiation process, but that they're "unconsciously incompetent". They don't know how to properly negotiate. But once they understand the concept and the value negotiation creates it changes their viewpoint. The 1st mistake salespeople make when negotiation is that they don't prepare.
A step that Keld believes is imperative is to negotiate on how to negotiate with your counterpart. You can't walk into a negotiation thinking you're playing a game of chess when your counterpart believes they're playing tennis. So how do you remedy that? Keld recommends having a pre-meeting with the sole purpose of learning how to negotiate together.
If you take that small piece of time to make sure you are on the same page in the negotiation process, it removes wasted time. You're setting the rules for the negotiation to follow and it transforms the process.
According to @keldjensen2407, you must negotiate how to negotiate with your counterpart. Find out what his comment means—listen to this episode of @SalesReinvented now! #SalesReinvented #Sales #Negotiation #Influence
Click To Tweet
The importance of listening
Keld believes many negotiations fail because too much time is wasted arguing. Too much time is spent on claiming why your product is superior. You must eliminate argumentation and product promotion and instead spend your time listening. Listen for what's in-between what they're saying.
If the prospect asks you if you can deliver a product 2 weeks early, instead of immediately giving a yes or no answer ask: What is the value to you if I can move up delivery time? You need to think about their values and interests in every part of the process.
Keld says to consider the question: "Are you willing to take a cost if the benefit to the counterpart is bigger than the cost and if the counterpart is willing to compensate you for that cost?" It's all about figuring out who has the higher value compared to the lower cost.
Your negotiation strategy should lead to a SMARTnership
Many negotiators embrace "zero-sum" tactics—which is winning at the expense of your counterpart. Instead of landing on a zero-sum strategy, Keld believes you should aim for a high-level collaborative partnership instead. His collaborative negotiation strategy is all about showing a genuine interest in your counterpart and building a relationship.
Keld also points out that up to 42% of the value in a negotiation is often left on the table. To avoid that, you must establish the NegoEconomics—the difference between your value and my cost. This needs to be calculated before engaging in the negotiation process.
A collaborative negotiation process must involve transparency, openness, and honesty. If you're honest, you will always leave the table with better results while generating a higher level of trust with your counterpart. If you generate a high level of trust, it reduces transactional costs, and profit tends to increase.
Keld shares his top 3 dos and don'ts as well as his favorite negotiation story in this episode of Sales Reinvented. Listen to the end to soak up all of the value he has to offer.
Your negotiation strategy should lead to a SMARTnership. Listen to this episode of @SalesReinvented to hear @keldjensen2407 share his #negotiation strategy! #SalesReinvented #Sales #Influence #NegotiationTactics
Click To Tweet
Resources & People Mentioned
Connect with Keld Jensen
Connect With Paul Watts
Audio Production and Show notes by
PODCAST FAST TRACK
https://www.podcastfasttrack.com
More About Keld Jensen
What was the last book you read?
Negotiating Your way through the COVID19 crises
Who / What inspires you?
The WHO: Dan Shapiro Harvard), Toke Kruse, Iwar Unt (founder of our organization in 1976, Deepak Malhotra (Negotiation Genius) THE WHAT: People showing SMARTnership behavior. Living the Golden Rule.
Are there any aspects of your own productivity skills that you are working on improving at the moment?
Manipulating combative behavior and in general only do to others what you would like others to do to you.
Hobbies, Interests?
Exercise (running) reading, traveling – experiencing cultures
How can our listeners contact with you?
www.keldjensen.com or www.smartnership.thinkific.com