Episode #212 – Sheila Heen
Build Options Into Your Negotiation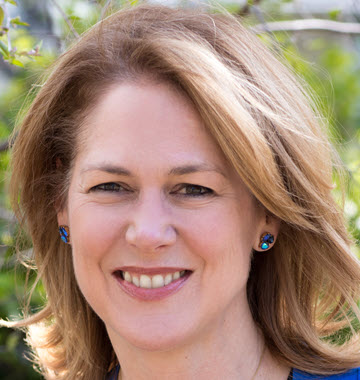 MEET
Sheila Heen
Sheila Heen teaches Negotiation at Harvard Law School, founded Triad Consulting, and is a co-author of two New York Times bestsellers: Difficult Conversations: How to Discuss What Matters Most, and Thanks for the Feedback: The Science and  Art of Receiving Feedback Well (Even When It's Off-Base, Unfair, Poorly Delivered, and Frankly, You're Not in the Mood).
Why should you build options into your negotiation? How do different options influence the potential customer towards making a deal? Does it cheapen your service offering? Sheila Heen joins this episode of the Sales Reinvented podcast to share her take on the negotiation process—and why she believes presenting the customer options can be a gamechanger.
Sheila Heen has taught negotiation at Harvard Law School for 20+ years. She is the founder and CEO of Triad Consulting. She also co-authored two New York Times bestsellers: Difficult Conversations: How To Discuss What Matters Most and Thanks for the Feedback: The Science and Art of Receiving Feedback Well. Take advantage of her years of experience in negotiation and learn from the best—listen now!
Why should you build options into your #negotiation? @sheilaheen shares her take in this episode of @SalesReinvented! #SalesReinvented #Sales #influence #listening #options #NegotiationTactics
Click To Tweet
Outline of This Episode
[0:57] What is negotiation?
[1:16] Why is negotiation so important?
[1:30] Why don't salespeople like to negotiate?
[3:50] Sheila's negotiation process
[7:08] A great sales negotiator listens
[9:43] Tools, tactics, and strategies
[11:14] Top 3 negotiation dos and don'ts
[15:11] Sheila's favorite negotiation story
Salespeople don't want to strain the customer relationship
According to Sheila, a negotiation is any interaction you're having with someone where you're hoping to influence them—or maybe they influence you. It's the way decisions get made. The better you are at it the more you learn and the more influence you have. Salespeople struggle with negotiation because it takes their relationship with a customer and strains it. Why?
You're trying to build a relationship with the people you're going to serve. You're learning about their challenges and how you can support what they're trying to accomplish—then it gets handed to procurement. Suddenly, we have disconnected the negotiation from the underlying needs and it becomes ALL about price. It can feel stressful.
Even worse—in your discomfort—you can give in to their asks. Every time you give in, you're teaching them how to negotiate with you.
Understand your customer's sphere of influence
Sheila believes you need to understand the client's challenges. What are they trying to accomplish? What have they tried already? What has or hasn't worked in the past? Who are they trying to influence internally? What else is on their mind? Who do they have to negotiate with to get a green light on this?
Who are the key stakeholders who—if they really buy into what you're doing—are going to be their biggest advocates? It doesn't always align with whoever has the official job titles. You must listen to find out who the decision-makers are in their world. You must equip your counterpart to be prepared for the internal negotiations they'll have with those influencers. Sheila points out that "The success of my negotiation hinges on the success of their negotiations."
Why is it important to understand your customer's sphere of influence? @sheilaheen shares her take in this episode of of @SalesReinvented! #SalesReinvented #Sales #influence #listening #options
Click To Tweet
Why you NEED to build options into your negotiation
Another tip that Sheila shares is that you must listen carefully for the language and vocabulary that your counterpart uses internally. Incorporate everything you've learned into your proposal—using their own terminology that's familiar to them. Secondly, you must create different budget options for them in the proposal. For example:
Option A: Accomplishes everything you want to accomplish at a certain price point.
Option B: Accomplishes most of what you want to accomplish with more risk, with someone you don't know, etc. but potentially at a more affordable price.
By having a couple of options that test the waters, it actually flushes out they're real interests and constraints. Presenting them with options also gives them an out—if we are going to save some money, what are the tradeoffs? Make it a joint problem for both of you to solve. Perhaps you can't deliver the same thing for less, but you can work together to deliver as much value as possible for their investment.
Negotiating this way helps them feel like they have the autonomy to choose the best fit for them. They always know more about their context and the reactions that they're going to get in their internal conversations than you do.
A great sales negotiator is a great listener
Sheila emphasizes that the ability to listen is the most important attribute a salesperson can have. She's recently talked to a vendor about a platform to use for the upcoming school year. The vendor didn't ask her a SINGLE question. She didn't ask questions about Sheila's class, what she was concerned about, or what she needed.
Instead, the saleswoman immediately launched into showing her the features of the platform. It didn't inspire a lot of confidence. Even just five minutes of asking questions about Sheila's needs and concerns—followed by the same presentation—would have yielded dramatically different results. What a missed opportunity.
Sheila shares her favorite tools, tactics, and strategies AND her top 3 negotiation dos and don'ts plus her favorite negotiation story. This episode is packed full of useful information—don't miss it!
In this episode of @SalesReinvented, @sheilaheen emhpasizes that a great sales negotiator is a great listener. Hear more of her #NegotiationTactics in this episode! #SalesReinvented #Sales #influence #listening #options
Click To Tweet
Connect with Sheila Heen
Connect With Paul Watts
Audio Production and Show notes by
PODCAST FAST TRACK
https://www.podcastfasttrack.com
More About Sheila Heen
What was the last book you read?
An American Marriage by Tayari Jones. Beautifully written fiction, but tells the story from multiple points of view, so a wonderful study of underlying interests, feelings, relationships, race and the ways in which we each tell a different story about what's happening.

Who / What inspires you?
My students. I get to meet and get to know them on a brief stop on their journey to making a difference in the world…even if they're not yet sure how they're going to do that. One of my students from a couple of years ago was a mid-career student who is a 15 year veteran of the Red Cross – working in some of the most war-torn, volatile places in the world. Partly she needed to heal from the trauma she has witnessed. She is now back in the Congo where they are coping with both armed conflict and Ebola…and now COVID. She's a hero. I just get to come along for the ride and do what I can to support her.
Are there any aspects of your own negotiation skills that you are working on improving at the moment?
Patience. Listening a few beats longer, asking a couple more follow-up questions, before responding. I would be better at patience if it didn't take so damn long to develop.
Hobbies, Interests?
Lake life and a good book. I grew up on a lake, and now have a place on an island, where I couldn't be happier.
How can our listeners contact with you?
sheila.heen(at)gmail.com or www.triadconsultinggroup.com. We have a page called "help yourself" which has some free resources and more information.>