Episode #251 – Julie Hansen
Improve Digital Selling by Making Powerful Connections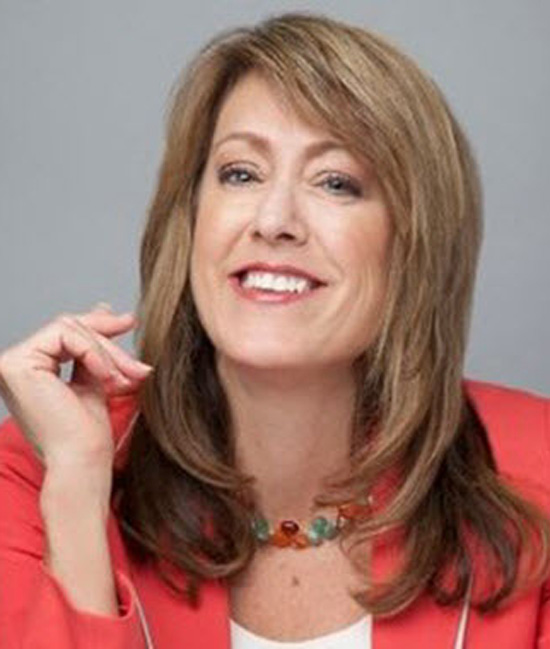 MEET
Julie Hansen
Julie Hansen is the creator of the Selling On-Video Master Class and the author of a new book on virtual selling, Look Me In the Eye: Using Video to Build Relationships with Customers, Partners, and Teams
Nearly everyone has moved to digital selling for the last year or so. Even though things are opening, there will continue to be a digital component or hybrid model in play. Plus, organizations are enjoying the cost-savings from doing virtual meetings. Julie Hansen points out that Gartner predicts that by 2025, 80% of B2B sales will take place virtually.
Organizations need to have a strategy in place to handle the continued transition. How can they improve it? According to Julie, organizations need to focus on making a human connection through technology. How can you connect with people on the other side of the screen? Julie shares her thoughts in this episode of Sales Reinvented!
How do you improve digital Selling? According to @acting4sales, It's about making powerful connections with your customers. Learn more in this episode of @SalesReinvented! #SalesReinvented #Sales #Connection #Connect #Communicate
Click To Tweet
Outline of This Episode
[1:04] The difference between digital and social selling
[1:38] Why is digital selling so important?
[3:50] Julie's digital selling strategy
[7:29] Attributes + characteristics of a great digital salesperson
[9:13] Tools + techniques + strategies
[11:25] Top 3 dos and top 3 don'ts
[13:53] Julie's favorite digital selling story
Improve digital selling by forming connections
Most companies have enough technology and tools in place to be successful with digital selling. However, a successful strategy begins with taking the tools you have and learning how to connect with someone through a camera. You have to learn to understand what the customer is feeling or seeing on the other side of the screen. It's an art and a science. You can't do the same things you'd do in person and expect it to translate through video. It's why people don't feel seen or heard. How do you create an in-person experience in a virtual world? It's not all about technology.
Julie believes that you have to learn how to make eye contact and read on-screen body language. If you can't do that, you'll make wrong assumptions, miscommunicate, and misinterpret what's being said. You have to engage someone with a small amount of real estate. You need to understand how your customer is experiencing the interaction. Until you do that, you aren't creating that in-person experience. It can be as simple as looking at the camera when they're speaking to you instead of watching the image of them. You have to adapt.
Attributes + characteristics of a great digital salesperson
Julie notes that you need all the same characteristics selling digitally as you do in person—credibility, an interest in others, empathy, curiosity, and trustworthiness. But she emphasizes that those that are successful in the digital world are those that are adaptable. You can't just "ride it out," you have to adapt and change from what you've done before. If you don't, you'll struggle.
The salespeople that recognize they want to have a deeper connection with their customers and make the virtual experience fulfilling and meaningful are those that will succeed. empathy, curiosity, and other traits won't show up in a video if you don't know how to use them properly. Someone won't feel empathy if you aren't making eye contact. They won't feel cared about if your face is a blank slate. You may feel all of those things but must communicate them. Julie shares, "It doesn't exist if the camera doesn't see it."
What are the attributes + characteristics of a great digital salesperson? @acting4sales shares some unique insight in this episode of @SalesReinvented! #SalesReinvented #Sales #Connection #Connect #Communicate #Curiosity #Empathy
Click To Tweet
Tools + techniques + strategies
Julie sees that people tend to be very passive virtually. People show up like they're sitting in front of a screen. They're in receiving mode and settled into a blank "resting business face." If you're not aware that it's typical on-screen behavior, you may panic. One strategy is to learn how to recognize on-screen behavior and how to interact and break through the passive cycle. Julie shares a few dos and don'ts that can help you do that:
Do look at the camera as much as possible. It should be about 80% of the time in person and especially digitally.
Look at a camera when you're asking a question. The person on the receiving end will feel like you're talking to them.
Use gestures if it comes naturally. If you don't do what comes naturally, it will destroy your energy.
Don't turn your camera off just because your customer doesn't have their camera on. It's not a great excuse. They'll benefit from seeing you.
Don't jump from call to call. You have to stop and regain your energy. The camera reads energy and sales itself is the transfer of energy.
Don't forget about your face. You need to know what it's saying. You think you look happy but your face isn't communicating it. Use your face to communicate emotions and give context and meaning to what you're saying.
It's about connecting with your audience
Julie had a coaching call with a salesperson. The business development rep was sent to her because he couldn't convert calls to demos. She watched some of his recordings and pointed out two things that were impacting his presentations:
He wasn't making eye contact. He didn't seem engaged and looked down when he asked questions.
When the customer's opened up and shared, his face seemed blank; devoid of concern or empathy.
They worked through sharing how you feel with your face and making eye contact. The next month, he converted 20% of his calls to demos. It was all about the connection with his audience. At the end of the day, it is your connection with the buyer that makes a sale, not the tools or technology.
According to @acting4sales, it is your connection with the buyer that makes a sale, not the tools or technology. Learn more in this episode of @SalesReinvented! #SalesReinvented #Sales #Connection #Connect #Communicate #Curiosity
Click To Tweet
Resources & People Mentioned
Connect with Julie Hansen
Connect With Paul Watts
Audio Production and Show notes by
PODCAST FAST TRACK
https://www.podcastfasttrack.com
More About Julie Hansen
Are there any great Digital or Social Selling books that you highly recommend? 101 Ways to Rock LinkedIn by Viveka Von Rosen.
Who do you most admire in the sphere of Digital or Social Selling and why? Ethan Beute and Steve Pacinelli at Bomb Bomb.  I admire their mission to keep the human element at the forefront of digital communications.
Are there any aspects of your own Digital or Social Selling skills that you are working on improving at the moment? I'm always trying to find new ways to enhance our virtual relationships and create as near an in-person experience on video as possible.
Hobbies, Interests? As a former actor, I'm looking forward to the theater opening up. As a Coloradoan, anything outdoors!
How can our listeners contact with you? Julie(at)actingforsales.com  or Juliehansen.live