Episode #335 – Keld Jensen
How to Master Negotiation with a Team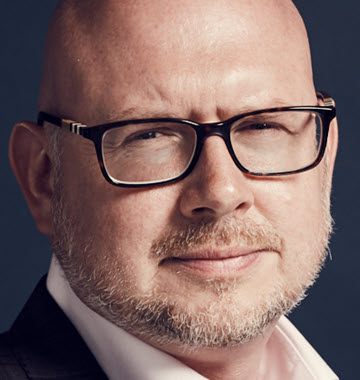 Keld Jensen
Keld Jensen is an award-winning international author, professor, TEDx speaker and advisor on negotiation. He is an advisor for leading global companies and governments Most recently, he was named to Global Gurus' Top 30 Negotiation Professionals list.
Our Mission Is To Change The Negative Perception Of Sales People
Our Vision Is A World Where Selling Is A Profession To Be Proud Of
It's important to practice and train in football, basketball, or any other professional sport, right? Yet too many professionals discount the importance of practice and preparation. But if you don't plan and prepare when you're negotiating with a team, you're planning and preparing for complete failure. A great negotiation is the result of great planning on both sides. Keld Jensen emphasizes that you must spend time preparing—more so than on the negotiation itself. Learn how he accomplishes this in this episode of Sales Reinvented!
Outline of This Episode
[0:47] Why planning and preparation is an important step in negotiation
[2:48] The key steps a salesperson should take to prepare for negotiation
[5:50] The attributes or characteristics that make a great sales negotiator
[7:37] Negotiation planning tools and resources to improve B2B negotiations
[9:33] Top three negotiation planning dos and top three don'ts
[12:55] Why a negotiation team needs at least three players
[15:08] Things to be aware of when negotiating with a team
[16:58] Don't get caught in a negotiation you're not aware of
The key steps a salesperson should take to prepare for negotiation
Keld believes there are hundreds of steps one can take to prepare for a negotiation with a team, but names a few of the most important:
Take an interest in the counterpart's interest. What do they really want? You're not allowed to guess—you need to know. So ask your counterpart intelligent questions to understand their interests, values, and costs.
Who are you negotiating with? You're not negotiating against a company—you're negotiating with a person. You need to know who they are, how many people you're negotiating with, and if they are the stakeholders that can sign the contract.
What variables do you want to negotiate? Delivery time, warranty, education, warehousing, transportation—there are hundreds of possible variables. Prioritize your variables.
Negotiation planning tools and resources to improve B2B negotiations
Keld uses a negotiation planner that is simply a schedule with columns. One column lists the variables that are negotiable. Then you take the starting point (i.e. a proposal) and calculate your negotiation wiggle room and the consequence(s) of using that wiggle room. Will you win or lose money? You need to come to a conclusion for every variable and the total cost or benefit.
Why a negotiation team needs at least three players
Keld believes you should never negotiate alone. He recommends negotiation with a team of 2–3 people so nothing gets missed. It's impossible for one person to do it all.
When Keld pushes his clients and students to work as part of a team, many of them feel uncomfortable. You have to relate to the content, the case, the counterpart, and the people on your team. That requires discipline. A negotiation team should consist of three roles:
The head of the team: This person takes charge and identifies the strategy and what should happen next.
A notetaker: This person is the one who tracks what's happening and knows what's going on. They're the "memory" of the team.
A calculator: This is the person with a spreadsheet doing the math to calculate the impact of changing different variables.
You have to coordinate who's doing what so you don't unintentionally give away something you shouldn't.
Things to be aware of when negotiating as a team
Keld was helping a Norwegian agency sell a production plan to an Italian customer. The head of the Norwegian negotiation team was the Sales Director. His team consisted of himself, the Technical Director, and the Managing Director. They'd been negotiating for hours, discussing commercial items.
Then the Italian counterpart pointed out that all of the manuals were in English and asked for them to be translated into Italian. The Technical Director jumped in and said, "We've already done that!"
The real cost of translating the manual was €12,000 and he just gave it away. Why did he say it? Because he was proud of it. That's why they should've discussed what he was and wasn't allowed to say. He should have said, "We can discuss how much that will cost."
What is the most dangerous type of negotiation a salesperson can find themselves in? Listen to the whole episode to hear what it is—and what you should do when you find yourself in that negotiation.
Resources Mentioned

Connect with Keld Jensen
Learn more about Keld Jensen
Are there any books on or including Negotiation Planning that you recommend? My own forthcoming book on McGraw Hill, Negotiation Essential is going to be an absolute must have, when discussing negotiation preparation. Out in October 2023. My online training – The Great Negotiator's 103 Steps is the encyclopedia talking negotiation as well. www.103steps.com 
In the field of Negotiation and Negotiation Planning – Who do you most admire and why? Dr. Dan Shapiro – head of the Harvard Negotiation Program. Outstanding work and must-read books
Are there any aspects of your own Negotiation Planning skills that you are working on improving at the moment? Capitalizing variables. As a professional negotiation in the commercial arena, you must understand that negotiation is about economics, more than clever tactics on how to "win" the client over. You'll need to understand your cost and values and the clients costs and values. 
Hobbies, Interests? Writing books, I guess I have to say. Besides that, running. I do 3-5 km every 5 days a week, besides the gym. 
How can our listeners contact with you? keld@keldjensen.com, www.keldjensen.com , www.103steps.com, https://www.youtube.com/keldwidinberg , https://www.linkedin.com/in/keldjensen/
Share This Episode, Choose Your Platform!