Episode #341: Mike Figliuolo
Every Great Negotiation Starts with Research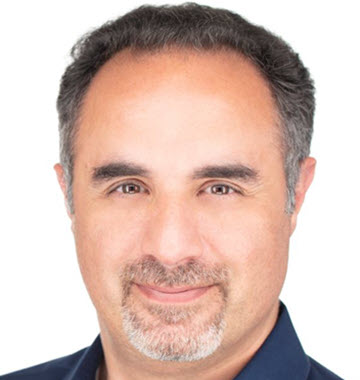 Mike Figliuolo
Mike Figliuolo is the founder and Managing Director of thoughtLEADERS, LLC. He is an honor graduate of the United States Military Academy and served in the U.S. Army as an armor officer. Mike also spent time in corporate America as a consultant at McKinsey & Company and as an executive at Capital One and Scotts Miracle-Gro. At thoughtLEADERS, LLC, he and his team train senior executives at leading companies on leadership, negotiation, strategy, communications, innovation, and other critical business skills. He is the author of three books – One Piece of Paper: The Simple Approach to Powerful, Personal Leadership, Lead Inside the Box: How Smart Leaders Guide Their Teams to Exceptional Results, and The Elegant Pitch: Create a Compelling Recommendation, Build Broad Support, and Get it Approved. He's also one of the most-viewed authors on LinkedIn Learning where he has 30 courses on a variety of leadership and management topics.
Our Mission Is To Change The Negative Perception Of Sales People
Our Vision Is A World Where Selling Is A Profession To Be Proud Of
If you go into a negotiation without preparing, you've already lost. You need to understand the other side's objectives and know what your counters are. Doing so enables you to stay calm. Being overwhelmed by emotion is your enemy in any negotiation. The minute you get upset, you've lost the advantage. Mike Figliuolo emphasizes that everything hinges on doing the proper research. Hear his thoughts on the matter in this episode of Sales Reinvented! 
Outline of This Episode
[1:39] Why planning and preparation is an important step in negotiation
[2:19] Complete extensive research to prepare for your negotiation
[3:19] The attributes or characteristics that make a great negotiation planner
[5:05] Tools and resources to improve your negotiation outcomes
[6:27] Mike's top three negotiation planning dos and don'ts
[9:57] Preparation is the precursor to any successful negotiation
Complete extensive research to prepare for your negotiation
Do your research on your negotiating partner. You want to get to a solution that works for everyone. So you need to know what's going on in their business. Mike has a major client that's facing financial challenges and having to let people go. He knows they'll push back on price.
If someone pushed for a price decrease, what would you say? You should also know when you need to take a break. It's okay to leave the conversation, think about your response, and come back to it. Keep the emotion out of it.
The attributes or characteristics that make a great negotiation planner
A great salesperson can look at things from the other person's perspective. What are they going through, professionally and personally? You need to understand their business and personal objectives. If you're dealing with someone who's brand new, they're looking to make a mark. They need to gain credibility. They're going to press you hard in the negotiation to get an early win.
We always think people will fight for price concessions. But that's not always the objective. What goes beyond the financial metrics? Maybe they want a stable vendor relationship. When you can combine the objective's empathy for their position, you're in a good position entering that negotiation.
Mike's top three negotiation planning dos and don'ts
Mike dropped some great advice:
Do your research and understand the company and the individual.
Understand where your boundaries are and plan them out. Where are you flexible? Where is your walkaway point?
Be realistic about your outcomes. Walk in with realistic objectives written down in front of you. It helps you focus on what's important. 
Don't stick to a fixed position in your mind. If you've decided you

 

have

 

to be at x dollars in a contract, it reduces the possible solutions you're willing to explore,
Don't make it about you and your ego. You can't solely focus on winning, because it introduces emotions into the equation. 
Don't pressure yourself to get a deal done quickly. The ability to walk away and say "I need to think about this" can give you an advantage in the next conversation with your negotiating partner. 
When we set an arbitrary time limit, it creates undue pressure. Mike points out that we've all bought a car. Why do you think the salesperson says, "What's it gonna take to put you in this vehicle today?" They impose a timeline on you which reduces your freedom in the negotiation. 
Preparation is the precursor to any successful negotiation
Mike had worked with a major client for a couple of years. She was a Senior Executive in the Learning & Development segment of her organization, who answered to the Chief Human Resources Officer (CHRO). She approached him to do some work and agreed on a dollar amount. But then the contract was kicked over to procurement. 
Procurement started pushing Mike on price and asked for a discount. Mike wouldn't agree but the individual kept pushing him. At one point, the individual hung up on him. Mike was angry. He knew he was being baited to get emotionally involved. So Mike paused, called him back, and restated his position. Then he asked to get his contact involved. 
Mike knew that procurement had no idea who she was. So Mike called his client and filled her in on the situation. She said, "I'll call you back." Five minutes later, procurement called him back and said "Should I email the contract or fax it?" 
His contact explained to procurement that this was her top initiative for the year and it was her top deliverable to the Chief Human Resources Officer. The CHRO had a reputation for bulldozing over anyone in her way. She told him if he delayed it further, he'd need to call the CHRO directly and explain the situation. 
If procurement had done his proper research and understood the key players in the conversation, he would've known better. He didn't do any research, which caused an embarrassing moment for him. You need to know who's involved on both sides of the table. 
Resources & People Mentioned
Connect with Mike Figliuolo
Learn More About Mike Figliuolo
Are there any books on or including Negotiation Planning that you recommend? The Elegant Pitch is all about how to position your pitch/recommendation in a way that is clear and will resonate for your audience
In the field of Negotiation and Negotiation Planning – Who do you most admire and why? Mark Cuban – he's pragmatic, direct, and understands then clearly articulates what value there is in a deal and structures deals in ways that are generally fair for both parties.
Are there any aspects of your own Negotiation Planning skills that you are working on improving at the moment? I'm continually working on my preparation skills. Making time to do the research, think about the deal from the other person's perspective, and think through contingencies and responses takes time and effort. You have to make the time to do that. I don't always find the time to do it but I know my negotiations could go even better if I carved out more time for these activities.
Hobbies, Interests? I just started a private record label in the last few months and we've signed our first act (Mark Daly – a rock musician from Ireland). We just released his first EP on our label and we recently finished up a US tour. Next we're doing a European tour starting in March. www.markdalyofficial.com.
How can our listeners contact with you? Listeners can contact me at www.thoughtleadersllc.com/contact
Share This Episode, Choose Your Platform!