Episode #343: Patrick Tinney
Master Strategic Negotiation Planning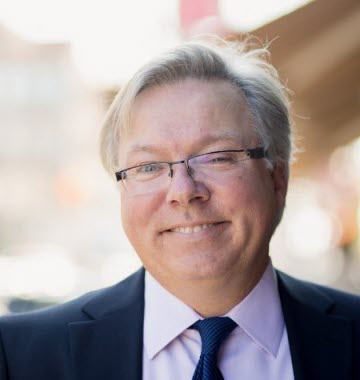 Patrick Tinney
Patrick Tinney is an author, a speaker and a sales and negotiation trainer. His two books 'Unlocking Yes' and 'Perpetual Hunger' are must haves for anyone serious about their professional development in sales. Patrick is a former panelist on the Sales Expert Channel and a keen stock market trader.
Our Mission Is To Change The Negative Perception Of Sales People
Our Vision Is A World Where Selling Is A Profession To Be Proud Of
We are in a market where there are too many sellers and not enough buyers. And the buyers are armed with tactical information. So Patrick Tinney believes that salespeople need to take a strategic approach to negotiation. If they don't have one, they'll get smashed. And the key to a successful negotiation is preparation. He shares his strategies for preparing for a successful negotiation in this episode of Sales Reinvented! 
Outline of This Episode
[1:04] Why planning and preparation is an important step in negotiation
[1:42] The key steps you should take to prepare for a negotiation
[3:52] The attributes or characteristics that make a great negotiation planner
[4:48] Tools and resources to improve your negotiation outcomes
[6:39] Patrick's top negotiation planning dos and don'ts
[9:01] Remember that not every deal is worth winning
The key steps you should take to prepare for a negotiation
When you go into a negotiation, you want to learn about the team on the other side. You can do this by researching on social media. You also have to understand your counterpart's culture. 
You can't walk into a meeting with a Walmart Executive thinking you know who they are because you visited a store. Spend time on their website and get to know the organization. Learn about who has done business with them. 
Cost-model your work so you know what you can or can't do. If you have to navigate quickly, it needs to be top of mind. If you don't, every mistake you make will cost you. If you lose even part of a percentage point in a nine-figure deal, it can have a large impact. 
After you've finished planning, take your notes, and compress them into a small note deck with important figures highlighted. 
Patrick's top negotiation planning dos and don'ts
Patrick shares a few dos and don'ts to be mindful of: 
Don't think that you

 

know

 

the other side.
Make sure you understand their motives. If you want to get in someone's head, ask them to share a vision of their career and life going forward. 
Don't rush the negotiation. Practice things like meditation and dropping your jaw to remove tension. 
The other person wants a deal too. If they don't get a deal done, they don't get a bonus either. A collaborative state of mind moves deals across the finish line. 
Don't take anything personally. It's not a kidnapping or a hostage situation. You aren't trying to solve world hunger. You're there to progress a business forward. 
Remember that not every deal is worth winning
Patrick was negotiating a deal where he'd likely make between $25,000–$55,000. It had taken a year to get in front of the CEO and other C-suite executives. When he walked into that meeting, he realized he was facing a culture that was incongruent with anything he knew about business. 
They were running negotiations where they'd drag business in however they could at whatever cost. They were making huge mistakes. Patrick got through the meeting, went home, and crafted a proposal he knew they wouldn't accept. He needed to walk away as if it never happened.
There are dream customers and there are those you should never do business with. If they don't match your brand and who you are, walk away fast. 
Share This Episode, Choose Your Platform!