Episode #359: Lisa Magnuson
How to Use ChatGPT as a Presentation Planning Tool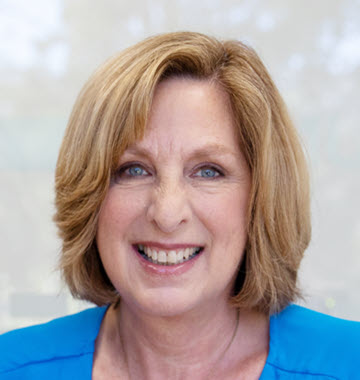 Lisa Magnuson
Lisa D. Magnuson, CEO of Top Line Sales, is a renowned sales expert known for transforming organizations' sales strategies and achieving remarkable revenue growth. Her innovative methodologies emphasize active listening, effective communication, and value creation, empowering senior sales teams to land larger contracts consistently. As a prolific author and sought-after instructor, Lisa's insights and strategies have made her a trusted advisor to companies worldwide, earning her recognition as a top sales influencer.
Our Mission Is To Change The Negative Perception Of Sales People
Our Vision Is A World Where Selling Is A Profession To Be Proud Of
Everyone is trying to find ways to leverage ChatGPT to increase their productivity, including the world of sales. But how do you apply ChatGPT? Lisa Magnuson believes that one of the best ways to use ChatGPT is as a presentation planning tool. She shares her best practices for using ChatGPT to change your presentation game in this episode of Sales Reinvented. 
Outline of This Episode
[1:17] How can ChatGPT enhance the sales process?
[1:48] Why ChatGPT is useful for sales presentations
[7:35] Lisa's ChatGPT client success stories
[8:47] The challenges and limitations of ChatGPT
[11:48] How ChatGPT handles personalization
[13:58] Top three ChatGPT dos and don'ts
[16:38] Use ChatGPT to transform your presentations
Why ChatGPT is useful as a presentation planning tool
If you're thinking about baseline strategy work to complete before presentations, you could use ChatGPT to draft your executive dossier and get background information on any participant. You could ask Chat GPT for a competitive analysis. Preparation is a great application for ChatGPT.
Once your baseline strategy is complete, it's time to think about creating your presentation framework. Maybe you want your presentation to tell a story. ChatGPT can generate multiple examples of presentation story frameworks.
You could ask for a persuasive format, hero's journey format, or executive summary format. The output gets you thinking about the structure. Then you can ask ChatGPT to give you details about your audience. What are their objectives? Get yourself in their shoes and understand what they want out of a presentation.
Use ChatGPT to help you engage your audience
You can describe your customer, describe your organization, describe your product/service, and ask ChatGPT to provide you with a cautionary tale to tell the customer to help them decide to move forward today rather than delay. You can tweak it and make it real but use it to create your structure.
You want the presentation to be about your prospect, their problems, and their priorities. You can tell ChatGPT that you want a list of possible priorities/problems. That will prompt some thinking and help you build the presentation around your audience.
If you want to create an engaging presentation, every slide should include questions. You can ask ChatGPT to prepare five engaging questions for a discussion point. Always ask for more than you want.
The challenges and limitations of ChatGPT
Lisa is a huge fan of ChatGPT but emphasizes that everything has to be edited and proofed. You can't take the answers you're given as fact and must make sure to fact-check. Lisa points out that "ChatGPT does not replace your experience or expertise." ChatGPT can help you with preparation. Then you apply your experience and expertise that only you can bring to the table. 
Secondly, ChatGPT only pulls from information before 2021. Lastly, know your company guidelines, especially when it comes to using AI. Anything that you enter into the tool becomes public knowledge, so you have to be careful what proprietary information you're entering in. You must be careful to cite sources carefully. 
The more you use ChatGPT, the better it will work for you. If you're asking for a great opening and closing based on your scenario, you can take the answer and ask the AI to use your tone (and tell it what it is). You can ask it to apply your experience, tone, and expertise to the output. So it is capable of outputting something personalized to you.
Listen to hear Lisa's top ChatGPT dos and don'ts!
Use ChatGPT to transform your presentations
Lisa was working with a client who made their presentations about themselves. There was very little interaction. The opening was generic. They didn't have a strong close because they ran out of time. Sometimes they progressed forward but many times they didn't. The prospect usually got frustrated with their presentation and zoned out. 
ChatGPT helped them come up with engaging openings. They followed a story framework that engaged the prospect on every slide. They put the prospect at the center as the hero. They implemented a strong ending that led the prospect to natural next steps. Listen to find out what happened next!
Learn More About Lisa Magnuson
Are there any resources on or ChatGPT that you recommend? Yes, Sonia Dumas at www.curiohaus.com
What are your top ten favorite prompts in ChatGPT – Your Golden Question/Prompt Set? I've been refining my prompts to include asking for exactly what I want, who is the audience, and the tone.
What are some of the most important considerations that companies should aware of as it relates to their employees usage of ChatGPT? Each company should be clear on their guidelines and salespeople and leaders should check if unclear.  For example, I'm a LinkedIn Learning instructor and their guidelines are clear: no AI for producing the scripts which are the heart of each course.
Should training be provided for employees to utilize this tool safely and effectively and should this be included in a salespersons induction / onboarding process? Yes!
Are there any aspects of your own ChatGPT skills that you are working on improving at the moment? Yes, continuing to refine my prompts and be strategic about use.  It's easy to get distracted but I try to focus my ChatGPT use for anything that supports my niche of complex selling and enhances my programs. For example, ChatGPT was the topic of the last Sales VP Roundtable that I run.  It was a fascinating discussion with about 24 Sales VP's around the table.
Hobbies, Interests? Love walking, swimming, travel, and reading.  
How can our listeners contact with you?  Visit toplinesales.com or connect with me on LinkedIn or check out my courses on LinkedIn Learning.
Is there anyone else you know, who you believe would make a great guest on the show? Can we ask you to introduce us? Yes, I'm a longtime and active member of the WomenSalesPros (WSP) and can recommend any of them via an introduction.
Share This Episode, Choose Your Platform!