Episode #365: Chuck Shaver
Boost Your Efficiency by Using ChatGPT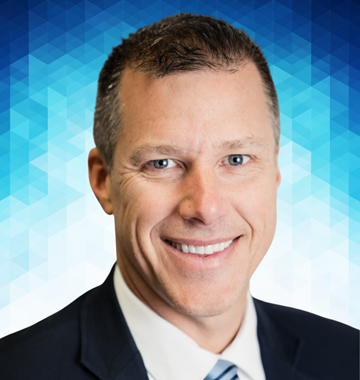 Chuck Shaver
Chuck Shaver is a husband, father, entrepreneur, and business coach with over 25 years of professional experience in constructing thriving brands and enterprises. Over the past 5 years, he has committed himself to becoming a leading expert in LinkedIn sales training. Chuck imparts his extensive knowledge through a comprehensible step-by-step approach, enabling companies to acquire in a matter of hours the expertise that he himself spent a decade mastering.
Our Mission Is To Change The Negative Perception Of Sales People
Our Vision Is A World Where Selling Is A Profession To Be Proud Of
As a sales leader, you want to prepare for every step of the process. Because negotiation is so far down the sales funnel, it would be a shame to be unprepared and lose a deal because you weren't prepared. Preparation allows you to think strategically. It also makes you look professional. Someone's business was important enough for you to take the time to prepare. So how do you prepare strategically? And what does it take to have a successful negotiation? Learn more from Kristie Jones in this episode of Sales Reinvented! 
Outline of This Episode
[0:55] What is ChatGPT? 
[1:31] Key features and capabilities
[2:31] How ChatGPT can help sales teams
[4:34] Navigating the challenges/limitations 
[6:36] Personalization and customization with ChatGPT
[7:38] Chuck's top three ChatGPT for sales dos and don'ts
[9:17] ChatGPT saves time and drives results
Key features and capabilities of ChatGPT
Chuck uses ChatGPT as a tool to help him automate his messaging. You can craft a message, write an article, qualify leads, overcome objections, and more. It provides insightful articles and messaging you can leverage. You simply have to edit whatever it writes for you. 
If Chuck's target for the month is to connect with VPs of Sales, he might ask "What are the top three concerns of VP of Sales in [insert industry]?" He can craft campaigns or messages to address those concerns. 
How ChatGPT can help sales teams
Most people consider ChatGPT to be completely impersonal. However, it can be just the opposite. You can take your ideal client profile (ICP) and ask ChatGPT to talk to that specific demographic. ChatGPT can rephrase your message in a way that appeals to that ICP. 
Secondly, you can use ChatGPT to gather essential information about your customer, their needs, and their interests. Your sales team can take that information and prioritize who they follow up with (or if they follow up with them). 
Personalization and customization with ChatGPT
Just like any tool, ChatGPT is only as good as the data you feed it. It's a huge time-saver that can build you a foundation. ChatGPT can help reframe something. It can help cultivate new ideas you might not have thought of. You can make edits to customize it to your liking. It's great for idea generation. 
And if you want ChatGPT to sound like you, tell it how you want it to speak. ChatGPT is also a learning AI. So as you say what you like and dislike, it starts to pick up on it. The more you use it, the better it picks up on your needs. 
ChatGPT saves time and drives results
LinkedIn is all about developing and interacting with content, which is incredibly time-consuming. Chuck never had the time to write long-form content—until he started using ChatGPT. 
ChatGPT can write an article about a particular topic in seconds. Chuck might rephrase a few things and do some fact-checking, but overall, he's spending minutes instead of hours writing a full article. He notes that it's far better than anything he could've written. Even better—he's getting interaction and leads from sharing the content on LinkedIn. 
ChatGPT is a great tool that's here to stay. So Chuck says to dig in and make it part of your weekly routine. 
Learn More About Chuck Shaver
Are there any resources on ChatGPT that you recommend? https://github.com/eon01/awesome-chatgpt is a good resource for information 
In the field of AI and Sales – Who do you most admire and why? I like following Adrian Twarog or Charlie Chang on YouTube in regards to ChatGPT because they walk you through real world uses of the software
What are your top ten favourite prompts in ChatGPT – Your Golden Question/Prompt Set? 
Write a Article/blog post on the [topic of your choice] on <number of words> that would appeal to <ICP specifics>
Write a personalized sales message for a potential customer for <my company> selling <product>
Write a cold message to a prospective customer to introduce them to <my company> and how it can benefit them with <insert unique selling points>
What product customization would you recommend for this customer? <include customer details below>
What are some creative ways to generate leads for <my company>?
What cross-selling opportunities would you recommend for my business?
Offer a detailed review of a <specific software or tool> for <describe your business>.
Generate a creative social media content calendar for the next month for our [company or product] on [ topic of choice]
Write a case study detailing <Topic of your choice>
Generate a list of 5 LinkedIn articles to write for a [profession or topic of your choice
What are some of the most important considerations that companies should be aware of as it relates to their
employees' usage of ChatGPT? Employees should get some training on the best way to use it as a message/content writer and problem solving help desk
Should training be provided for employees to utilize this tool safely and effectively and should this be included in a salesperson's induction / onboarding process? YES
Can you share some examples of how ChatGPT has helped companies improve their sales process or increase sales. See attached document
Are there any aspects of your own ChatGPT skills that you are working on improving at the moment? Developing better prompts 
Hobbies, Interests?  Boating, carpentry, Pickle Ball
How can our listeners contact you? chuck@cssalesconsulting.com OR https://www.linkedin.com/in/chuck-shaver-cs-sales-consulting/
Share This Episode, Choose Your Platform!