Episode 369: Bill McCormick
4 Ways to Differentiate Yourself on LinkedIn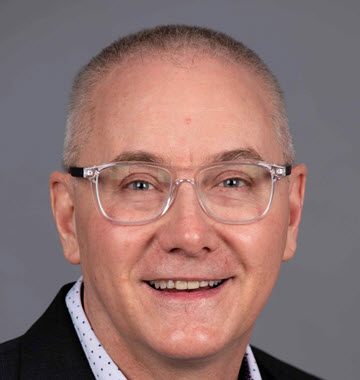 Bill McCormick
Bill is the Founder of Digi-Sales, a Digital Selling training company and soon to be author of the book "All Selling Is Social". Bill first started using digital sales techniques after he and his wife, Sue, started their own promotional product business. By using social platforms, especially LinkedIn, they were able to build a very successful business. Bill then began to help other business owners, entrepreneurs and sales professionals how to use LinkedIn to increase sales. Bill has conducted training for companies worldwide and specializes in helping to 'make Linkedin Human' – explaining the platform in easy to understand ways. Bill resides in upstate NY with his wife Sue and their pets where they enjoy golfing, kayaking and spending time with their kids and grandkids!
Our Mission Is To Change The Negative Perception Of Sales People
Our Vision Is A World Where Selling Is A Profession To Be Proud Of
Is a compelling LinkedIn profile important? Somewhere between 50–70% of the buying journey is complete before a company is even contacted. Your reputation arrives before you do. People do independent research. One of the things they do is look at someone's LinkedIn profile. A salesperson's profile becomes their landing page. It allows them to connect with you and be drawn in to learn more. So how do you differentiate yourself? Bill McCormick shares 4 ways to differentiate yourself on LinkedIn in this episode of Sales Reinvented. 
Outline of This Episode
[1:29] Is a compelling LinkedIn profile important?
[2:40] What elements have the greatest impact on sales?
[5:14] 4 ways to differentiate yourself on LinkedIn
[8:07] The balance between professionalism and personality
[9:27] How often should you update your LinkedIn profile? 
[11:09] Tools to build an impactful LinkedIn profile
[12:40] Bill's Top three LinkedIn dos and don'ts
[15:12] The end goal of an impactful LinkedIn profile
What elements have the greatest impact on sales?
Your photo, headline, banner, etc. is your "call to read." Imagery is important. If a billboard company came to you and offered you a free billboard near the busiest freeway in your area, you wouldn't just put up a nice picture of the Canadian mountains. You'd want to brand that for you and your company. 
You also need a professional headshot to make a good first impression. The headline (under your name) doesn't just have to be your title at the company you work at. You should leverage that space so that it resonates. 
People look at the 10 words in your headline. What do you want them to learn about you in 10 words? What would make them want to click on your profile and view it? 
Bill brings up an area that's often overlooked: Recommendations. Are you getting recommendations from clients? It proves that you're client-focused and that you care.
If you create content, the featured section is important. It highlights the content you create. It's your opportunity to show your knowledge of your clients.
While the "About" section is important, Bill doubts that many people read it. You need to stop talking about yourself and find ways to engage your audience. 
4 ways to differentiate yourself on LinkedIn
Your profiles are content. And there are four things that any good piece of content needs to do:
Resonate: Who is your ideal client? Will your profile resonate with them?
Educate: You can't sell. You need to incite curiosity in the reader and make them "lean in." Cause those kinds of moments. 
Differentiate: Bring your humanness into your profile. Businesspeople are humans. Tell your story so people relate to you. Craig Groeschel says "You might impress people with your strengths but you connect with people through your weakness." When you differentiate, you need to be vulnerable. Authenticity makes an impact.
Communicate: Make sure your profile visitors can communicate with you. Make sure your contact info is up to date (and professional). 
Doing these things will differentiate you and help you make an impact. 
Striking a balance between professionalism and personality
LinkedIn is created for humans. You have to show your human side. Share a fun fact in your headline. Or share nonprofits that you're interested in. If you practice your faith, add that in there. Do you have commitments to philanthropy? Share them there. 
You can search people by title, industry, location, etc. but we often forget that behind every title and position there are real people. How do you find a balance? It's different for everyone. Bill shares all sides of himself because they're part of the same person. What makes you who you are?
How often should you update your LinkedIn profile? Listen to hear Bill's thoughts.
What is the end goal of an impactful LinkedIn profile? 
The LinkedIn profile is just one piece of the puzzle. Larry Levine (the author of "Selling from the Heart") sought to connect with salespeople on LinkedIn. To do that, he developed a profile about his ideal clients and engaged with them. He built a quality network. He created content regularly and engaged with those people. 
But the best thing he did was take the conversations from digital to face-to-face. That's how he successfully leverages LinkedIn. The key is that you can't stop at your profile. Having conversations will not only grow your network but grow your company and your revenue.
Learn More About Bill McCormick
Are there any definitive guides or resources you recommend for crafting an effective LinkedIn profile? I'm sure there are, but in the end, we are all individuals and we need to build a LinkedIn Profile that fits our individual needs and goals for using LinkedIn.
In the realm of LinkedIn branding and sales, who do you most admire and why? Larry Levine, while he's not a LinkedIn trainer he epitomizes a sales professional who has leveraged the platform to expand his message and grow the Selling From The Heart movement.
What are your top ten tips for someone looking to optimize their LinkedIn profile for sales – your golden advice set? 
Create a banner image that best represents your brand an goals for using Linkedin. Think of this as free billboard advertising.
Get a good professional headshot and make sure your settings are allowing everyone to see your picture.
Create a Headline that is more descriptive than just your Job title and Company.
Also, put something about you as a person in your headline- a fun hobby or a personal interest.
Make sure your contact information is correct. Check you have a good business email address and the correct website.
Use your About Section to connect with your ideal client. Make sure you Resonate with them, Educate them (don't sell!), Differentiate you and your company and finally put your email address with a good call to action (not call to sell!).
Use the Featured Section to share educational content as well as external links to your website or company YouTube channel as well as online media.
Your Experience section is a good place to tell your story. Why are you doing what you're doing? What got you into the industry you're in? Take this chance to connect to the ready with your story.
The Skills section is great for keywords, so make sure you're using it. Ask past clients, coworkers and networking partners to endorse your skills.
Your Recommendations are social proof that you actually do what you say you do on your profile. Make sure you're asking for these from your clients as part of your customer follow up. IF you have a premium account (you pay for a level of LinkedIn) you can add a custom action button to your profile, make sure you're using that!
What are the primary considerations that companies should be aware of regarding their employees' representation on LinkedIn? Provide them with the necessary branded imager (banner, professional headshot) to ensure they are set up for success as ambassadors of your company brand. Bring in trainers that leverage LinkedIn for sales and encourage your employees to not only attend but actively participate- make the training an ongoing area of improvement-LinkedIn is constantly evolving and your team need to stay informed in best practices to be successful on the platform.
Do you believe companies should provide specific training for employees to utilize LinkedIn effectively? YES (see above)- I believe your team needs an overall training to understand the basics of the platform and they need time to experiment and test what works and doesn't work. Consider using a trainer and/or training company that has continuing education and training as part of their program.
Should this be a standard part of a salesperson's induction/onboarding process? Absolutely- they should be provided with training as well as best practices for introducing their new role to their network in order to spark conversations that would lead to new opportunities.
Can you share some case studies or examples of how a well-crafted LinkedIn profile has significantly impacted a company's sales or networking capabilities? A Managed Service Provider in a small geographic area faced stiff competition and was struggling with their online presence. But updating their LinkedIn profiles to show their value, they've been able to differentiate themselves from the competition and connect more authentically with their target audience, creating more sales conversations.
LinkedIn is constantly evolving. Are there any new features or strategies that you're currently delving into or recommend sales professionals should explore? Sales Navigator remains the best tool for sales professionals to leverage LinkedIn to find new opportunities. Also, in the past year LinkedIn has added the ability to natively schedule posts and an older feature that sales professionals can use and that's the ability to send a video message to a connection via the Linkedin Mobile app.
How do you balance showcasing your hobbies and interests on LinkedIn, ensuring it complements your professional brand? I don't think we can actually balance this- much like the myth of 'life/work' balance. Rather than think in terms of balance, think in terms of 'seasons'- there are time's we're deep in work mode and that needs the focus, but other times we are more in 'home' or 'personal' mode and in that season, that part of our life gets the attention. We're all humans- I would try, especially on LinkedIn, to tie business, motivation and relational principles into all of my content.
For listeners eager to learn more, what's the best way to connect with you on LinkedIn or other platforms? Definitely LinkedIn! Send a note and mention you heard me on the podcast!
Share This Episode, Choose Your Platform!