Use LinkedIn as an Engagement Tool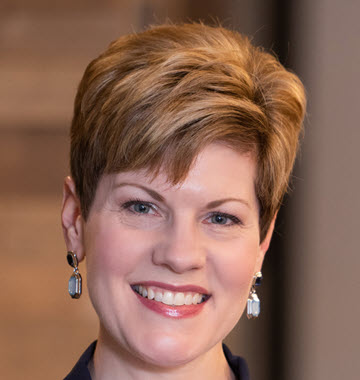 Amy Franko
Amy Franko is the leader in modern sales strategies. She helps mid-market organizations to grow sales results, through sales strategy, advisory, and skill development programs. Her book, The Modern Seller, is an Amazon best seller and she is recognized by LinkedIn as a Top Sales Voice.
Our Mission Is To Change The Negative Perception Of Sales People
Our Vision Is A World Where Selling Is A Profession To Be Proud Of
It doesn't matter if you're in B2B or B2C sales, you need to have a compelling LinkedIn profile for two big reasons: Your clients and prospects will research you and want to know that you're credible. Secondly, it's an opportunity to showcase your knowledge and who you are without being salesy. So how do you create a profile that leads to customer engagement? Amy Franko shares her strategy in this episode of Sales Reinvented. 
Outline of This Episode
[0:55] Is a compelling LinkedIn profile important?
[1:56] What elements have the greatest impact on sales?
[3:39] How to tell your professional story on LinkedIn
[4:49] Update your profile and focus on engagement
[7:01] Tools to measure the impact of your LinkedIn profile
[7:48] Amy's top three LinkedIn profile dos and don'ts
[10:45] Take online conversations offline into the real world
What elements have the greatest impact on sales?
There are three elements of her LinkedIn profile that Amy focuses on optimizing to give people a snapshot of who you are:
The headline: Use this as a concise way to highlight your career. 
The summary: Amy writes this in first person to connect with people and allow them to get to know her. 
The features section: This is useful for pinning posts or media pieces. Amy pins recent articles, her speaker reel, core offerings, etc. 
Amy strives to strike a balance between professional and conversational. She likes to share where she volunteers or the hobbies she's interested in to give viewers a glimpse into where her time is spent outside of sales. It gives people a view of the whole person.
Update your profile and focus on engagement
There are two angles you can approach this from: Profile and engagement. From a profile angle, Amy updates the bigger pieces once a quarter. If something pertinent has changed, she'll jump in and update it as quickly as possible. 
You want to make sure that the engagement side of your profile stays dynamic. Amy tries to engage during the business week, whether it's on a post she's written or commenting on other posts. She keeps her presence dynamic. 
Search for people in your network that you can engage with and make it meaningful and substantive; show that you actually read, understand, and care about what they've said.
Amy's top three LinkedIn profile dos and don'ts
Amy's dos and don'ts hit home:
Invest time in updating your profile regularly; it's basic but important. Be intentional.
Use a personal note when you're connecting with prospects and clients. It increases the odds of them responding, draws them into your profile, and sets the stage for a conversation.
People are usually on their phones when they scroll your profile. Your copy needs to be concise. Take advantage of SEO principles to make your profile more searchable. 
Don't treat your LinkedIn profile like a resume. While you do want to highlight your experience and career path, it's more effective to focus on the depth of your knowledge and willingness to engage. 
Don't update your LinkedIn profile or engage on LinkedIn only when you need it. Consistency is key.
Don't send scripted or bot-like messages from your profile. It turns off potential prospects. Avoid it at all costs.
Demonstrate your skills and abilities by building a profile that shows a future employer that you represent your current employer well. 
How to start LinkedIn conversations and move them into the real world
Amy tracks her notifications to view who's commenting on her posts. When a potential client commented on a post she'd shared, she replied to their comment and followed it up by sending a personalized connection request. 
After they connected, she created a personal message to let them know the type of work she does with clients in their industry. Then she asked if they'd be interested in a short introduction call. This person said yes and set up an appointment immediately. That first call turned into a second call to explore opportunities for them to work together. 
LinkedIn is a supporting tool in your toolbox. You have to take the initiative and move those valuable connections off LinkedIn. The goal is to qualify someone that you can work with in the future. 
Learn More About Amy Franko
In the realm of LinkedIn branding and sales, who do you most admire and why? Brynne Tillman is a long-time expert on LinkedIn and always has great insights. 
What are your top ten tips for someone looking to optimize their LinkedIn profile for sales – your golden advice set?
Be consistent.
Invest time to build your profile in a thought way.
Keep your audience in mind as you create and update your profile.
Post original content 3-5 times per week.
Reply to comments on your content.
Engage with others on a regular basis to provide thoughtful comments on their content.
Remember that all social media are tools to support your sales efforts, don't get bogged down in them.
Take LinkedIn connections into the real world where it makes sense.
Always be you, and always be professional.
Have the intention of building relationships and serving others; you will create long-term success on the platform. 
What are the primary considerations that companies should be aware of regarding their employees' representation on LinkedIn? Companies should have a LinkedIn page with relevant content for sales professionals to share with their prospects and clients. Additionally, assistance in the form of thought leadership and lead generation pieces can assist with helping a sales professional share the company's brand in a way that's professional and thoughtful. 
Do you believe companies should provide specific training for employees to utilize LinkedIn effectively? Should this be a standard part of a salesperson's induction/onboarding process? If the company is invested in using LinkedIn, yes, that's a strong strategy. At an individual level, a sales professional would benefit from investing in LinkedIn education, and it may be more beneficial to leverage a consultant or firm that specializes in LinkedIn. 
LinkedIn is constantly evolving. Are there any new features or strategies that you're currently delving into or recommend sales professionals should explore? Sales Navigator is a tool worth exploring for additional lead generation. 
How do you balance showcasing your hobbies and interests on LinkedIn, ensuring it complements your professional brand? I showcase hobbies and interests in the Experience section of LinkedIn, and I also showcase volunteer board work through engagement on posts. My boardwork complements my professional brand and it's a nice way to have additional ideas to share and comment on.  
For listeners eager to learn more, what's the best way to connect with you on LinkedIn or other platforms? My LinkedIn Profile is www.linkedin.com/in/amyfranko. Listeners can also visit amyfranko.com for free resources and original content.
Share This Episode, Choose Your Platform!