Transform Your LinkedIn Profile from Resume to Resource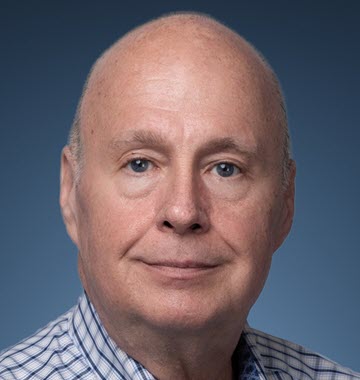 Bob Woods
Bob Woods was one of the first people on LinkedIn… literally. He joined in December 2003 when LinkedIn was just a few months old — he's member number 74,899! — and uses his experience to train on all things LinkedIn and social selling.
Bob has trained sales professionals to effectively use LinkedIn and other tools to start sales conversations with qualified buyers. Companies trained include Experian, Penn Mutual, State Street, Fiserv, Triose, and UPS.
Our Mission Is To Change The Negative Perception Of Sales People
Our Vision Is A World Where Selling Is A Profession To Be Proud Of
Aside from LinkedIn, for most salespeople, there's no other place on the internet where a salesperson can have a personal landing page about themselves and what they do. It's becoming more common for potential clients to research before they buy. 
And if you're showing up poorly in a Google search, you're out of the game before you knew you were in it. You could lose sales because you have a poor LinkedIn profile. So what do you do? Bob Woods shares his strategy in this episode of Sales Reinvented. 
Outline of This Episode
[1:26] Is a compelling LinkedIn profile important?
[4:54] The elements to leverage on your LinkedIn profile
[9:10] How to tell your professional story on LinkedIn
[10:32] How to weave your unique voice into your profile
[11:48] How often you should update your profile
[13:29] Tools to measure the impact of your LinkedIn profile
[15:09] Bob's top three LinkedIn profile dos and don'ts
[18:33] Transform your LinkedIn profile from resume to resource
An audience of prospects
You need to build "Know, like, and trust" by attracting, teaching, and engaging with your audience. How do you attract the right people? By changing the philosophy of your profile. Most people use it as a resume. And while LinkedIn will always be a recruitment tool, its usefulness extends far beyond a resume.
Salespeople need to convert profiles from a resume to a resource. Brand yourself as THE expert and thought leader in your industry. You want to be the go-to person in your niche. The best way to start the process is with your LinkedIn profile.
The elements to leverage on your LinkedIn profile
There are five overall areas that Bob recommends you focus on carefully crafting for your profile:
The headline: Concentrate on who you help, how you help them, the results you help them achieve, and the services you offer. You can't say "Account Executive at [insert company name]." This tells your customer absolutely nothing and will likely turn them off.
Your profile picture:

 

Use a photo that looks like you now and the way you'd be seen if you were working in public. Don't use a photo in a three-piece suit if you do business in a Polo shirt. Look like

 

you.
The profile banner: The banner needs to accurately tell the person about you and your company. Use the company colors, etc.
Your employer(s): Link the experience section to the LinkedIn page of your company so your company logo appears alongside it. It looks more professional.
Your education: If you have a great education, make sure the logo from their page appears next to your college (or it feels less valid).
When you think about the "about section" use it to talk about your audience—at least initially. Identify who you're talking to and a problem they might be facing. Offer them some insights and tips they can implement without having to contact you. You're building through leadership.
Share how you and your company can help them. Only then should you insert a call to action with your contact information. You can even use a Calendly Link.
Your featured section should be comprised of educational videos, PDFs, posts, external articles, etc. so people learn something from it.
If you're struggling with how to build out these sections, listen for some great ideas!
How often should you update your profile?
Your profile is like a grocery store. Some things can sit on the shelf for a while. Other things must be constantly refreshed (produce, dairy, meat, etc.). The featured section must constantly be restocked with things people need to consume. So share content consistently. 
The rest of your profile is like canned goods. You need to update the other sections of your LinkedIn profile every 1–3 months depending on the industry you're in. If you need to update something, do it. This is what keeps a profile fresh and up to date. 
From resume to resource
Bob works with a financial services company. The challenge for any financial service professional is standing out in a crowded market. 
That's why Bob helps people transform their LinkedIn profiles from resumes to resources. He has them talk about who they help, how they help them, the results they achieve, and the services they provide. 
Financial professionals offer widely varying services. If you have a niche, spell it out. Some people only work with physicians or people with a high net worth. 
Bob concentrates on the headline, about section, and featured section, and talks about their experience. When you convert your profile from a resume to a resource, you will stand out. Make thought leadership status your goal. 
Learn More About Bob Woods
Are there any definitive guides or resources you recommend for crafting an effective LinkedIn profile? Our library (which is free to sign up for) has resources for all stages of social selling and help for your LinkedIn profile, among many other LinkedIn-related topics. https://socialsaleslink.com/library.
In the realm of LinkedIn branding and sales, who do you most admire and why? I can't deny that I admire my partner, Brynne Tillman, the most. She was at the forefront of this movement and is still one of its primary voices. This was proven recently as she was selected as one of LinkedIn's newest [In]siders for sales, so her content will be prominently shown throughout LinkedIn over the next year.
What are your top ten tips for someone looking to optimize their LinkedIn profile for sales – your golden advice set?
Professional Profile Photo: Choose a photo that represents you authentically yet professionally. Ensure it's clear, shows you during a typical workday, and resonates with your personal brand. Avoid group photos, overly casual selfies, or images with alcohol.
Custom Cover Banner: Your cover banner is prime real estate. Use it to reflect your company's branding, highlight key achievements, or showcase products/services. 
Impactful Headline: Your headline should quickly capture users' interest. It should include who you help, how you help them, the services you provide, and the results you bring. Make sure it's not "Account Executive at XYZ Company."
Engaging Summary: The About Summary shouldn't be about yourself in sales. It should be about your customer. Start with identifying who your customer is and the reason why they might be visiting your profile, but do it in an engaging way that draws them in. Then provide some value-agnostic tips or advise they can use right away. This builds you up as a thought leader and expert in your mind. Then, share a little bit about how you can help, ask for the call, and provide contact information.
Experience Section: This is where you get to tell your story with your current position. Most everyone has a story about how they've gotten to where they're at now… so, tell it! At the same time, focus on how your story helps your prospects when they come on board as clients.
Engage with Content: Remember that content, including your comments on other people's shares, is now prominently shown in your profile. So, regularly share, comment on, and like industry-related content. This positions you as a thought leader and go-to expert in your field, , keeping you top-of-mind for potential clients. The really good shares where you have lots of engagement can go into your profile's Featured section, too.
Interests: Showcase your broader interests and achievements outside of work. Avoid mentioning high school or irrelevant volunteer experiences. Highlight any unique educational backgrounds or significant volunteer roles that can serve as conversation starters.
Skills and Endorsements: List your most crucial that customers will be interested in seeing (not your "excellent closing skills," etc.) and seek endorsements, especially from credible people in your field and satisfied customers. This provides social proof of your expertise and helps with search engine optimization.
Recommendations: Recommendations act as testimonials. These not only show that other people value you, your company, and the value you provided to them, but they're also "social proof" that can speak for you when you can't speak for yourself repeatedly.
Highlight Accomplishments: Showcase honors, awards, projects, publications, and languages. Focus on external recognition, avoid bragging, and ensure the accomplishments are relevant to the value you provide your customers. 
What are the primary considerations that companies should be aware of regarding their employees' representation on LinkedIn? Companies should consider the mere fact that their employees are using LinkedIn, and that's a good thing for them. Too many businesses (even nowadays) don't want their employees using LinkedIn because they can't control the message. So, companies must provide guidance on using it and the resources employees require to use it effectively.
Do you believe companies should provide specific training for employees to utilize LinkedIn effectively? Should this be a standard part of a salesperson's induction/onboarding process? Every employee should have specific training for LinkedIn so they can effectively help to promote their company's message in an effective way to their connections. As salespeople need to take things farther, salespeople need to have specific social-selling training for LinkedIn so they can effectively begin sales conversations directly from the platform without being salesy.
Can you share some case studies or examples of how a well-crafted LinkedIn profile has significantly impacted a company's sales or networking capabilities? Our biggest client, a major financial services company, has been with us for several years now. We provide them with not only LinkedIn profile makeover services, but full training on how to use LinkedIn for them to start conversations surrounding helping people with their finances. I've done everything from start brand-new profiles for their people to fine-tuning already good profiles to take them to the next level. The fact that they've been with us for so long shows that we've helped them (and their people) with starting those conversations speaks to the impact we've had on their sales and networking capabilities. 
LinkedIn is constantly evolving. Are there any new features or strategies that you're currently delving into or recommend sales professionals should explore? LinkedIn's Creator Mode is finally at a point where it can be effective for salespeople to use to build connections and start sales conversations. I definitely recommend using it in general, and utilizing all of its features effectively.
How do you balance showcasing your hobbies and interests on LinkedIn, ensuring it complements your professional brand? Demonstrate how these hobbies and interests benefit your prospects once they come on board with you. If you're in a leadership position with a charity, for example, talk about how this experience helps your customers because you're able to take charge and lead them to whatever conclusion it is they seek from you, while at the same time demonstrating listening skills and group dynamic management to ensure success.
For listeners eager to learn more, what's the best way to connect with you on LinkedIn or other platforms? My LinkedIn profile is at https://linkedin.com/in/bobwoods, and they can also learn more about me at https://socialsaleslink.com/bob.
Share This Episode, Choose Your Platform!