Episode #376: Sandra Long
How to Balance Professionalism and Vulnerability on LinkedIn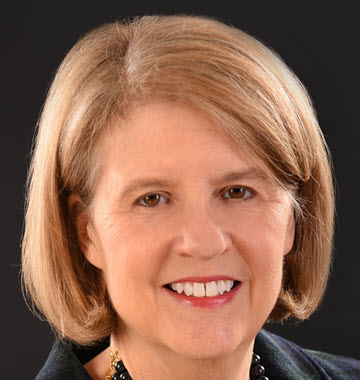 Sandra Long
Sandra Long is the author of the best-selling book "LinkedIn for Personal Branding: The Ultimate Guide," and the first speaker to tackle LinkedIn as a topic on the TEDx stage. Sandra is a pioneering B2B sales leader. She now guides sales and executive teams to success with LinkedIn.
Our Mission Is To Change The Negative Perception Of Sales People
Our Vision Is A World Where Selling Is A Profession To Be Proud Of
There's no question that LinkedIn has become a valuable tool for salespeople to build their brands. But how do you find the right glance of professionalism and vulnerability? How do you allow your personality to shine and remain authentic while still building your business? Sandra Long shares her professional opinion in this episode of Sales Reinvented. 
Outline of This Episode
[0:56] Is a compelling LinkedIn profile essential?
[1:28] The elements to leverage on your LinkedIn profile
[2:25] How to tell your professional story on LinkedIn
[5:07] Balancing professionalism and personality
[8:55] How often should you update your profile?
[11:25] How to measure the impact of your LinkedIn profile
[12:54] Sandra's top LinkedIn profile dos and don'ts
[15:44] Your LinkedIn profile is your foundation
Balancing professionalism and vulnerability 
In the last 4–5 years, especially since the Covid pandemic, people have become more comfortable talking about topics that used to be off the table. People are embracing vulnerability and sharing both personal and professional challenges on social media. Sandra has noticed that people who embrace vulnerability tend to get more recognition and results. 
You get to decide how you want to come across. What will your industry care about? People like to do business with people they like. You're allowed to have a personality and be yourself. It will attract the right people. But how do you find balance? It starts by deciding what you're comfortable with. 
Don't be afraid to share personal stories
I recently posted that my father suffered an accident and broke his neck in three places. Thankfully, he's not paralyzed and is recovering. But for 6–8 weeks, I was distracted at work and wasn't responding at my normal pace. I felt like I was letting people down. 
So I posted on LinkedIn and apologized for my lack of responsiveness. I received an outpouring of warmth and support. I never would've felt comfortable sharing something that personal a few years ago. 
Sandra emphasizes that we are building a community on LinkedIn. Your community wants to know and understand you. Sharing personal stories can give them perspective about you. You aren't divorced from who you are as a person when you're at work. 
How often should you update your profile?
Many people fail to keep their LinkedIn profile up-to-date. You should revisit it as much as you possibly can. You can't establish a personal brand and then place it on a shelf. Sandra constantly updates her profile. Your profile tells your story, so when your story changes, update it. Give people the next chapter of your story.
Your LinkedIn profile is your foundation
Sandra had a client who worked in commercial real estate. She helped everyone in the company rewrite their profiles. The challenge was to get new meetings with prospects they hadn't yet connected with. 
This client reached out to a prospect through LinkedIn as an alum. Because they attended the same school, he was able to get someone to look at his profile. This got him meetings with his target company. He was able to get business because he'd taken the time to flesh out his profile.
Your profile sells for you. It helps you be visible and convinces people that you're the right person to work with them. 
How can you measure the impact of your LinkedIn profile? What are some of Sandra's dos and don'ts? Listen to the whole episode to learn more.
Resources & People Mentioned
Connect with Sandra Long
Learn More About Sandra Long
Are there any definitive guides or resources you recommend for crafting an effective LinkedIn profile?" 
Here are two articles that should prove helpful. 
I also wrote the book "LinkedIn for Personal Branding: The Ultimate Guide," which is an Amazon best-seller. There are 9 full chapters specifically about optimizing the profile. Additionally, there are a few chapters on positioning and branding, one about networking, and seven focused on content.
In the realm of LinkedIn branding and sales, who do you most admire and why?
There are so many experts now and each one offers their unique perspective and insights. Some things are universal, but I still find variation among the top experts. I tend to think that the top LinkedIn books on Amazon are great resources, and these books also give you a great sense of the expert's unique perspective. My favorite expert for leveraging LinkedIn for sales prospecting is Brynne Tillman, but there are many other top-notch experts around the globe. In fact, I keep in touch with dozens of the top global LinkedIn experts to stay up to date and connected with the top thinking.  We have an outstanding expert community. I also admire my clients who have adopted LinkedIn strategies for their businesses. I feel lucky to work with such amazing companies.
What are your top ten tips for someone looking to optimize their LinkedIn profile for sales – your golden advice set?
Embrace clarity. Be clear about who you are trying to attract and impress. Write your profile with that person in mind. Take time to clarify your exact positioning. This upfront planning will guide you as you create or update your entire profile.
Be friendly. Write in the first person using the word "I."  Be sure to do this but not come across as boastful.  Upload a photo with a friendly smile.
Show you are helpful and can provide real value.  Demonstrate how you help clients in your profile.  You can write about this in the About and Experience. This can be in your headline too. Consider other creative ways to display your helpfulness to your clients. For example, leverage the featured section and background banner more explicitly.
Optimize language selection. In addition to writing in the first-person tense, determine the best keywords and phrases that best represent you, your brand, expertise, and skills. Use them in your headline and throughout your profile. People will use these words to find you or to craft their opinion of you once they have arrived at your profile. 
Leverage the visual. Create or source a background banner that coincides with your brand, positioning, and how you help customers.  Upload media or links to the newer Featured section as another way to visually demonstrate your value.
Be easy to find. Make your LinkedIn profile easy for viewers to find on both LinkedIn and Google. The first step is to have a very complete profile.  Customize your LinkedIn URL with your name only, removing assigned numbers. Select the best skills for your expertise. Next, go into your settings and make sure your public profile is visible to all. 
Always authentic.  Be you. Be your best professional self. If you are tempted to use AI, be sure to convert the words so they become your own. Your unique self and brand attributes will attract the right clients for you. 
Be easy to contact.  Put your contact information in the Contacts Info section and at the bottom of your About essay.  Countless LinkedIn users forget to do this one easy step.
Use the Services Page. Freelancers should set up a services page. Include your specific services, relevant media, and descriptions.  Ask your clients for reviews directly on this page. This adjacent page is another way you may be found by people seeking your services.
Share Recommendations. Ask your clients for a written testimonial on LinkedIn. Be sure to also give recommendations to your colleagues, partners, and vendors. Recommendations will appear on both parties' profiles, so they are very valuable for all concerned.
What are the primary considerations that companies should be aware of regarding their employees' representation on LinkedIn?
The profile is owned by the employee. If a company branding initiative is undertaken, it's important to handle it properly so that the team is inspired and enthused. They need to understand the value and beneifts for themselves as well as for the company.  When executed well, the vast majority of employees will be eager to share brand messaging, images, and videos on their individual profiles. The teams that I have worked with are thrilled to have updated personal profiles while at the same time better representing their employers. 
Do you believe companies should provide specific training for employees to utilize LinkedIn effectively? Should this be a standard part of a salesperson's induction/onboarding process?
Yes. Companies teach their sales employees about the products, services, and company values.  Why not help them display the best of their professional selves online too?  Why not teach them to find prospects, engage, and impress more efficiently and effectively?
This is something my company does with our clients frequently. It is a very positive experience for the sales team and terrific for new hires. We also do this a lot with companies that acquire other organizations. This really helps the team's gel together and learn about the new company. You also really want the branding to be consistent and up to date. This is one of the primary things we do at Post Road Consulting, and I can say that teams love this validation that their online presence is uniquely connected to their employers. 
Can you share some case studies or examples of how a well-crafted LinkedIn profile has significantly impacted a company's sales or networking capabilities?" 
I remember doing a LinkedIn profile training class in Hartford a few years ago. We did a comprehensive customized program, and everyone made significant changes to their profiles. Part of the process was adding in the best keywords.  One week after the class, the CEO called to tell me they got a new client specifically because of the new keyword in one of the profiles. A company in Ohio reached out to the individual insurance agent via LinkedIn because they wanted that very specific skillset for a new project in Connecticut. They ended up selling new insurance to this prospect. This is one of my favorite stories about the power of a LinkedIn profile and a specific keyword, but there are many more.
LinkedIn is constantly evolving. Are there any new features or strategies that you're currently delving into or recommend sales professionals should explore?
Most sales professionals still need to learn the basics of building strategic selling network. Just because you have 500 connections, it doesn't mean they are the right ones. The LinkedIn profile and the network are the foundations of success for salespeople.  The salespeople need to learn about searching, content engagement and effective messaging that is not spam like.  
Upgrading to LinkedIn Sales Navigator is a great idea for reps and teams who have mastered the basics well. Also, those that are more advanced can benefit from newer features like Creator Mode. I advise my clients to walk before they run.
How do you balance showcasing your hobbies and interests on LinkedIn, ensuring it complements your professional brand?
Today's best profiles incorporate an element of personalization including hobbies and interests. It makes us more interesting, human, and relatable. I prefer to see this kind of information within the About Section. For some people, it can be more of a major theme and woven into their professional story. 
For listeners eager to learn more, what's the best way to connect with you on LinkedIn or other platforms? 
LinkedIn is always number one for me. Find me at:
Share This Episode, Choose Your Platform!