The Basics of Asking for Referrals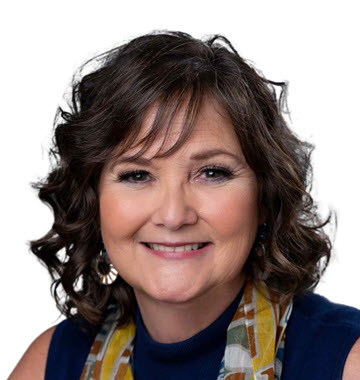 Liz Heiman
Liz Heiman is the Sales Operating System Architect and the founder of Regarding Sales.  Liz guides "Ready-to-Scale" founders and CEOs to take the chaos out of sales so they can create a more sustainable growth strategy that strengthens the pipeline and streamlines their process to increase revenue on a predictive basis.
Our Mission Is To Change The Negative Perception Of Sales People
Our Vision Is A World Where Selling Is A Profession To Be Proud Of
As a sales leader, you want to prepare for every step of the process. Because negotiation is so far down the sales funnel, it would be a shame to be unprepared and lose a deal because you weren't prepared. Preparation allows you to think strategically. It also makes you look professional. Someone's business was important enough for you to take the time to prepare. So how do you prepare strategically? And what does it take to have a successful negotiation? Learn more from Kristie Jones in this episode of Sales Reinvented! 
Outline of This Episode
[0:58] What are referrals? How do they work in sales?
[1:43] Common mistakes salespeople make asking for referrals
[2:43] How salespeople can leverage social media to generate referrals
[5:20] Liz's advice for those exploring referral-based selling
[6:47] How to measure the success of a referral program
[8:49] The right way to ask for client referrals
[11:05] Best practices for asking for referrals
[13:48] The role technology plays in referral selling
[15:10] Liz's top 3 referral selling dos and don'ts
[17:06] Don't be afraid to take a creative approach
How salespeople can leverage social media to generate referrals
Liz loves Brynne Tillman's method of using social media for lead generation. Brynne will look through the clients that she knows are happy with her and looks at their connections. Who would be a good fit to work with? Then she'll go to that client and ask them for introductions.
Another strategy is to look at companies or people you've identified as a target and look to see who they know that you might know. You can then see if that common connection would give you an introduction. Make sure the connections know why you want an introduction.
Liz points out that many people don't use LinkedIn to build their network and it's a huge mistake. Connect with everyone you know because you never know who they're connected with.
Liz's advice for those exploring referral-based selling
Liz recommends starting with people you think will be your best referrers. Do you want to call on existing clients? Do you have an existing client base? If not, who could refer business to you that you have credibility with? Write down what you want to say and how you want to say it. The more clear you are, the easier it is to do it. Build it into your process so that it's comfortable and repeatable.
When Liz asks for a referral, she says something like, "I see that you are connected to so-and-so. I think that they could use my services. Do you think that's true? Would you be willing to introduce me?" It isn't pushy nor does it put the work on the person she's asking.
She points out that you should ask for a referral any time that it seems appropriate, usually when you're engaged with the client and they're happy. The biggest mistake is not asking for a referral. According to Joanne Black's research, 97% of people, when asked, would give a referral if they liked the service and were happy with the company that they worked with. Yet on average, only 3% of customers are asked for a referral.
How to measure the success of a referral program
Referrals should be one of your lead sources. Liz not only tracks referrals but also tracks who referred that person. If you are tracking lead sources, you can track them through the client, account, and opportunity. You need to see what closes and keep your client apprised of the process so they aren't out of the loop. 
Learn More About Liz Heiman
Are there any books, podcasts, or classes on Referral Selling that you recommend?
In the field of 'Referral Selling' – Who do you most admire and why? Joanne Black has been a thought leader on referral selling for decades.  Her books, course, and talks are amazing. I have been through two of her course.  
Brynne Tillman is another person to follow. She has been at the forefront of using LinkedIn as an effective tool for referral selling.
How can salespeople track and measure the success of their referral program? Make a plan, keep track of the referrals you requested, and keep the lead source in your CRM. If "referral" is one of your choices, make a place for the name of the person who provided the referral.
What are some common reasons why customers may not provide referrals, and how can salespeople overcome these obstacles? Sellers expect the referrer to do the work.  "Do you know anyone who might need _______?"  the answer is typically "I can't think of anyone."  Instead, ask for introductions to specific people using LinkedIn to do your research.  Or instead of asking for a referral right now say something like, "If you hear someone say ____________, please send them to me. I can help."
What is the difference between a referral, an introduction, and a lead? A lead is someone you have identified as someone who might buy from you.  They could be someone who interacted with content on the website, it can be someone you met, it could be someone at another division of a company you are working with or someone from a list you identified as a good target, or it can be someone who someone else suggested you talk to.
The difference between an introduction and a referral depends on how you do things at your company.  A referral is someone that someone else thinks you could help.  That can come with an introduction or a suggestion that you call that person and use my name.   Some companies have referral programs with specific criteria for referrals that they will pay a referral fee for.
How do you determine which customers to target for referrals, and what are some effective strategies for reaching out to them? You only ask for referrals from customers who you know are happy and who you interact with regularly.  Start a conversation by making sure things are working well for them, then you can ask for a referral. You can also look at their LinkedIn and ask for introductions to specific people they know.
What are some potential risks or downsides to relying heavily on referrals for new business, and how can sales teams mitigate these risks? The upside is that referrals have a higher return on investment. They are more likely to buy, they buy more quickly and they spend more money as a rule.  Some people sell exclusively by using their network to get introductions.  That doesn't work if you don't stay in touch or you don't have good relationships.
Finally, what advice would you give to salespeople who are looking to launch a referral program or improve their referral generation skills?  Write out your plan.  Be proactive about the research and outreach.
Share This Episode, Choose Your Platform!