Episode #344: Jamie Crosbie
The Right Way to Ask for Client Referrals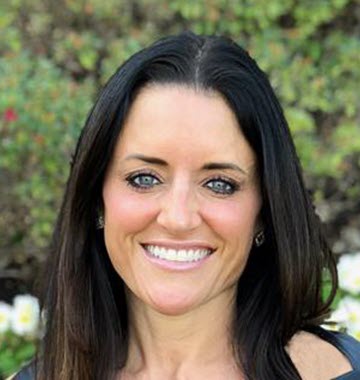 Jamie Crosbie
Jamie Crosbie is a highly accomplished senior executive and motivational speaker with expertise in sales leadership, talent acquisition, and management. She has achieved significant revenue growth, managed large sales teams, authored books, and consults in sales talent acquisition, strategic planning, and Peak Performance Mindset® Workshops. Jamie's workshops help companies set new sales records and create a more positive sales environment.
Our Mission Is To Change The Negative Perception Of Sales People
Our Vision Is A World Where Selling Is A Profession To Be Proud Of
People who refer someone to you are your greatest advocates. When you cultivate happy customers, you create an army of salespeople working for you. But how do you ask for referrals? Is there a certain time in the client lifecycle that's the best to ask? How do you let a referral source know they're appreciated? Jame Crosbie answers these questions—and much more—in the first episode of our new series on referral selling. Don't miss it! 
Outline of This Episode
[1:04] What are referrals? How do they work in sales?
[1:54] Common mistakes salespeople make asking for referrals
[3:28] How salespeople can leverage social media to generate referrals
[4:09] Jamie's advice for those exploring referral-based selling
[5:04] How to measure the success of a referral program
[6:12] Best Practices: The right way to ask for client referrals
[8:48] The role technology plays in referral selling
[9:42] Jamie's top 3 referral selling dos and don'ts
[11:48] Why adding value should be your #1 priority
Common mistakes salespeople make asking for referrals
Jamie points out that people don't usually ask for referrals at the right time. You can't ask for a referral until you've proven the value of your product or service. The other mistake is not asking for a specific referral. You can't say, "If I can help anyone else, just let me know."
Instead, identify your ideal client profile and ask them if there's anyone else in their organization or network that you can add value for. The last mistake Jamie often sees is that salespeople neglect to let their clients know that they appreciate their referral. That's why Jamie advocates for a referral fee program.
How salespeople can leverage social media to generate referrals
You have to be a thought leader in the space where the people you're trying to attract live. That lends you credibility. It might be posting blogs on LinkedIn or sharing marketplace data related to your industry or field. Maybe you're a guest on a podcast. But you have to share things so they see you as a leader in your space.
Best Practices: The right way to ask for client referrals
Start with a strategy: Develop relationships with people who also seek out your ideal client. Put together a referral program, fee structure, and strategically go after those relationships as if they were a client for you. They become part of your sales team.
Jamie likes to share testimonials and case studies with clients. She'll then say something like "I'd love to add value like this to your network as well." You must always make sure the conversation is geared toward adding value for their business.
In every piece of positive communication, ask these questions:
How else can I add value for you?
Who else do you believe I could impact?
Always ask for the opportunity to make a bigger impact. Identify who has a similar client profile and get a touchpoint and strategy in place.
Secondly, stay in communication with your clients but avoid making every conversation about asking for a referral.
How to measure the success of a referral program
86% of Jamie's business is from referrals. It's significant. But she's well aware that it takes time to build referral-based sales. But Jamie also looks at client growth. Why? Your ICP might be a regional sales manager. That person's organization may have 10+ other regional managers all working through different circumstances. Maybe one of them is about to be promoted. How could you impact them or their growth?
What are Jamie's top 3 referral selling dos and don'ts? Why is offering value her #1 priority? Listen to the whole episode to learn more!
Learn More About Jamie Crosbie
Are there any books, podcasts, or classes on Referral Selling that you recommend? No More Cold Calling by Joanne Black.
In the field of 'Referral Selling' – Who do you most admire and why? Alice Heiman – She is amazing at connecting the right people and truly caring about making an impact
How can salespeople track and measure the success of their referral program? Measure % of business that comes from referrals and client retention of those referrals
What are some common reasons why customers may not provide referrals, and how can salespeople overcome these obstacles? Either they don't see the value, you didn't ask, or it was a matter of taking the time. In regard to time, offer to send the client the email they can use to make the introduction. 
What is the difference between a referral, an introduction and a lead? A referral is vetted on both sides and truly recommended, an introduction/lead is just passing along someone's information. 
How do you determine which customers to target for referrals, and what are some effective strategies for reaching out to them? Target customers in which you have provided value and achieved success and simply ask how else you can add value for others in their company and network – remind them of your ICP.
What are some potential risks or downsides to relying heavily on referrals for new business, and how can sales teams mitigate these risks? It is critical to balance referral selling with your own outreach of new opportunities.
Finally, what advice would you give to salespeople who are looking to launch a referral program or improve their referral generation skills? Consider who has a similar ICP and develop a strategy around building a referral program that attracts those clients.
Share This Episode, Choose Your Platform!