Episode 168: Brynne Tillman
How to Maximize Sales Productivity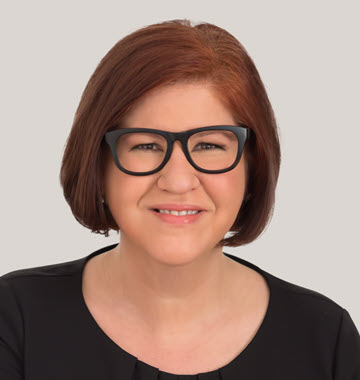 Brynne Tillman
Brynne Tillman is the LinkedIn Whisperer and CEO of Social Sales Link. For over a decade she has been teaching Entrepreneurs, sales teams and business leaders how to leverage LinkedIn for social selling. As a former sales trainer and personal producer, Brynne adopted all of the traditional sales techniques and adapted them to the new digital world. She guides professionals to establish a thought leader and subject matter expert brand, find and engage the right targeted market, and leverage clients and networking partners for warm introductions into qualified buyers. In addition, Brynne is the author of The LinkedIn Sales Playbook, a Tactical Guide to Social Selling.
Our Mission Is To Change The Negative Perception Of Sales People
Our Vision Is A World Where Selling Is A Profession To Be Proud Of
How can the average sales professional leverage their time to maximize their sales productivity? There doesn't seem to be enough time in the day to get everything done and manage to meet their sales quotas. In this episode of Sales Reinvented, Brynne Tillman is here to share what productivity looks like for her.
Brynne is the CEO of Social Sales Link and has mastered the art of marketing and sales on LinkedIn. She's transforming the way professionals grow their business by taking social media sales to a whole new level. Her unique insight into the social world will leave an impact on you—so don't miss this episode!
Outline of This Episode
[0:20] Paul introduces Brynne Tillman.
[1:20] What is productivity?
[3:30] How can a salesperson improve day-to-day?
[6:00] Characteristics of a productive person
[8:15] Tools, tactics, and strategies to put in place
[11:30] Top 3 Do's and Don'ts
[14:20] Favorite Productivity Story
Do what you love—and everything in-between
Brynne points out that the average salesperson usually has an engaging personality. They can be charming, can build relationships quickly, and excel at small talk. But they don't always know how to make the best use of their time. Many focus on the aspects of the job that they love but struggle to engage in the part of the process that converts to money.
So how does one remedy that? 
Start by identifying what you love and excel at. Then identify the gaps—where do you struggle or lack confidence? Schedule time to learn and begin to excel at the items on your to-do list that are a downfall. Get organized, schedule everything, and find someone to keep you accountable to do those things.
Maximizing sales productivity day-to-day
Brynne's number one tip? Live and die by your calendar. Schedule everything from meetings to simple follow-up calls. If you don't schedule it, you'll likely forget it. She recommends a nifty tool, Boomerang for Gmail. You can mark certain emails to get moved to the top of your inbox at specific dates and times. It's one of her favorite productivity tools.
Not everyone is gifted with the traits needed to be project managers, yet we are all project managers. She recommends making small behavioral changes. If you've already identified what you don't excel at, don't shout it to the world. Don't let your negative words become a self-fulfilling prophecy. Instead, be open to learning, growing, changing, and adapting.
You aren't a real company until you incorporate a CRM!
A Customer Relationship Management (CRM) System is something Brynne strongly believes every business needs to have in place to be productive and profitable. Don't underestimate the usefulness of a great system—it can be your biggest productivity asset. They usually incorporate tools to give you reminders and help keep you on task for every step of the sales process.
Find the right tech that supports the habits of a salesperson. It doesn't have to be expensive. Brynne recommends Nimble as an affordable CRM for any business to start with. Her favorite CRM is SharpString, which has a Chrome plugin you can integrate to keep you on task.
For more tools, tactics, and strategies—listen to the whole episode!
Stay in front of your prospects
Bookmarks are something that everyone is familiar with and uses to some extent, but Brynne takes it to the next level. As she comes across connections or prospects on LinkedIn, she'll add their information into a bookmark folder. At any given time she could have up to 80 people added into the folder.
If she comes across an interesting blog post or article, she'll open every single one of the profiles that are saved in the bookmark. She writes a short but personal note and sends the article their way. It's a unique way to provide value and allows her to stay at the forefront of their minds.
It's a genius way to leverage the tools available. She landed a new client within 20 minutes of giving the tactic a shot. Don't be afraid to try something new and innovative, you never know if it will help you land your next customer!
Resources & People Mentioned
Connect with Brynne Tillman
More About Brynne Tillman
What was the last book you read?
Gap Selling by Keenan
Who / What inspires you?
Having conversations around business development. The who is a very long list. Sales gurus like Keenan, Jeb Blount, Shari Levitn, Deb Calvert, Melinda Emerson, Lori Richardson and I am COMPLETELY inspired by Will Dennis of Unscripted Productions (my improv teacher)

Are there any aspects of your own productivity skills that you are working on improving at the moment?
Continuing to use my CRM to its fullest potential
Hobbies, Interests?
Improv and conversations/debates about sales processes
How can our listeners contact with you?
LinkedIn
Share This Episode, Choose Your Platform!