Episode #170 – Barb Giamanco
How to Become a Productive Sales Professional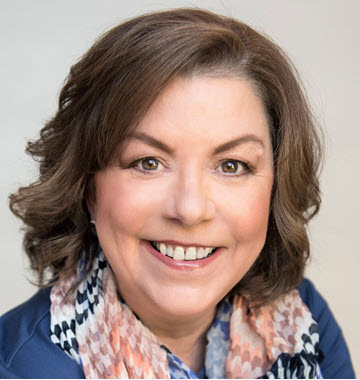 MEET
Barb Giamanco
Barb Giamanco heads up Social Centered Selling where the mission is to ignite sales transformation, and she is known for telling salespeople to Ditch the Pitch! Barb is the best-selling author of "The New Handshake: Sales Meets Social Media", the first book written on social selling. As a long-time evangelist for women in sales, she hosts the Conversations with Women in Sales podcast.
If you're ready to move away from destructive habits and become a productive sales professional, where do you start? Are there daily nuisances distracting you and dividing your focus? In this episode of Sales Reinvented, Barb Giamanco joins Paul to help you get down to the root of your struggles and delivers some tips to get you started!
Barb Giamanco is the founder and CEO of Social Centered Selling. She's all about helping salesmen and women find transformation and start reaching sales goals. One of her career goals is to encourage more women to become sales professionals. If you're looking to jumpstart your sales productivity, listen to this transformative episode!
Are you ready to learn how to become a productive sales professional? @barbaragiamanco joins Paul in this episode of @SalesReinvented to share her best advice on becoming more productive. #SalesReinvented #Sales #Productivity
Click To Tweet
Outline of This Episode
[1:05] What is productivity?
[1:45] Why is it important?
[2:45] Sales Technology: Less is More
[6:50] Steps to improve day-to-day productivity
[8:45] You NEED to know your numbers
[11:50] Top productivity tools
[14:45] Top 3 Do's & Top 3 Don'ts
[17:35] Barb's favorite productivity story
When it comes to technology—less is more
Barb points out a stunning statistic: Salespeople are only using 15-20% of their time to engage in the sales process. Why? One reason is that companies expect their sales force to be data collectors. But should that really be their job? Probably not. If you're in a leadership position, Barb advises reducing the administrative duties carried out by your sales staff.
She also notes that there is too much focus on a tech stack.
Eliminate apps, systems, and tools that don't integrate well into your CRM. Stop using unnecessary software that makes you constantly shift between platforms. A sales team needs to be allowed to focus on making phone calls, sending emails, and connecting with people on LinkedIn. If something distracts them from that, it's not worth using. 
When it comes to technology—less is more. To find out what that means, check out this episode of @SalesReinvented with guest @barbaragiamanco! #SalesReinvented #Sales #Productivity #TimeManagement
Click To Tweet
Knock out what you find most difficult
Are you ready to improve day-to-day productivity? According to Barb, it's all about planning. You must go into every day knowing what you're going to accomplish. Scheduling time to complete specific tasks is how you drive results. She takes Sunday evenings to plan each day of the upcoming week—and blocks time in her schedule.
She does not let anyone interfere with that time. She advocates protecting your calendar.
You need to prioritize your focus on what gets you closest to the cash. One way to do that? Knock out the difficult things first. Stop focusing your time and energy on the easy things that don't drive results. They can fall into place later—or even be delegated.
You better know your numbers
A good salesperson is focused, committed, and carries out the plans they've made for their schedule. Because in reality, if things don't get done, you only have yourself to blame. This is why it's beyond important to know your metrics.
How long does it take you to close a deal?
What is the average value of each opportunity?
How many opportunities do you need to hit your quota? 
Barb has run into many sales professionals who don't have answers to those questions. There is no excuse!You need to know on average how many calls, appointments, demos, etc. will get you to a sale. Take ownership and learn your numbers.
Barb's top suggestions to be successful
Here are Barb's top tips:
Eliminate distractions: Expounding on the "less is more" philosophy, one of Barb's "Do's" is eliminating unnecessary distractions. Remove all non-essential apps from your phone. Turn off notifications that drag you away from work you need to be focusing on.
Block similar activities: Do batch work for sales activities. You will be more productive when you aren't shifting focus from one task to another.
Use Templates for personalized outreach: Take advantage of templates that you create that can be used for personalized outreach. It will take some research, but gives you a handy framework.
Being a successful salesperson involves knowing how to solve the problem of your target market and offering them the solution. It takes time and diligence to learn how to do this well. Becoming more productive is one of the best things you can implement to become more effective.
@barbaragiamanco suggests eliminating distractions to become a more productive sales professional. To hear the rest of her suggestions, listen to this episode of @SalesReinvented now! #SalesReinvented #Sales #Productivity
Click To Tweet
Resources & People Mentioned
Connect with Barb Giamanco
Connect With Paul Watts
Audio Production and Show notes by
PODCAST FAST TRACK
https://www.podcastfasttrack.com
More About Barb Giamanco
What was the last book you read?
Talking to Strangers: What We Should Know About the People We Don't Know by Malcom Gladwell. Fascinating read on how all of us have hidden biases and make snap judgements and mistaken assumptions about people we do not know more often than we probably realize.
Who / What inspires you?
a. I'm inspired by stories of historical leaders who did great things in tough circumstances or who were very much ahead of their time. Queen Elizabeth I, Abraham Lincoln, Harriett Tubman, Benjamin Franklin and more.
b. In present time, I'm a huge Oprah fan and her Super Soul Sunday program, which inspires and motivates me to live my best life.

Are there any aspects of your own productivity skills that you are working on improving at the moment?
I continue to improve on how I "batch work" and do that work on specific days at specific times. For example, I do my podcast work – record the interviews, write the posts or publish them live – on Monday's and Friday's during specific time blocks. It improves productivity by being in the flow of completing similar work.
Hobbies, Interests?
Avid reader. Love walking with my dog, Lily. International traveler and avid foodie.
How can our listeners contact with you?
Call me: +1-404-647-4925
Connect with me on LinkedIn
Website
Blog