Productive Habits Every Salesperson Should Embrace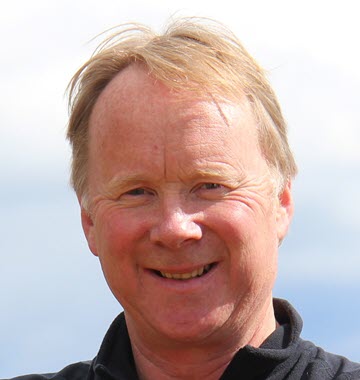 Chris Croft
Chris Croft has an Engineering Degree from Cambridge. He started his own training company in 1995, since when he has trained over 90,000 people face to face, and a thousand people a day watch his training courses on Lynda.com and LinkedIn Learning. He has courses on Negotiation skills and Sales Techniques, as well as Time Management, Project Management, and perhaps oddly, Happiness He has ten thousand subscribers on YouTube and a million views.
Our Mission Is To Change The Negative Perception Of Sales People
Our Vision Is A World Where Selling Is A Profession To Be Proud Of
Everyone can benefit from adopting more productive habits into their day, most especially salespeople. Meeting quotas involves staying on task and focused. They cannot afford the liability of distraction. To learn some key ways to develop productive habits, listen to this episode of Sales Reinvented with special guest Chris Croft!
Chris Croft hails from the United Kingdom and offers in-person training in project and time management. If you're not native to the UK, he offers courses on Lynda.com and has a popular YouTube channel. He's been a management coach for over 16 years, is an author, and an all-around expert in the field of time management—a core competency of productivity!
Outline of This Episode
[0:20] Paul introduces Chris Croft
[1:05] What is productivity?
[2:30] Why aren't salespeople productive?
[5:10] How to improve day-to-day productivity
[9:35] 7 tips to overcome procrastination
[13:05] Productivity tools to embrace
[17:00] Top 3 Do's and Top 3 Don'ts
[19:50] His favorite productivity story
Time management is a core habit sales professionals must develop
Salespeople are constantly barraged with choices. What activities that they engage in can vary greatly day-to-day. It's important to focus on the important things and do those well. But many sales professionals are flexible opportunists that are easily distracted—it's the nature of the job. So having a grasp of time management is essential to being productive.
Chris illustrates his point with a color-based time management model:
Red = Key time that you are doing productive things essential to your job.
Black = Administrative tasks that you want to minimize.
Blue = Things that are forgotten which may include planning, creating, thinking. Anything that is future-based.
The goal to being productive is finding a balance—a blend—of the three colors. All are things that do fall on your to-do list, but each with differing importance.
Productive habits begin with decluttering the mind
Chris advocates for completely emptying your mind so you can focus on the present moment. No one wants to be thinking about a project they need to work on while in a meeting with a client. So what do you do? Get a diary, journal, planner, etc. and write everything down. Write down every appt., every promise made, every follow-up call, and any tasks you need to remember.
In that same planner, Chris recommends creating an appointment with yourself every day. A half-hour time-slot for you to plan. His second tip is to never allow your calendar to get full. Save yourself an hour each day for small tasks (such as emails) that crop up throughout the day. Lastly, note whenever you need to complete a follow-up action such as calling a prospect back.
Chris talks about creating a master list and a daily to-do list and why it's important they must be different. Keep listening!
7 ways to beat procrastination
Chris believes a characteristic of a great salesperson is discipline, and disciplined people know how to overcome procrastination. He details 7 things you can begin to implement to procrastinate less:
Write a task in your planner so your mind isn't cluttered with trying to recall what you were supposed to do.
Leave whatever it is that you need to complete visible on your desk, so it's not "out of sight, out of mind".
Break a large task into smaller chunks so it's easier to complete.
Have a fixed work routine. Perhaps you call 5 people immediately every day.
Start the day with whatever is hanging over your head. Make the rest of the day easy.
Reward yourself when you knock out a difficult task! Chocolate, anyone?
Make sure you're getting enough sleep! A lack of energy will impact your productivity.
Chris outlines some other productivity tools he recommends, habits to develop, and his top 3 do's and top 3 don'ts. Don't miss his insight into productivity.
Blurring the lines between work and home
is allowed
Chris was on holiday in the Lakes District (in England) with his wife. They were walking their dog, and he got a work phone call. He answered it and happily scheduled some training courses. He wrote it in his planner, pocketed it, and continued with his vacation.
Many might criticize him for taking a work call while on vacation.
But to Chris, it was a complete win. He took a few minutes and scheduled something that he loves doing. Blurring the edges between home and work is okay! If you have to completely separate yourself from the work you do, maybe you're in the wrong job.
Because if you love what you do, it doesn't feel like work.
More About Chris
What was the last book you read?
Snowdrops by A. D. Miller
Who / What inspires you?
Curiosity – I want to understand everything
Are there any aspects of your own productivity skills that you are working on improving at the moment?
Fear. I still sometimes chicken out and lie to myself that I don't have time or that it's a bargain already.
Hobbies, Interests?
Dogs, playing the saxophone, and eating curry.
How can our listeners contact with you?
ChrisCroft.com
Share This Episode, Choose Your Platform!