Episode #174 – Lisa Magnuson
The Basics of Productive Pre-Call Planning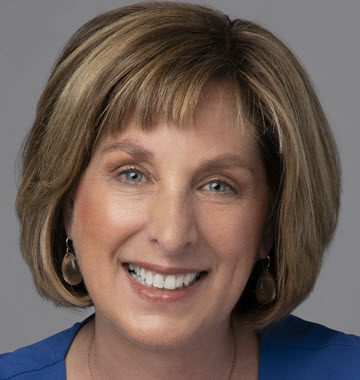 MEET
Lisa Magnuson
Lisa Magnuson works with Sales VP's and their teams to win 5X deals. She can point to over 350m in new revenue won with her clients.  She does this through her War Room Services, Top Line Account Training and Playbook work.  Lisa is the author of The TOP Seller Advantage: Powerful Strategies to Build Long-Term Executive Relationships and her new book, due out in January, is The TOP Sales Leader Playbook: How to Win 5X Deals Repeatedly. Lisa founded Top Line Sales in 2005.
Mastering pre-call planning is a stellar way for salespeople to become more effective in their jobs. Learning strategies to manage and foster your productivity can take you to a new level of success. Paul's guest today, Lisa Magnuson, shares what she believes is the key to being productive and successfully—and repeatedly—landing clients.
After years of experience in the sales industry, Lisa founded Top Line Sales in 2005. She is the author of multiple best-selling books on sales and one of the most effective coaches in the industry. Her business prides itself on helping you land seven-figure deals and cultivating a sales process that is productive, efficient, and effective.
Productivity management is key to becoming a successful salesperson. To learn more, listen to this episode of @SalesReinvented with special guest @Lisa_magnuson! #SalesReinvented #Sales #Productivity #TimeManagement
Click To Tweet
Outline of This Episode
[1:10] Lisa Magnuson's definition of productivity
[2:35] Why aren't salespeople productive?
[5:40] Attributes or characteristics of a great salesperson
[7:45] Productivity tools and tactics
[10:30] Top 3 do's and top 3 don'ts
[12:35] Favorite productivity story
Productivity management begins with effectiveness
A salesperson can often be efficient—they send emails and make phone calls in a timely manner. But the work means nothing if you are not effective. If your effort doesn't result in securing meetings (or the eventual sale) then you are not being productive. So how does a sales professional forge ahead and foster productivity? How do they begin to land sales? Keep listening for Lisa's take on the question.
To be a productive sales professional you must be effective and learn how to prioritize. For some practical tactics, check out this episode of SalesReinvented with special guest @Lisa_magnuson! #SalesReinvented #Sales #Productivity #TimeManagement
Click To Tweet
The importance of pre-call planning
Lisa recommends a process she calls 'pre-call planning' to help boost your effectiveness. In fact, she believes if you aren't doing pre-call planning, you are incapable of being effective. So what does pre-call planning look like? It begins with setting aside some time to systematically think about where you are in the sales process.
What do you want to accomplish?
What are the next steps? 
What could go wrong?
What will make the conversation a great experience for your client? Many salespeople don't take the time to engage in this process because it is time-consuming. They believe with their expertise and personality that they can wing it and come away with a win. Lisa states that you will be 20% more effective if you implement pre-call planning.
You must act with a sense of urgency
Lisa operates with a few key philosophies that she's found to be effective. One of those is how she manages her calendar. She does not let her schedule run her and never schedules back-to-back meetings or phone calls. After each meeting, she invests her time in follow-up actions that were discussed.
If you set aside that time while you are in the right frame of mind, you will knock out much more than if you have to go back hours or even days later to finish up tasks. The sense of urgency allows you to complete tasks as effectively as possible and important things won't get missed.
To hear her other philosophies on time-management and systems to have in place, listen to the whole episode!
SWOT Analysis and Relationship Mapping
Lisa's favorite productivity story relates to a client she worked with last year in the shipbuilding and repair industry. She helped the client do a SWOT analysis (a strategic planning technique to identify strengths, weaknesses, opportunities, and threats. They also did relationship mapping, while implementing other methodologies—it helped her client landed a $40 million contract.
The contract they landed wasn't even originally interested in working with them! But because of the effort they put forth, the research, and the pre-call planning, they went front a long-shot to a sure thing. Within the first 90 days of working with that client, they referred someone else to work with them! It's just one of Lisa's proven strategies for landing sales.
Listen to the whole episode for more productivity management strategies and tips!
Find out how a SWOT Analysis and Relationship Mapping can help you become more productive in sales in this episode of @SalesReinvented with @Lisa_magnuson! #SalesReinvented #Sales #Productivity #TimeManagement
Click To Tweet
Resources & People Mentioned
Connect with Lisa Magnuson
Connect With Paul Watts
Audio Production and Show notes by
PODCAST FAST TRACK
https://www.podcastfasttrack.com
More About Lisa Magnuson
What was the last book you read?
The Perfect Close Workbook by James Muir.
Who / What inspires you?
Jill Konrath and her ability to connect with her audience.

Are there any aspects of your own productivity skills that you are working on improving at the moment?
Always! – learning how to tell better stories. This might not seem like a productivity skill but developing stories takes me a lot of time.
Hobbies, Interests?
I love to read – average 30 books a year.
How can our listeners connect with you?
Listeners can connect with me at www.toplinesales.com.