Episode #374: Elinor Stutz
How to Build Opportunities with LinkedIn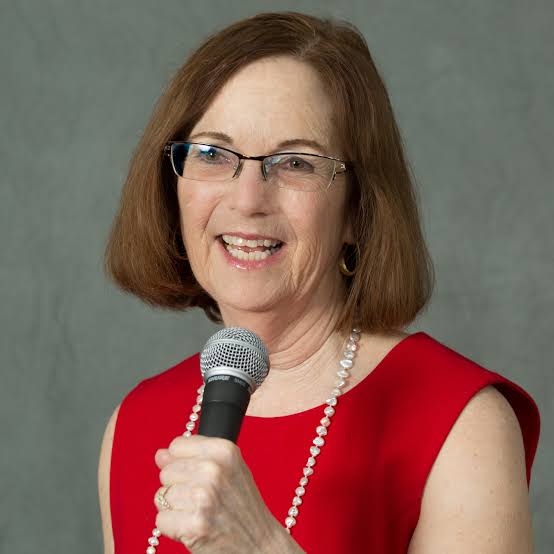 Elinor Stutz
Elinor Stutz is an internationally acclaimed author and the CEO of Smooth Sale. She shattered the stereotype that "women can't sell," becoming the top producer at every company she joined.
Overcoming a near-fatal accident, she was deemed "The Walking Miracle." Stutz penned the evergreen best-seller "Nice Girls DO Get the Sale." As an advocate for Diversity, Equity, and Inclusion, she champions the mantra "Believe, Become, Empower."
Our Mission Is To Change The Negative Perception Of Sales People
Our Vision Is A World Where Selling Is A Profession To Be Proud Of
According to Elinor Stutz, LinkedIn has become the premier business platform. And a compelling LinkedIn profile will attract people interested in you and your work. If you offer excellent content, opportunities will arise that wouldn't have otherwise. Elinor shares how she leverages LinkedIn to build opportunities in this episode of Sales Reinvented. 
Outline of This Episode
[1:12] Is a compelling LinkedIn profile important?
[1:58] What elements have the greatest impact on sales?
[2:35] How to tell your professional story on LinkedIn
[3:26] The balance between professionalism and personality
[4:32] How often you should update your profile
[5:14] Amplify your message to a wider audience
[7:04] Elinor's LinkedIn profile dos and don'ts
[10:11] Approach your interactions with a helping mindset
The balance between professionalism and personality
Elinor posts blogs on LinkedIn frequently. She shares her best content to help younger people advance their careers. She encourages listeners to share their best and worst experiences so people can learn from them. When you share your best and worst experiences—with humor sprinkled in—people begin to relax. They'll trust you and want to learn more. 
Elinor was one of the first guests on the Sales Reinvented podcast when it launched seven years ago. A story she shared is still etched in my mind all these years later. 
Use this strategy to amplify your message to a wider audience
Whenever Elinor finds people whose content she finds helpful, she shares their work on LinkedIn. It not only helps them get in front of a larger audience but also means that they are more likely to return the favor. This has led to many opportunities that Elinor wouldn't otherwise have gotten.
Elinor's LinkedIn profile dos and don'ts
Elinor is appalled when people message her and say "What do you do?" or attempt to sell to her without looking at her profile or learning anything about her. To avoid this mistake, Elinor recommends you go to someone's profile and find out: 
What's important to them
Who they associate with
The titles of their posts
Their descriptions of themselves
When Elinor does this, she'll write a message that says "I looked at your profile and this is what stood out to me…" People won't agree to a service if they don't know anything about you (and you don't know anything about them). Elinor will also go to their website and review that in depth. This can give you ideas about collaboration opportunities that you can share with them. 
Approach your interactions with a helping mindset
Elinor will often agree to meet with people who didn't approach her correctly on LinkedIn. She'll ask if they'd like to have a conversation and answer their questions. The few people she did this with thanked her wholeheartedly because not only did she share a better strategy but she was kind. Why not embrace a helpful attitude? Ask if they've considered taking a different approach. If they need help, offer suggestions.
Because Elinor takes this approach, she was honored by LinkedIn to be a regular contributor to their collaborative blogs. She hopes to share helpful information whenever possible. 
Resources & People Mentioned
Connect with Elinor Stutz
Learn More About Elinor Stutz
Are there any definitive guides or resources you recommend for crafting an effective LinkedIn profile? The starting point for crafting a compelling LinkedIn profile is to review the profile of people with a sizable following, peers, and influencers you may know. But to be consistent, only utilize the concepts you find attention-grabbing and modify them for your unique brand. 
In LinkedIn branding and sales, who do you most admire and why? Tony DiRico is a highly successful businessperson, and it's no surprise. He goes to great lengths on LinkedIn by providing meaningful business articles, M-F, and then one-by-one, he asks those he knows to answer a specific question regarding each piece. After receiving each response, Tony will thank each person for their helpful insights. 
What are your top ten tips for someone looking to optimize their LinkedIn profile for sales – your golden advice set?
Our communication style in every regard is what will attract or detract attention, so it's essential to keep that in mind when preparing one's profile for it to be compelling.
Create or hire another to create an attention-grabbing banner.
Include hints of your uniqueness, such as specific honors, a motto you created, and/or a product of yours to assist your audience further. 
Include keywords that showcase your specialty.
Include a professionally designed logo that captures the essence of your work.
Differentiate yourself from others in your field without downgrading others or boasting; embrace being factual.
Include the logo and brief description of the companies with which you collaborate.
Give reason to the question, 'Why would I want to connect with you?'
Showcase helpful content, whether a video, blog, or article.
Ensure your contact information is up-to-date and includes your website plus other ways to connect with you. 
What are the primary considerations that companies should be aware of regarding their employees' representation on LinkedIn? The primary considerations are accuracy, being timely, and truthfulness.
Do you believe companies should provide specific training for employees to utilize LinkedIn effectively? If the company has the training budget, it will benefit all to provide training. Otherwise, there is always the possibility of miscommunication that may harm business.
Should this be a standard part of a salesperson's induction/onboarding process? Given that LI is now the premier business platform – YES!
LinkedIn is constantly evolving. Are there any new features or strategies that you're currently delving into or recommend sales professionals should explore? Recently, I became aware of the opportunity to contribute to LinkedIn collaborative articles. The opportunity arose due to my actively sharing content others find helpful.
How do you balance showcasing your hobbies and interests on LinkedIn, ensuring it complements your professional brand? My posts frequently refer to resolving issues and how hobbies, particularly those of outdoor nature, can alleviate stress to bring back focus, allowing ideas for the remedy to flow.
For listeners eager to learn more, what's the best way to connect with you on LinkedIn or other platforms? LinkedIn is the preferred method, and upon messaging, please include what caught your attention to connect.
Share This Episode, Choose Your Platform!